Supply chain mapping is a hot topic for product quality managers. How does your service help brands and retailers improve supply chain traceability?
Part of our global offer is a supply chain mapping service that can deliver greater insight into supply chains, a clear output on sustainability and a way for businesses to manage risk. 
It begins with the generation of supply chain data through a consultative process with clients to establish and then build on their existing understanding of their supply chain and identify potential risks. The data is then verified and mapped to produce a geographical supply chain map for risk assessment and management. Once a brand has a full understanding of the materials used throughout the supply chain, it is possible to identify the areas that need attention. 
Another service we can provide is DNA traceability for the leather industry. The DNA tagging system provides detailed information about the journey of a leather item through the stages of production via robust artificial DNA markers that are added at various stages in the supply chain. This level of detail helps to combat the problem of counterfeit goods and is a major asset to any luxury leather brand.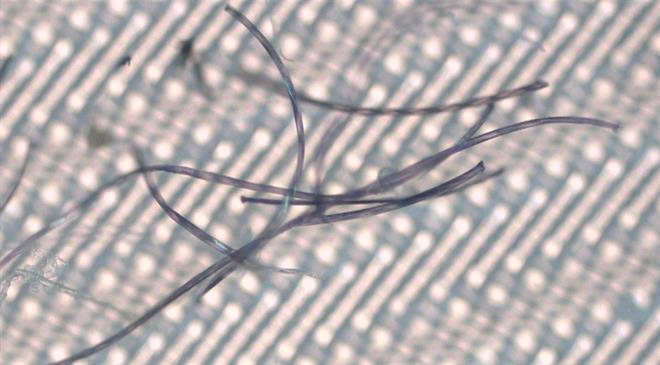 Why did you develop the microfibre shedding test and how does it work?
The Eurofins Group´s mission is to contribute to global health and safety by providing our customers with best-in-class laboratory and advisory services. We are concerned about pollution of the natural environment from plastics and microplastics, and we are aware that this issue is the focus of intense research because of the potential damage to the aquatic environment. Therefore, it is a problem we felt we had to address.
Several of our divisions are involved in carrying out studies and developing tests to evaluate the generation and presence of microplastics in the environment and in products. We know that textile and textile products made totally or partially from synthetic materials have been identified as one of the main sources for the release of these types of contaminants into the aquatic environment via wastewater processing from both domestic laundry and industrial processes. Our international business line for softlines and leather (in the consumer product testing division) has developed a test method that simulates a full washing cycle. The wastewater from this wash is filtered to evaluate the number and size of the microfibres shed by products being tested.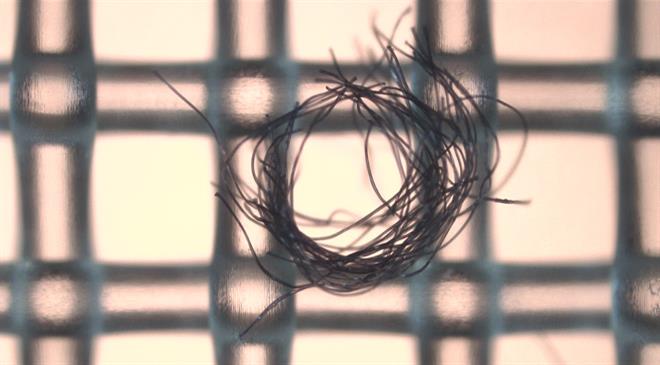 How do you see this kind of test changing product development in the sector going forward?
Globally, this kind of service is still in the very early stages of development, although there are efforts underway across the industry to agree a harmonised method for evaluating fibre shedding during the laundry process. The main benefit for customers at this stage is that it gives them a better understanding of the products they are manufacturing and their impact on the environment in terms of microfibre release.  
Going forward, this is an issue that will not only continue to affect product development in the textile industry, but also impact manufacturers in other industries such as suppliers of detergents and washing machines. While it is still too early to say where that development might lead, for fashion and textiles it is likely that the focus will shift towards the design and manufacture of more durable, sustainable products. As always, this will be driven by a combination of the global regulatory landscape, customer demand, and innovation from within the industry itself. 
What do you see coming in terms of new risks and new testing requirements in the future?
I think we will see a greater emphasis on waste management in general and, more specifically, a focus on the reduction and management of wastewater.  
There is also likely to be a trend towards increased regulation, designed to protect the planet rather than just its people. There are already many voluntary initiatives, such as the ZDHC chemical management programme, but they are not yet widely implemented because they aren't mandatory. Eurofins is a partner in several of these initiatives, including ZDHC and Initiative Clause Sociale (ICS) for social auditing, and we believe this is where the industry is heading in terms of regulation.
What else is on the horizon for you?
We want to provide our customers with automated tools that enable them to easily control the traceability of their products and their suppliers. This can be achieved through cross-checking regulatory databases with products, materials and substances, so that our customers receive alerts directly from product developers and producers, thereby avoiding possible claims by consumers or third-party organisations.
Ultimately, our goal is to provide our customers with the means to achieve full transparency in their supply chains alongside a comprehensive service provision. (HO)