Are you working with 3rd party suppliers?
We are not working with third party suppliers.
What are the major concerns of buyers when it comes to sourcing apparel from Bangladesh?
Customers are still concerned about workplace safety of Bangladeshi workers, though now Bangladesh has become the safest apparel souring hub. They are also concerned about Bangladesh's capability and capacity which can be alternative source to China. Seaport and airport capacity and services are also their concern.
What latest technologies and innovations are you investing in?
We are keenly focusing on IR4.0 (Fourth Industrial Revolution), visiting fairs and sourcing the right technology which improves the efficiency and productivity of our business.
With so much sensitivity around sustainability around the world, how are apparel manufacturers warming up to the idea in Bangladesh? Do you see more manufacturers going the sustainable way?
Sustainability is now a much talked about topic in fashion business. All retailers have set their goal to be 100 per cent sustainable within the next five years. Various environmental groups and end customers are also raising their voice about product sustainability and environmental sustainability.
In Bangladesh, manufacturers are investing on green LEED factory. Most of the factories now are safer and compliant after having continuous initiatives from owners, accord, alliances and government. They are giving priority to reduction of water consumption, carbon emission, solar system, renewable energy. As customers are looking for sustainable and recycled cotton, recycled polyester, and circular fashion, Bangladesh market is moving in that direction but at a very slow pace.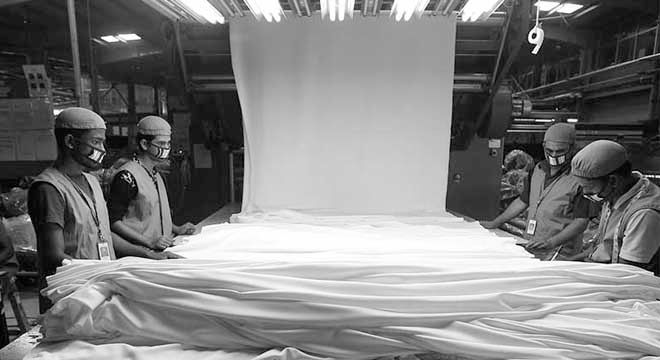 How do you see the RMG segment growing in the next 5-10 years both locally and internationally?
Global market is in a state of transition now and getting reshaped by many new factors like economic wars, formation of new treaties, closure of treaties, people changing their fashion taste very soon. By following last 5 years trend, we foresee that exports to international markets may not grow that well, the US and EU markets may shrink, whereas exports to China, Japan and India markets will substantially pick up on the other hand. 
Bangladesh is apparently losing its position to Vietnam. It lost its global market share in apparel export earnings by 0.1 percentage point to 6.4 per cent in 2018 while Vietnam narrowed the gap with its competitor y-o-y. This trend can continue if Bangladeshi suppliers don't emphasise on product diversification through R&D and focus on sustainable products. Most of the big manufacturers have realised that they should quickly take position on these major business dynamics to ensure long-term business sustainability.
What are your future plans?
Our future plan is engraved in our vision: garment makers to the best brands across the globe, one of the top 3 in Bangladesh. (PC)