How have bib pants become resurgent and so popular for the modern skiers?
Bib pants have more total protection, which offers more warmth. And more warmth allows you to stay outside longer. It's an additional bonus for everybody. This more functional version of the pant is also very much in fashion right now.
What are the new inventions you are coming out with in your skiing product range?
We are always looking to innovate and find new ways to make our products. We are looking to make our products more environmentally sustainable, to use more recycled products, and to use smarter and more innovative DWRs like Omni Bloq. In the next couple seasons, we will also be looking at integrating active insulations in our mid layers, allowing them to be both durable and insulating, but also more breathable so they can be used in active scenarios as well as just keeping the wearer warm.
Tell us more about the Deeper line range of products.
The Deeper line is our heritage collection. These pieces are the ones we built the company around, ones that blend mountaineering technology with a utilitarian durability. These are excellent pieces of gear built for true skiers-made to climb farther, ski harder and last longer.
What other segments do you cater to other than mountain utility products?
The Flylow collection is growing quickly into mountain lifestyle apparel, a year-round apparel collection built for an active yet relaxed life in the mountains. The designs really capture the style and essence of the modern mountain lifestyle, and are totally fun and versatile.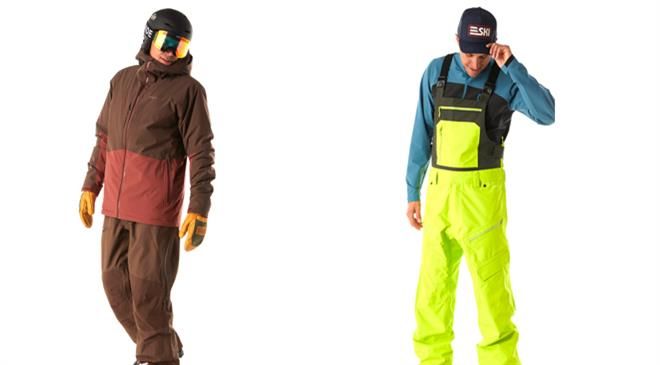 How are you going to take on your competitors in coming years?
It's not just about growing and consuming market share; it's about staying true to our core customer. Our goal, first and foremost, is to create the best possible gear for the constantly evolving needs of the mountain lifestyle. We are committed to making Flylow gear better every year, to continue to delivering on time, and to be planning for the best-but ready for the worst, especially when it comes to logistics and shipping. We are always evolving ourselves, too, adding new products, adding new technologies, adding new colours, and of course adding new twists.
Which are your biggest retail markets around the world? Are you planning to expand?
Our biggest region is North America, hands down. Additionally, we are seeing strong growth in Norway, Japan and New Zealand, and in the future we expect to see similar growth throughout continental Europe.
What is your R&D team like? How much do you spend on it on a yearly basis, and where do they get information on trends and consumer insights?
Our R&D team is me and Greg and our network of friends, retailers, sales reps and athletes. We don't have an 'official' R&D approach, but I guarantee you that our 'unofficial' team understands the true needs of everyday skiers and snow boarders better than the biggest brands in the world.
How has your project at the Good labs evolved through the years?
It's really a relatively new thing, but it evolved basically by acknowledging that typical brand collaborations are transparent, blatant marketing ploys. As a team, we decided if we are going to do a collab and promote someone else's brand then we would prefer to promote a non-profit organisation that's doing good for the community or the environment. That was where the idea for 'Good labs' was born-instead of marketing for profit, we market to help people out.
How have sales been in the current fiscal and what are your projections for the next 12 months?
Our sales have increased by an average of 30 per cent year over year for the last five years. We are committed to growing as fast as we can grow while maintaining the independence of our company. Based on our projections and feedback from key accounts, we anticipate that we will easily continue to grow at this pace for the next 12 months and likely quite a bit longer. (PC)