A 5-pillar metric inspired by UN SDGs used to vet designers
FreedomeE is a technology platform and marketplace that aims to unite and improve creation, development, production, marketing and sales processes to deliver a better fashion product to the final consumer. Fibre2Fashion speaks to its founder Francesca Giobbi about how the company is using new technology to offer a comprehensive ethical supply chain solution, flipping the switch to a more positive impact on the environment and ethical production.
Why did you think of starting FreedomeE? How is it different from other platforms?
I have worked in the fashion industry for 27 years, but it was really the last five years that made me realise there was a need for FreedomeE, a movement whose mission is 'made 4 better'. I spent this time researching how I could have a positive impact on the fashion industry, observing fashion production methods around the world at first hand and beginning to build a better picture of what is needed to improve the lives of fashion and beauty professionals, factory owners, journalists, models and retailers.
It is vital that the fashion and beauty industries have a positive socio-environmental impact, that there is an emphasis on creating opportunities and financial freedom for those whose work has been disrupted by technology and for the coming generation facing fewer job opportunities.We need to be factoring in zero waste, cradle-to-cradle design and recirculation of garments. We need to grasp new opportunities for micro-entrepreneurs, whose work can flourish alongside the development of tech platforms; all of these new systems and avenues can be evolved to support the development of a more responsible-and thus sustainable-clothing business and in fact of a more responsible consumerism per se.
FreedomeE is a new concept for the fashion and beauty industries-a marketplace where the emphasis is on design, quality and ethical manufacturing and where there is complete transparency about production methods. In essence, we are returning to the values that our grandparents had when they where young: the ultimate in quality and good design. To date, single brands have proved their sustainability credentials and marketed their own product online, but we are providing an umbrella space where every brand has passed our stringent sustainability accreditation process.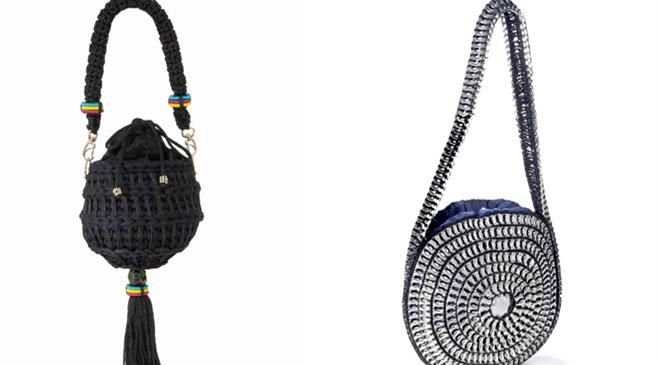 How do you select designers for the marketplace?
FreedomeE has created a five-pillar metric, inspired by the UN sustainable development goals (SDGs), to vet every designer interested in marketing their garments through our site. Our representatives in our territories around the world seek out appropriate brands for the site mentoring them in design values and ethical practice where necessary.
Many brands have the desire to create a positive impact, be sustainable and responsible but they aren't set up to do it all in one go. By identifying and focusing on their strong points and working on their weaker points, we set out to help them get to a place of full sustainability, always driving for a positive impact on both society and the planet. Sustainability is a process, not just a word.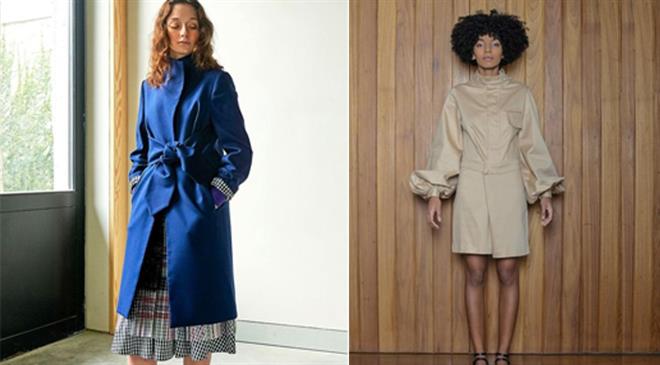 What criteria or standards do they need to meet to be listed on your marketplace?
We measure sustainability using a five-pillar metric: social, quality, environmental, technological and economical, but also take into account each brand's cultural differences, rather than applying a blanket assessment across all geographical regions. Brands have to answer an extremely demanding questionnaire to assess their suitability for the marketplace. We will also revisit our metrics on a regular basis to ensure that the brands are adhering to their ethical principles.
How often do you plan to update collections?
The collections will be updated seasonally, i.e., four times a year.
Where are the majority of conscious designers associated with you from?
Our initial focus has been South America, as Brazil is my home country and therefore, my contacts are the strongest there. But we have also made inroads into Central America (El Salvador) and Africa (South Africa) and are now turning our attention to Europe and the North American market.
How is FreedoomeE proposing to help fashion brands unite and fix the fashion ecosystem? What is your model that will unite designers, producers, tailors, artisans, retailers, influencers marketers, models, creatives, etc to work together across the network?
FreedomeE has been developed to take the slack out of the existing system, minimising the waste and needless expenditure that pollutes the fashion industry today. We are going to develop a unique influencer network, where micro-entrepreneurs will be able to impact the ecosystem at every stage. So to give you an example, instead of brands seeking out models, models will be able to scout brands from our site and apply to represent them. This will empower the models, giving them control over their income streams, whilst bringing the brands unrivalled endorsement. The endgame is to empower the producer and ensure that their overheads are minimised and their creativity is more richly rewarded.