Customised T-shirt category will continue to grow
Gildan Activewear Inc is a Canadian manufacturer of branded clothing, including undecorated blank activewear such as t-shirts, sport shirts and fleeces, which are subsequently decorated by screen printing companies with designs and logos. Company spokesperson Garry Bell talks t-shirts.
Cotton is still the preferred fabric for t-shirts. Is it the same for your brand too? Or, do you see linen, lycra, polyester, rayon or blends taking over?
Cotton remains the fibre of choice for our customers, across almost all our brands, but we are certainly seeing a rise in demand for blended fabrics and also purely synthetic fabrics. There are several reasons for these shifts with the biggest being the increasing popularity of the athleisure category where consumers are looking for the combination of the feel of cotton with the performance properties of man-made fibres. Several years ago, we saw a rise in the demand for heathers and blended fabrics that created different patterns and colours. This trend remains in place today with lots of innovation going on in the baseline process to create these looks in the yarn and within the wet process phases of the overall process.
The growth of activewear in the last decade or so has boosted the t-shirt segment phenomenally. How has this had a bearing on how you manufacture/sell and the overall positioning of t-shirts as part of your overall brand portfolio?
The athletic or performance apparel market has continued to gain momentum. A large part of our global business resides in the decorated apparel sector where we have seen tremendous advances in printing technologies that allow better quality prints to be applied more easily to technical fabrics. The merging of the athletic and leisure categories in developed countries has also driven the development of a lot of new brands and fabrics. These customers are looking for comfort, performance properties and great style that are a good harmony between functionality and the comfort for everyday use. These trends have definitely influenced us in defining our merchandising strategy within each of our brands and their overall positioning in distinct segments of the market. Our Gildan brand remains a core basics brand, delivering superior quality and value to customers. Anvil is a brand that trends towards more fashionable styling and fabrics with more inclusive silhouettes and sizing. American Apparel is targeted to the higher end of the fashion basics segment.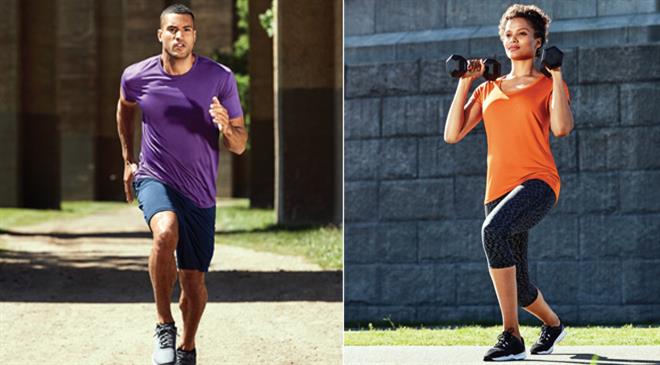 How have sourcing patterns changed for you in the last decade? Do you see the trends continue in the near future given the backdrop of the US-China trade war and turbulence on the global trade front?
As one of the world's largest vertically-integrated manufacturers of apparel, socks and underwear, we manufacture the vast majority of the products we sell in our own manufacturing facilities. Having said that, we periodically revise our strategies to best meet the demands of the growing markets we service. For example, our European and Asian businesses have been growing at double-digit rates for the last few years and as such, we have expanded our manufacturing footprint into Bangladesh. Our focus is to continue expanding our manufacturing base, invest in new technologies and innovation. We look to service all our markets with the optimal mix of market access, cost structures and duty rates. The global trade environment is admittedly in a period of uncertainty, but we are well positioned strategically given our current manufacturing footprint and expertise as well as the market access this provides us. 
The industry has undergone major changes in the past 10 years, with innovation and new technologies driving cost savings in manufacturing and increasing responsiveness to consumer demand. The other significant change that has occurred is the increased demand from consumers for transparency into brands' supply chains. Our business model of a vertically-integrated supply chain helps position us well on both these fronts.
What is the percentage share of t-shirts among all your products? Could you give us some absolute numbers? Has this proportion grown or reduced over the years?
The t-shirt category represents a significant share of our overall sales and production volumes. While we do not publicly share actual numbers, the category represents more than 2/3 of our unit volumes. This ratio has remained relatively stable over the last 15 years. We sell our products to a broad range of customers, including wholesalers, screen printers and decorators within the global printwear markets and to retailers. In the global printwear channel, often referred to as the 'Premiums and Incentives' market, almost all products are decorated with promotional messages to support a large variety of organisations and initiatives. We estimate this market to be approximately a $9 billion market globally. As for the consumer market, there are a wide variety of data sources for each region, but that market is considerably larger.