All efforts must be directed to ease Indian manufacturing
Globe Textiles India Ltd (GTIL) is a leading Indian manufacturer and exporter of textiles, fabrics and garments. The company started operations in 2008, and the key differentiator that marked its entry into the international denim market was that it chose to go against the tide. It began exporting denim fabrics to China and Hong Kong at a time when Chinese imports into India dominated. Bhavin Parikh, CEO, discusses the post-GST impact and the latest developments at the company. 
What is size of the textile market? At what rate is it growing?
The current size of the textiles market in India is estimated to be US$ 120 billion. The market is seeing a compounded annual growth rate (CAGR) of 25 per cent year-on-year. Going by the current trend, the India Brand Equity Foundation expects the total market size to touch USD 220 billion in 3-4 years.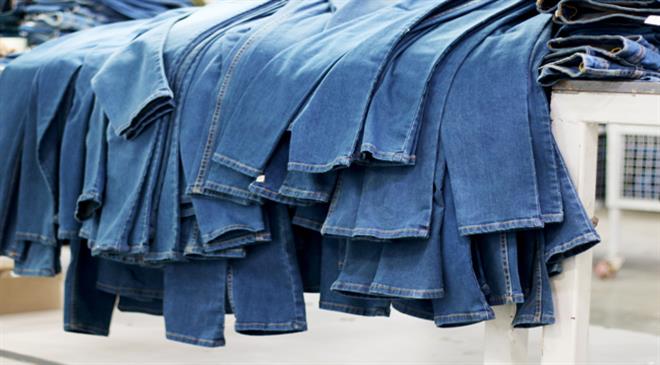 What are your thoughts on GST?
The implementation of the goods and services tax was needed to cover the country under the "one country, one tax" regime. July 1, 2017 can indeed go down as a landmark development in tax reforms after a long wait.
What kind of impact will it have on the textiles industry?
In the short term, the impact of GST implementation is disturbing. But I am sure prospects will unfold positively in the long run. There are multiple facets to this conversation that needs to be factored in. 
For one, the textiles industry comprises organised and unorganised players and a large number of small and medium-level entrepreneurs are involved in the trade. Not every process follows standard measured norms in the business of textiles, right from cotton sowing to retail. The general perception about the implementation of GST was that it would bring down prices. On the contrary, we see prices shooting up. Second, differential GST rates apply on multiple inputs that go into making of the final product. Textile had been outside the purview of VAT after the yarn stage.
Third, the whole industry is yet to come on board and is not GST-ready. Only 15-20 per cent of the organised textiles trade has made a successful transition to the new GST regime. Till all are on the same platform, processes will not be seamless and will disturb routine affairs. Smaller players due to the lack of expertise, knowledge and costs find it difficult to do business. Getting those who have never been part of any structured operations, to undergo transition to a new book of account and improvising is time consuming and a mammoth task. There is no assured timeline defined on when short-term deficits conclude and long-term gains trickle in. The GDP numbers for the last quarter have not fared well.    
What are your expectations from the National Textiles Policy that is expected to be announced soon?
The National Textiles Policy is much awaited and I really hope it comes with clauses that raise import duties to protect domestic players. I do wish it makes ample provisions to focus on skill development to generate employable labour. India competes with Asian peers in textiles / garments and the latter are already at an advantageous position, with preferential duties eradicated. Income tax rates in Bangladesh have already been reduced from nearly 22 per cent to 12 per cent. It is due to such conducive conditions that we now see most big brands purchasing from Bangladesh. All efforts must be directed to ease Indian manufacturing. Our exports must augur well in comparison to our neighbours too.