What percent of brands and retailers associated with you are sustainable and use fair practices? Which geographies do they belong to?
Of the 2,000 brands listed on our app, about 450 are rated as good or great overall. A very small number of larger global brands like Patagonia are rated good, the remainder are smaller brands with a strong ethical and sustainability mindset that have demonstrated that they 'walk the talk' on all or most of the sustainability and fair practices.
We do have brands listed that are based in a large number of countries and high rated brands that ship to even more countries. However, as Good On You began in Australia and expanded next to New Zealand, North America and this year to Europe, the highest proportion of ethical brands listed are based in countries in those regions.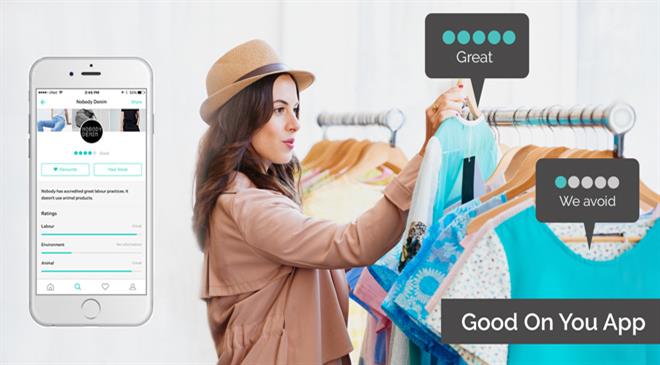 How conscious are Australian shoppers? What percentage of users of Good on You belong to Australia? Users from which other regions use your application?
Australian research shows that a large majority of shoppers would prefer their products to come from ethical and sustainable sources, and about 50 per cent of shoppers feel conflicted when they cannot find the kind of products they need that are also sustainable and ethical. But shoppers will usually only make sustainable choices if it is really easy to do so with confidence. Other less detailed research suggests that shoppers in other countries have broadly similar concerns; at least once their basic life needs are met.
At the moment our app's user base is roughly a third Australian, a third from North America and a third from the rest of the world.
What are the challenges you faced while putting the app and the brand rating system together?
The biggest challenge is finding a way to create ratings for very large numbers of brands. It is only if shoppers have access to most brands when a comparison tool becomes useful to them. And only then will we start to see real change as consumers find it easy to search out better brands irrespective of their needs. So we needed to develop a methodology that is valid to be used to create ratings for brands of varying sizes, product types and business models. We also have had to develop systems and tools to collect data and keep it updated in an efficient way.
Apart from that, the biggest challenge is finding a way to fund the ongoing development of the Good On You app and brand rating system without creating any conflicts of interest. We do not accept payment from brands to be rated; it is up to us to decide which brands to rate uninfluenced.
Which are the top three most favourite apparel brands on Good On You?
The ethical brands that our users look at the most are People Tree from the United Kingdom and Japan; Know The Origin from Germany and Etiko, a long-standing Australian Fair Trade brand sourced from India.
Do you plan to market and get into markets beyond Australia more aggressively? What's next for Good on You?
We have just added 500 new brand ratings specifically targeted at Europe. The app is available in all countries, the limitation is the number of brand ratings that are relevant to consumers in each country. We plan to increase the number of brands rated from 2,000 to 10,000 over the next 6-12 months and that will include many more brands available in many more countries. (HO)