Individualisation, technology and ecology have become mainstream
Shanghai International Hospitality Design & Supplies Expo (HDE) is the most important part of Hotel Plus-Total Solution for Hotels and Commercial Space. Hived off from Expo Build China, and integrated with Hotelex, which has more than 20 years history, the show has become the one-stop platform for sourcing hospitality design materials and supplies to the world. Deputy Director Helen Du discusses disruptions and trends in hotel textiles.
How big is the hotel linen, uniform and hotel mattress categories at Hotel Plus-HDE? How many exhibitors display each year in these categories?
Hotel Plus-HDE has a wide range of exhibits. It covers all aspects of hotel design, construction and operation. The exhibition area can reach 210,000 sq m. In 2019, there are about 100 hotel linen companies exhibiting 13,000 square meters, 30 hotel uniform manufacturers exhibiting 2,000 square meters, and 40 mattress companies exhibiting 8,000 sq m.
What percentage do the hotel linen, uniform and hotel mattress categories occupy at Hotel Plus-HDE?
The exhibit category is to satisfy buyers' sourcing needs. If we calculate according to exhibition area, hotel linen, uniform and hotel mattress accounted for 6.2, 1 and 3.8 per cent respectively. 
What is the USP of Chinese manufacturers at the fair?
The textile industry chain is very mature in China. It can provide standardised products and personalised customisation at lower costs. In the whole industry chain, the lead companies are promoting technological innovation, business mode innovation and sustainable production. We as organisers will present the industry achievements and developments at the fair.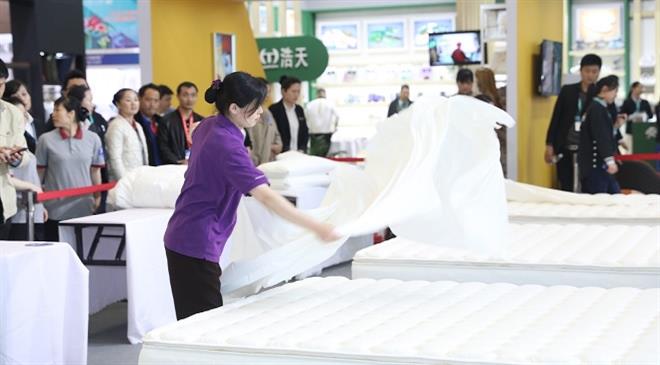 Which are the biggest markets (in terms of geography) for hotel linen, mattresses and uniforms?
China is the largest market in the world, followed by some developing countries in Southeast Asia, South America and Africa where the cultural tourism and hotel industry is developing fast.
What is the focus of Hotel Plus-HDE 2020?
With the rise of experience economy and the development of diversified hotel brands. Hotel Plus-HDE 2020 will focus on presenting innovative products with higher quality and better design.
How many exhibitors participated in the 2019 edition and what was the footfall at the show?
In 2019, Hotel Plus-HDE attracted over 3,000 exhibitors from home and abroad to participate in. The visitors reached the highest number of 147,166.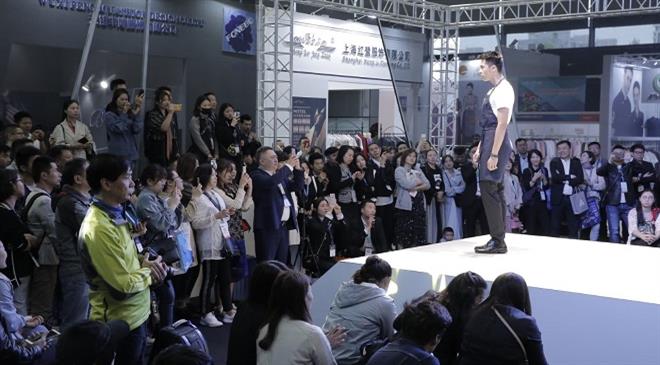 What were the star attractions in Hotel Plus-HDE 2019?
We created featured events for each exhibition hall, like Hotel Uniform Show and Hotel Housekeeping Competition in Textile & Uniform hall, which provided exhibitors more opportunities to present their exhibits. Another highlight was the industry gathering of lead companies and renowned brands from home and abroad. Among them, Canasin's booth was really the hottest. They received about 2,700 visitors in three days.
How has Hotel Plus-HDE evolved through the years?
Hotel Plus-HDE originated from Hotelex. Hotelex has a history of more than 20 years. As the exhibition area is expanding, since 2017, hotel supplies, linen, uniform, mattress and building materials, combined as HDE, have been separated from food, coffee, drinks and other exhibit categories, and integrated with hotel cleaning products of CCE into Hotel Plus.  It provides a one-stop purchasing platform of construction and operation for hotels and commercial space. The concurrent events, including Design Week Shanghai Series Conferences, Hotel Plus Mockup Room Show, Hotel Uniform Show and Hotel Housekeeping Competition, are held to build a platform for information sharing and experience exchange for the upstream and downstream companies in hotel industry. In the past three years, vending machines, kiosks and franchise shows were added. Since then, Hotel Plus has expanded to the whole exhibition hall of the Shanghai New International Expo Centre and reached 200,000 sq m. Every year, the show attracts over 100,000 professional buyers in the hotel and commercial space industry.