What kind of innovations and technologies has Hugo Boss adopted to keep the supply chain clean?
To begin with, I would like to emphasise that for all innovations and technologies, cooperation with our long-standing suppliers in the supply chain is essential. This means when we develop in this respect it always happens together. For example, we encourage our suppliers to join the ZDHC Roadmap to Zero. Within this framework, some styles are now processed using alternative methods in order to save chemicals such as laser technology or an innovative technology with nano bubbles in denim production. 
There are also high effects with regard to the use of chemicals especially in leather processing. In this area, we are driving developments within the Leather Working Group and advocating alternative tanning processes. Recently, for example, we were the first global fashion brand to launch leather products tanned with olive extract. 
Technologies are also playing an increasingly important role in the manufacturing of the products in order to conserve resources. Hugo Boss is setting new standards for the industry with its Smart Factory, at the company's own production facility in Izmir (Turkey) with around 4,000 employees. Digitisation such as intelligent cutting programmes can help to further reduce textile waste for example. Our colleagues there are continuously working on new technologies and passing them on to the industry.
Last, an important technology that we believe can facilitate and improve transparency and sustainability in the supply chain is blockchain. To this end, we are involved in an OECD project to introduce such a system throughout the industry.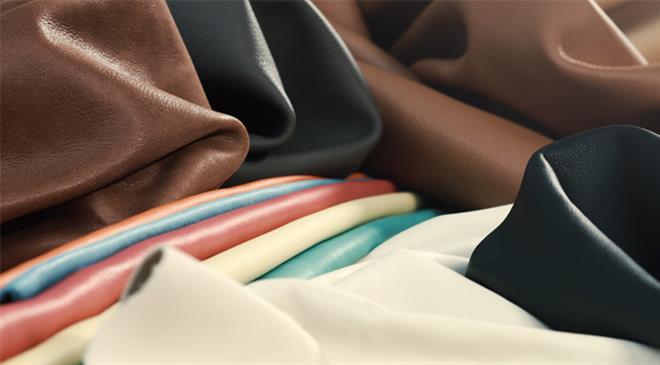 What kind of changes have been made at Hugo Boss at the design, manufacturing, and retail level to incorporate sustainability?
Our designers have clear guidelines regarding the use of sustainable materials, which is, of course, already taken into account in the design of the products. In addition, all design briefings from the spring/summer collection 2020 onwards include circular design principles, to increasingly realise such aspects in the collection design process. We want to create the basis for products that can be returned to a cycle after wearing where possible and our designers have been trained accordingly. 
An important aspect in this step is also the way we work. Hugo Boss is already developing a portion of its products digitally and are working with our suppliers on a digital material library for example. In this development step, resources can be saved through unnecessary physical samples.
In manufacturing, we are working on using new technologies that conserve resources. This primarily involves chemicals, water and textile waste.
On the retail side, in addition to our sustainable store concept, we are working on making the packaging of our products more sustainable. For example, we have already converted most of our shopping bags to FSC-certified paper, which where possible is even made from post-consumer recycled paper.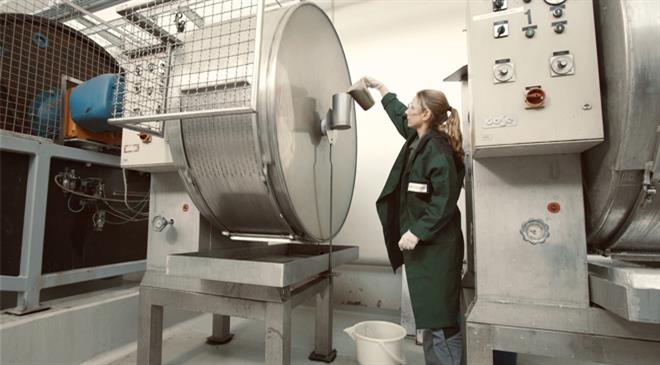 What goes into designing and developing a sustainable product at Hugo Boss?
We have carried out comprehensive lifecycle assessments for each of our product categories in order to be able to say exactly where the greatest environmental impacts occur during production. When we develop a sustainable product, we put a focus on these hot spots. Therefore, we focus on using more sustainable cotton or substituting it as it has the highest impact on water withdrawal in the whole production for example. 
In addition to these scientific aspects, we also focus on what is particularly important to our customers in terms of a sustainable product. We conduct regular surveys to find out what our customers expect and what they consider to be an added value. As a result, for example, we stopped using fur at a very early stage and are expanding our range of vegan products, as animal welfare is a particularly important issue for our customers. 
We always have to make sure that, for example, a sustainable material used meets our high-quality requirements, as the longevity of the product is still the most important aspect for us-from the customer's point of view as well as in terms of the environmental impact. This sometimes means that we cannot use a specific material for quality reasons and so we look for appropriate alternatives.
What are the long-term sustainable goals at the Hugo Boss Group?
We have set ourselves a comprehensive target programme to continuously improve ourselves over the long term in all areas of sustainability, from the supply chain through our own employees to the product. 
Particularly noteworthy, we want to increase transparency along the entire supply chain in the long-term and work closely with our suppliers to this end. By 2025, for example, we want to achieve complete transparency for all our finished goods suppliers with regard to social, environmental and economic factors and their digitally supported supply chains. 
As part of the Fashion Industry Charter for Climate Action, we have also pledged to reduce our CO2 emissions by 30 per cent by 2030. In particular, we aim to achieve long-term progress in the supply chains. Of course, it is also a long-term goal to convert our used materials to more sustainable options wherever possible. By 2025, at least 90 per cent of our cotton should come from more sustainable sources.
All our further targets can be found in our Sustainability Report - https://group.hugoboss.com/en/responsibility/news-and-downloads/sustainability-reports. (HO)