What's Weavin' in Karur?
Nothing is more powerful than an idea whose time has come, said French litterateur Victor Hugo and Bengaluru-based Sampath Kasirajan, MD, Hydra Micro Business Solutions Pvt Ltd, could not have agreed more. A specialist in supply chain management, value chain analytics, capacity building and cluster development, he had over the last decade developed a muchresearched cluster development format but was finding no takers. From meetings to presentations it continued till at another regular B2B event he met Susindran Swaminathan, CEO, Kay Ventures, a first-generation founder chairperson of a multinational multimillion dollar textile company. Visions matched and the duo is now weaving a very successful tapestry along the banks of the river Amaravati in Karur. Known so far for its home textiles, the latter's Kay Ventures is spinning Karur into a global hub also for knitwear. Richa Bansal talks to Kasirajan and Swaminathan to learn more about this ambitious project and more.
What is happening in Karur?
SK: A very exciting story is unfolding in Karur and there is every possibility of this story rewriting the textile history of Karur, eventually the whole of textile and apparel industry in India, which is known as a global hub for quality made ups and home textiles. It is also common knowledge to many in India that Tiruppur is another major cluster that is known globally for its cotton knitwear collections. Though both these towns are only a little less than 100 km apart, the growth of Tiruppur has been phenomenal in comparison. While Karur does an export turnover of ₹4,000 crore per annum, Tiruppur has breached the ?40,000 crore mark. One of the key factors that is behind this stark difference in the turnover of these two towns is the difference in the size of the two segments they cater to. The size of the clothing sector is many times more than the home textiles market. 
However, this is all set to change because knitwear made a quite entry into Karur sometime in 2016 under the name of Kay Ventures, and the credit of introducing knitwear to Karur goes to him, Susindran, the CEO of Kay Ventures Private Limited, a very dynamic entrepreneur who had both the courage and the conviction to pull this off with flair and finesse and the 6 brave entrepreneurs who decided to join this initiative unmindful of the risks involved in starting a whole new ecosystem and manufacturing resources from scratch. Many in the Karur textile fraternity had their own misgivings about the eventual outcome of this effort and rightly so because the skill and the ecosystem needed for manufacturing knitted garments simply didn't exist in Karur. Undeterred by the opinions expressed, he set about his ambition of building a brand new knitwear ecosystem here. He works relentlessly to fulfill his first goal of expanding the knitwear capacity of Kay Ventures to 10,000 machines within the next 4 years. The promise of Karur turning into a dual hub of global repute for both home textiles and knitwear products looks very real and plans are already afoot to include the woven range of garments as well in the not so distant future.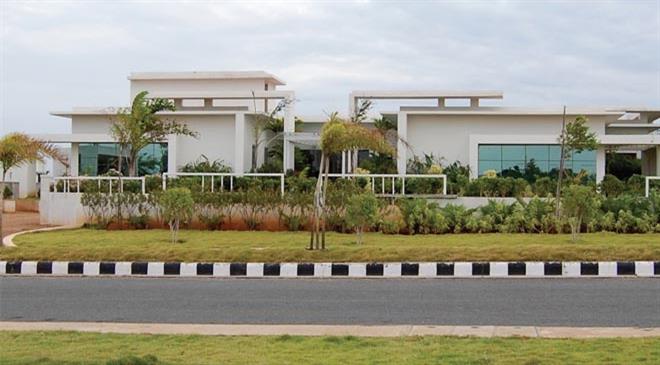 What convinced you to join hands with Sampath?
SS: It was a chance meeting for both of us at a traders' event in Erode where I saw Sampath's presentation and discussions on the virtues of his Hydra ACI framework in building worldclass clusters while empowering SMEs to overcome the emerging challenges and compete on an equal footing with their larger counterparts both in global and national markets. I too had been nurturing a vision to build such world-class capacities matching Industry 4.0 standards for global and national brands, and my efforts were already underway to build a knitwear ecosystem in Karur which was known only for its home textiles and madeups. I felt that Sampath's Hydra ACI offered me the perfect template to turn my vision into a scalable model leveraging the 'repeatability' of the format to deploy simultaneously at multiple locations. This evolved into a partnership where Kay Ventures became the "execution" system and Hydra became the provider of the development framework for Kay's highly nuanced ecosystem. I was clear in my intent that this private consortium should be well resourced to produce the best of values using the highest of skills and technologies possible. Choosing a top apparel brand to start with signaled this intent with immediate focus on establishing a state-of-the-art training centre with systems and methodologies geared to produce high-end skills for the factories that joined this initiative. The results of this effort could be seen in the training of 600 new operators who passed out of this training process within a matter of 30 days giving all member factories the confidence that creating a highly skilled resource in Karur is never going to be a challenge after all. 
What helped Kay Ventures in building this knitwear ecosystem was adoption of the Hydra ACI Economic Framework where ACI stands for Aggregate - Consolidate - Integrate. The ACI concept is an economic platform that allows multiple firms to fuse into a single system without losing their individual identities.
What is the Hydra ACI?
SK: The Hydra ACI is an economic framework that makes it possible for multiple entities to collaborate, think and function like a single entity on a single platform. 
SS: A highly researched cluster development format that was developed by Sampath over the last 10 years, the Hydra ACI framework makes it possible for SMEs across the vertical and horizontal axis to fuse into giant verticals and function like a single large enterprise without having to lose their individual identity and ownership. This fusion produces scales, efficiencies and competitive capabilities that are otherwise not possible for SMEs to achieve on their own. It was designed as a developmental framework for textile SMEs who struggle to find common cause with each other in their ecosystem that may be as small as a textile zone or a whole town like a Karur or Tiruppur. 
The Hydra model enables SMEs engaged in different processes to:  
Aggregate into a vertical with multiple production lines and high-end value links  
Consolidate its resources, requirements and functions into one single 'quantum' to produce the scale and advantages of shared economics  
Integrate under a single brand umbrella engaging its consolidated capacities under a single production planning and scheduling system, using single functional systems like quality management, procurement, redress policies, code of conduct, driven by a single decision command system. 
From an operational perspective this is like a fusion of several fragments into a single enterprise at various levels. This fusion enables the SMEs to assume scale that is otherwise not possible. The enterprise so formed, functions under a single command structure, leveraging the business structure that would work through a single gateway be it in delivering services or sourcing resources for the confederation. The Hydra ACI framework introduces a paradigm shift in supply chain architecture and forces the community under this architecture to function deep down at an "economic level" producing outcomes that are beyond the reach of disintegrated clusters. 
SK: The ACI model draws its inspiration from the Greek mythological monster, Hydra, that has several heads but a single body. The ACI model is similarly designed, providing the framework for SMEs to fuse into one single body with multiple entities as its heads gaining capabilities that would outflank even the largest in business. The ACI is a highly intrusive framework and it requires the SMEs to step out of their comfort zones. Though the Hydra model lays down a well-structured framework to guide the SMEs in establishing their own ACI clusters, the community will have to shed its conservative outlook to understand the competitive advantages they stand to gain. The fear of being subsumed by a giant system and the threat of losing their individuality and business secrets often cited as reasons are quite misplaced.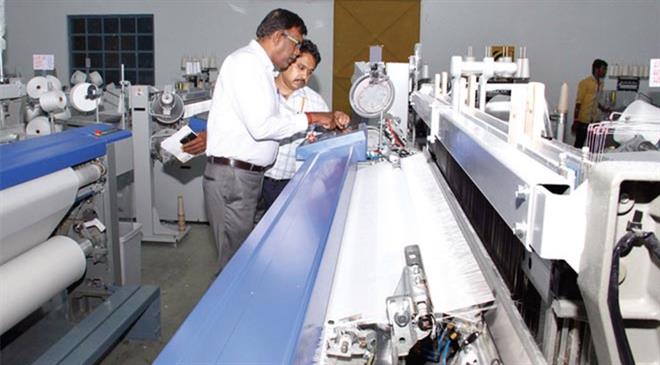 What is the ACI framework and how flexible is it, given that there are many regional nuances to deal with?
SK: It would not be an exaggeration to say that the credit of taking Hydra ACI to many locations should go to Susindran. The ACI framework as a highly flexible template can enable a cluster to take any shape or structure depending on how the constituent members wish to unite and operate. For instance, one can think of a virtual cluster where all members are already well established with their own infrastructures at different places within a town or a gated cluster where all participating manufacturing units move into one gated facility like a textile park. In addition to this physical formation, the economic formation is decided by the type of relationships the participating units would prefer to have under an ACI framework. It could be an open one with minimal binding on each other, or a confederated format that requires greater fusion under a single identity. In other words, the Hydra ACI framework offers a range of options for the communities to choose giving them time to migrate from one level to another before they turn into giant verticals with a common code of conduct, common planning and scheduling system, common facility and common marketing arm with a common identity and an operating system producing results beyond compare.