What really is the distinction between Tier 1 and Tier 2 facilities in this programme? Kindly elaborate.
We consider 'Tier 2' facilities to be the facilities that encompass the 'wet processes' of the textile producing process, which are the most water, energy, and chemical intensive processes. Tier 1 factories are the facilities that deliver the final product to brands, which are mostly Cut, Make, Trim (CMT) facilities that work on the cutting and sowing of fabric to produce a garment.
How many mills/factories have got involved with this project at the local level?
The Tier 1 programme has just begun. We launched the programme on September 21. In this current pilot phase, we are working with 15 factories. Over the years, we had numerous Tier 2 facilities go through the programme in Vietnam, with many more participating in sectoral and provincial dissemination events.
What is the kind of investments that the Tier 1 facilities should do to save on more energy?
It varies a lot per facility, but can often come down to, for example, boiler efficiency and maintenance; optimising the pressure or installing inverters for compressors; optimising lighting; removing excess capacity and switching to high efficiency alternatives; optimising the voltage, power distribution, and loads within the electrical system; but also looking at the potential for renewable energy, as well as related activities with water consumption, insulation and cooling systems and other related subjects. We believe it helps to have an experienced, objective expert to come along in this process, this is part of our approach in the Tier 1 programme.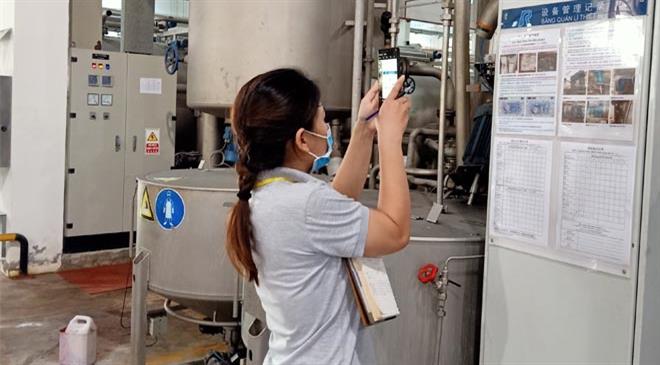 What are the marked impacts of this programme since last year?
The Tier 1 programme has of course only just begun, but first savings opportunities seem quite exciting. We are seeing possibilities in some factories for reducing GHG emissions with over 20 per cent, whilst most of the investments have an (almost) immediate return on investment, meaning the factories start to save money instantly, freeing up more resources for further sustainability investments. We'd be keen to come back next year and share the results with you!
Any challenges faced while delivering this programme if any? Has Covid played any part in delaying or hampering it or is it on track?
Of course, the COVID-19 situation needs to be monitored continuously, as safety comes first. Fortunately, Vietnam has done an impressive job in combatting the virus, meaning work has been able to continue to a large extent.
The programme is on track. The pandemic did result in challenges with scheduling, but no major delays.
What are the issues related to apparel industry that IDH would like to undertake in future? Which are the countries that would require major overhauling?
In the apparel industry, IDH is currently most active in Vietnam, Pakistan, India, and Ethiopia. In addition, we also support partners, such as the Apparel Impact Institute, that work in complimentary countries.
How different are the 4 countries that you are working in, in textiles, to kickstart a project and then sustaining it? What are the challenges in each country?
A full answer will be many pages long, but in short: the countries differ in terms of industry traits, for example regarding vertical integration, categories that it produces, and in terms of size and the sophistication of supporting services. Our programmes tend to focus on the most critical needs, starting with creating insight and driving coordination, moving more and more towards optimisation activities as the sector is more developed.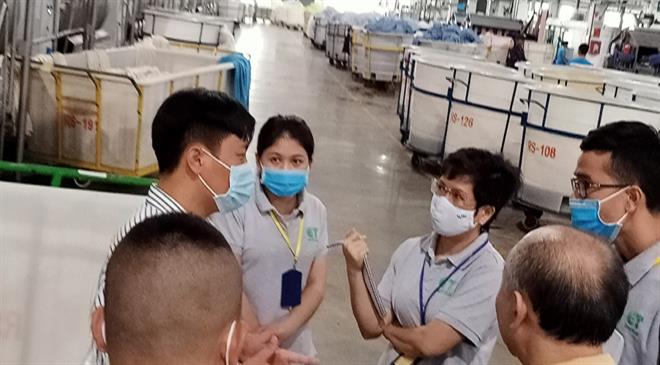 Could you elaborate on the results here: contributed to training 2.8 million farmers on good agricultural practices covering 7 million hectares and producing 6.5 million metric tons of Better Cotton lint through your strategic partnership with the Better Cotton Initiative?
Cotton is the most widely used natural fibre in the world, with more than 250 million people across the world depending on cotton cultivation and processing for their livelihoods, including millions of smallholder farmers and their families. Smallholder farmers represent 99 per cent of the world's cotton farmers across 70 countries and produce 75 per cent of the 25 million metric tons globally. Owing to the large number of people employed in the cotton sector, it is one of the world's most important fibres and cash crops. 
Globally, cotton only covers 2.4 per cent of the world's arable land, but accounts for 6 per cent of global pesticide use and 16 per cent of global insecticide use. It takes about 10,000 litres of water to produce 1 kilogram of cotton. Other sustainability issues include the impact on soil quality and biodiversity as well as profitability, working conditions, gender, health and safety, and child labour. Additionally, cotton supply chains are fragmented, spanning large geographic areas and market distances, with limited visibility from retailers into sustainability issues at different points within the supply chain.
The IDH cotton programme plays a key role in addressing these challenges, with the goal of improving the livelihoods of 3.5 million smallholders and medium-sized cotton farmers by 2020, through its strategic partnership with the Better Cotton Initiative (BCI). The programme aims to minimise the harmful impact of crop protection practices, promote water stewardship, improve soil health, enhance biodiversity, preserve fibre quality, promote decent work, and develop effective farm-management systems.
Could you elaborate on - Better Income (especially for smallholder farmers), Better Jobs.
IDH has a 2025 strategy based on those themes to deliver impact on.
Better Income is about closing the living income gap. Our work focuses on creating sector commitments and developing and piloting approaches to closing the living income gap and how to create living income for men and women and more income while not harming the environment.