What factors are responsible for the growth of the modest fashion industry?
Besides a large Muslim population, we also have a strong secondary market of Jews, Catholics, and other faith-based groups that also cover. I believe you are based in India, and probably you see that a lot among the Hindus, Buddhists and Muslims there too. They all have a certain type of coverage either for a specific occasion or in general as a lifestyle choice. Besides the primary and secondary market, there is also the mainstream market, which is not faith-based but out of personal preferences to cover. The awareness is going to grow as we continue.
What is the representation of modest fashion-collections at stores, fashion weeks, marketplaces online, and fashion designers dedicated to this niche?
It is everywhere now. It behoves a brand or a retailer or a mainstream designer to consider having a modest collection because it is such a big part of the fashion market. It is an added revenue stream.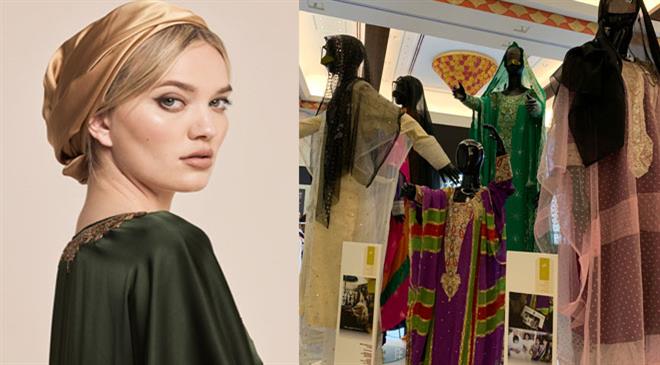 What are the services that IFDC provides to promote modest fashion?
We work with governments and government contracts to work on trade initiatives with various countries. We have done things with Italy for their fashion week. Similarly, we have partnered with a lot of other fashion weeks around the world. We have our own events where we promote this industry and the industry players. We work closely with the retailers, media, and emerging brands. We are working towards launching a talent development programme soon.
What are the latest trends in terms of design, silhouettes, colours, prints, fabrics and trims?
The good thing about this industry is it does not focus on what's in and what's out. Modest fashion is a very individual-based industry. Everyone embraces their own style. Nobody really cares much about what is in and what is not. The industry works within its parameters of what is elegant and stylish whilst also maintaining the modesty. This is an important distinction between modest fashion and the mainstream.
What are the top five challenges faced by modest fashion start-ups?
The challenges are no different than any other start-up. Naturally one needs to have sound business acumen and enough capital to bring out new collections, typical challenges with any start-up. There are no specific challenges that modest fashion designers/start-ups face. In fact, it is a benefit; a business tends to do better if you are catering to a niche market since you focus on just one particular area.
Do you plan to come up with a pret-a-porter style marketplace for modest fashion?
We are working on developing a very strong platform, which will take the exposure and the opportunities to the next level. We will be announcing it. But not yet.