India needs to focus on FTAs
India's largest textile entrepreneurs association from Tamil Nadu, the Indian Texpreneurs Federation (ITF) was founded some three years back by like-minded textile entrepreneurs with a combined annual turnover of over ?40,000 crore. ITF is India's fastest growing textile entrepreneurs association representing the entire textile manufacturing value chain from this southern state. It aspires to establish the Indian textiles industry in the global arena and gain world class status. ITF secretary Prabhu Damodaran talks to Fibre2Fashion on a host of issues that plague the textile industry.
The new textiles policy is very much on the anvil as announced a couple of weeks back. What were your suggestions as a key stakeholder?
We suggested: (a) Fibre-neutral policy; (b) Support plans to make value-added textile products in the value chain; (c) Plans to increase cotton yield to 1,000 kg per hectare for fibre security.
Industry believes that a big window of opportunity has once again come India's way. What steps is the ITF taking to ensure that opportunities frittered away in the post-Quota phase are not lost out on again?
Market diversification is the key, apart from moving up the value chain in the strong markets. The India Eurasia free trade agreement (FTA) may open up big opportunity for apparels and textiles. It is a ₹70,000 crore market wherein India's share may be in the range of a measly 1 per cent. India needs to tap many new markets for growth. But over and above, the world's fastest growing consumption market is at home, in India itself. ITF strongly believes in India's consumption story and all companies should try to focus here and build regional brands to use the growing opportunity.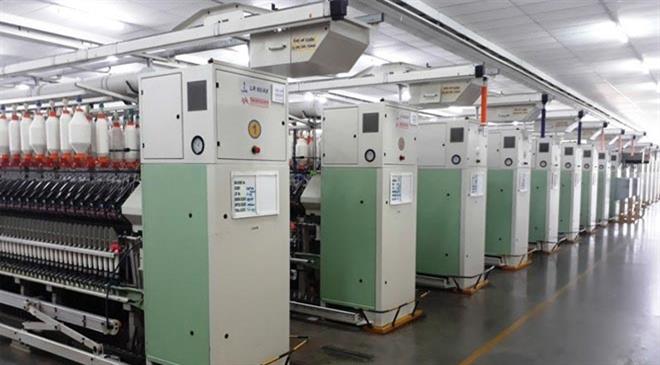 It would be great if ITF could rally all the state governments and work out a textiles policy in sync with the Union policy, keeping in mind the unique requirements of each state. Your thoughts on this, and an action plan if you could suggest to take this forward.
Last week, we had an exclusive meeting with the Tamil Nadu government that was attended by all textile associations; we apprised the TN textiles ministry about the urgent need for a new textile policy. We suggested one important aspect and that was that the policy should support existing infrastructure in textile manufacturing sector by way of state technology upgradation fund apart from attracting new investments.
It is a volatile world we are living in. How is Brexit, Trump's call for 'Make in America' etc affecting exports?
It's natural for every economy to focus on manufacturing to provide employment. But the textiles sector may not be hit big time by Trump's policies, and China has a very big trade deficit compared to India with the US. So, the US may focus first on China and that will bring more opportunity for us.