Technologies and machinery that help reduce the carbon footprint substantially come at a price. Is it not possible for ITF to rally around its big and small players to buy in bigger numbers, and therefore bargain for a lower price with the vendor? Any thoughts?
We are already doing it. We negotiated for our members for many energymeasuring and saving equipment and LED bulbs in bulk and saved ?200 crore on energy saving alone apart from the savings in capital cost. For example, we converted 2.5 lakh LED bulbs in all our factories and derived ?60 crore of annual savings. Due to bulk purchase of the bulbs, we got them for 30 per cent less than the retail price. Plus, online energy management system which was a luxury in the past has been installed by more than 70 companies as we could negotiate at very affordable prices.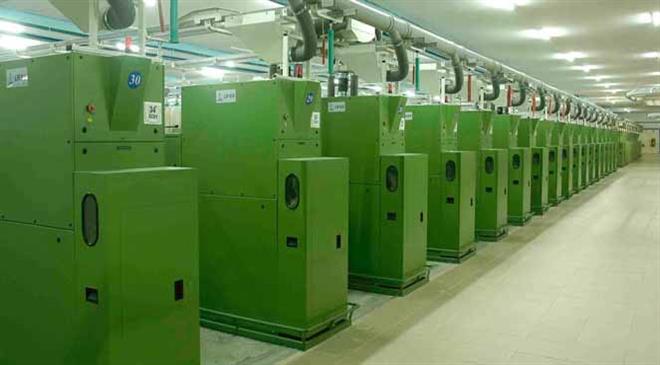 How is the new GST tax regime expected to affect the textiles industry in general and also with reference to some textile hubs like Tamil Nadu?
GST is a historic reform and a muchneeded one for the textiles sector. From day one we have been insisting on zero exemption across the value chain. We are thankful to the textiles ministry and the finance ministry and GST council for the lowest rate along with zero exemption. This will help cotton-dominant TN textiles industry to improve efficiency, and the cost will also come down.
What can be done to increase the volume of textiles exported from India?
India needs to focus on the various FTAs, and stress on blended product exports using cotton and MMF.
How and when was the ITF formed and what was the mandate set? How far has the ITF been successful in achieving this mandate?
We are an association of 500 textile entrepreneurs with a single-point agenda: collaborative growth. We created many platforms for our entrepreneurs to share knowledge and work together to improve manufacturing efficiency, reduce costs and also upgrade to the next level in products and services. We have achieved many milestones in the last three years, including huge cost savings of around ?1,000 crore for our industry by way of various consortium purchases and also created knowledge platforms like market-specific yarn groups to share market intelligence, etc.
What measures have been adopted by ITF to help budding textile entrepreneurs?
We used to have monthly interactions wherein new entrepreneurs could learn all aspects of business. We also used to analyse the balance sheets of more than 200 textiles companies and compare their EBITDA margins and other parameters to understand the success key points.