What is your vision about the sustainable fashion movement in coming years?
We are confident that the fashion industry will actively increase the use of regenerated as well as recycled fibres/materials. The key issue for sure is consumer perception. The growth will take place as soon as the solutions scale up. The global fashion industry has a very high scale and new solutions need to have the right scale to match the requirements of fashion giants in their supply chain. The early adapters will bring solutions to the markets. This will happen very likely in 2019-21. And like in any other business, the majority of the players in the fashion industry will then try to jump to the fast-moving train, thereby accelerating the growth radically.
How and why would you encourage consumers to choose ethical/sustainable clothes over fast mass-produced garments?
In my mind, mass production does not need to mean unsustainable, and small-scale production does not mean sustainable-no matter in which scale the production is made, with the right choices of materials and processes, the production can and should be highly sustainable. 
But as consumers, I definitely believe that we need to change our consumption habits-we are simply using too much of natural resources and-clearly-we are exceeding the natural boundaries of our planet. To me, the change in consumption habits mean that we make conscious choices when we buy things, we are reusing and repairing, and at the end of the lifecycle we are recycling. Consumers need to pay more attention to what they buy and demand transparency and sustainability. 
But the industry has the biggest responsibility. The industry needs to make the environmentfriendly and sustainable solutions mainstream- good looking garments which are affordable to everyone-by using new solutions and supporting innovations. No one can change this industry alone.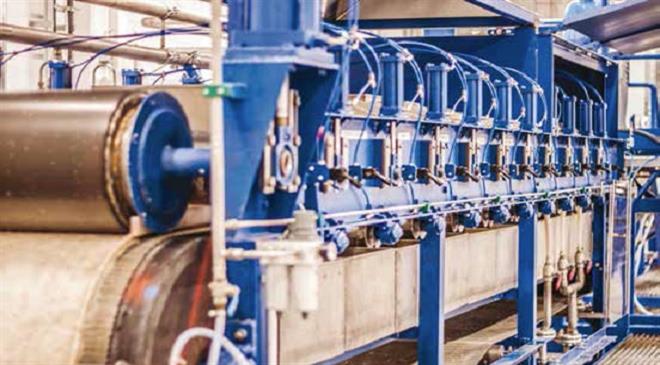 Will the fashion industry ever be 100 per cent sustainable?
It would be easy to be skeptical. As always, when we humans do something, it has an impact. But I am an optimistic person (and father of three sons) and I believe that we humans have the courage, brain power and the will to save our beautiful planet for next generations. That requires 100 per cent sustainable solutions; and then, at the end of the day, industry and fashion would become sustainable.
Do you believe that the ethical fashion industry will radically change the fashion world?
The fashion industry will radically change, and sustainable fashion will be the mainstream-not a niche. It will be the big trend in the 2030s and is here to stay. Sustainability will be embedded, and fashion will enable the industry to meet other needs that we have as consumers-looking good and feeling great.
There are still people who believe that sustainability lessens the aesthetics. What do you feel about it?
You are right that in the past this had been the case. The trouble has been the poor availability of sustainable materials and technologies. But, for example, in our case we are producing new and better cotton from waste again and again, and preserving 100 per cent quality. The consumer does not notice any difference whether he/she is wearing jeans or t-shirt made of virgin cotton or our Infinited Fiber. Or whether he/she is sleeping on bedsheets made of virgin cotton or of our Infinited Fiber. But the consumer should feel very different with these two choices-virgin cotton is destroying our scarce water reserves when already today 2 billion people live in water-scarce areas. And when, at the same time, we are landfilling massive amount of fashion waste which is producing methane when biodegrading, and moreover methane is eight times worse than CO2. We innovators, leading brands and textile producers need to work together to make new sustainable materials and technologies easily available to consumers without needing to compromise in quality, comfort and aesthetics. This is doable.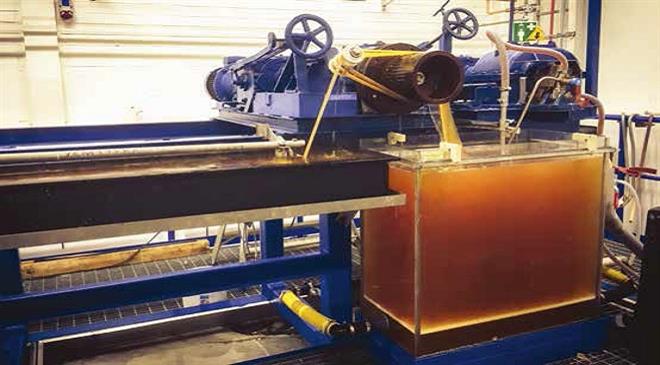 Which are your major retail markets? Which are the brands who are adopting your technology?
We are primarily targeting on high volume garment and textile applications like denim, t-shirt, sweaters, bed linen and nonwoven materials. Our customers include several of world's largest denim brands, one of the world's leading fast fashion brands, one of the leading sports brands, the world's leading home textile retailers, etc. I just feel great and honoured that companies trust us and our capability to change the world together with them.
You started your venture last year. What have you achieved in the past one year in terms of sales?
Our revenue last year was €1.5 million. Our business model is licensing the technology to large industrial producers and by 2025 our licence sales revenue should exceed €50 million and our licenced customers' fibre sales revenue €2 billion. We are able to compete with cotton and replace cotton in high volume products, and €2 million is very little share of cotton market value.