Driving innovation
Invista, headquartered in Wichita, Kansas, United States, is one of the world's largest integrated fibre, resin and intermediates company. Its products include Lycra fibre, Coolmax fibre, Cordura durable fabrics, stainmaster carpeting and variety of polyester resins and speciality intermediates. The company has won a number of environmental, health and safety awards. Julien Born, executive vice-president for Invista Apparel, tells why the company closed down its India operations and how the Lycra brand changed the Indian market.
Why did Invista close its India office in 2016 when the country is set to become one of the biggest markets in the world?
It doesn't mean India will be any less strategic to Invista and we continue to be excited by its growth and dynamism. Since we started to change the way we are servicing the Indian market back in late 2015, our business here has actually kept on growing. It leads us to believe that, with our new business model and more focused approach, we can in fact more effectively meet the needs of our local partners and capture ongoing opportunities. Let's remember that we have built a strong position in both exports and domestic markets, thanks to about 10 years of continuous investments in our brand franchises and local capabilities, with now very close and strategic relationships with leading mills and brands in India.
Rather than diluting our investments and resources in pursuit of a very fragmented and still unevenly developed apparel industry in India, we simply felt that we would be more effective focusing on those few strategic mills and brand partners that connect well with the relevance of our offering and can best leverage it to create mutual value. Focusing on the winners in the market is proving to be the right strategy for now.
What is Invista's current business model for sales and marketing?
Three of our former employees, all of them very entrepreneurial and experienced commercially, have set up a new business in Bangalore, called SmarText Solutions, which is now our exclusive distributor in India. It resembles a mini Invista office, with a showroom and fabrics collection, amongst other things.
SmarText can warehouse, market and sell our products. 
We also have another former employee and talented marketing professional supporting us as marketing consultant - Kapil Lakhwara - who focuses mainly on the downstream value chain, with strategic brand relationships that we developed over time.
And, of course, there are a lot of Invista people supporting the Indian business, from our regional technical service, innovation and R&D teams based in Singapore or Hong Kong, all the way to our marketing teams in the US and Europe who continue to promote our key Indian mill partners to international brands and retailers. I also come to India often, along with other leaders in our company, to visit our customers and the team here.
How has the market changed in India?
Disposable income is increasing and so is the government support in textile sector. These trends will obviously help us over time, as more people are willing to pay a modest premium for quality, performance and fashionable garments. We are also following closely the expansion of social media and e-commerce companies in the country. Our belief is that digital marketing represents an exciting opportunity for performance driven companies like Invista, as it offers a great platform to explain directly to consumers the benefits of our products.
How did Lycra fibre brand help the Indian market?
Lycra fibre brand as well as few other Invista innovations, helped open the eyes of the textiles industry in India that you can trade up and develop a premium business if ultimately what you do creates value throughout the supply chain. It showed you don't always have to only compete on cost and it certainly makes your business more viable over time, as history has proven that cost driven businesses always move at some point in the future to a place with lower labour costs. You can be more viable and profitable over time if you compete through innovation and performance that adds value. 
Thanks to brands like Lycra, there is now more investment through differentiation in India. For example, Arvind invested significant amount in equipment to create super stretch denim, as part of Invista's launch in India of its patented Lycra dualFX fibre technology. This premium technology is now adopted by the leading brands throughout the world, and in India.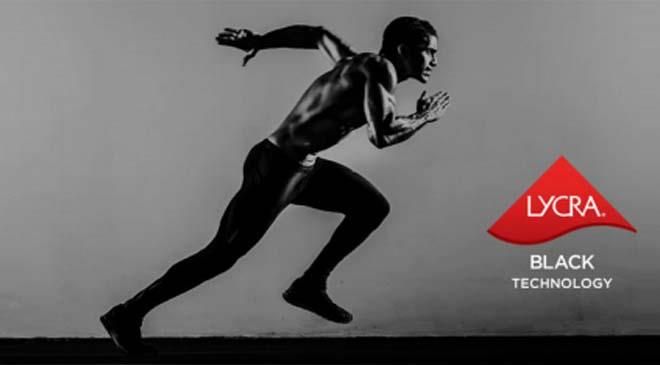 How will you protect your brand identity and handle piracy?
The defence of intellectual property is very important to Invista. Our brand is registered and we spend a lot of money every year to enforce our patents. We watch carefully whether any other brands and products interfere with ours. And, if someone, is trading on the goodwill of our brands, we will intervene.
What is the tie-up with Arvind?
In India, denim represents our biggest market. As a loyal Invista customer that is acting with us in the spirit of partnership, we offer them early access to our innovations, marketing support and other customised services. We do a lot of trade and development programmes, like the Decode Events in Mumbai and Delhi, where we presented our fabric concepts.
We started through our Lycra brand franchise and stretch denim. Expanded through Lycra dualFX  fibre, our dual-core technology, that has supported the super stretch trend in denim, and then Lycra Touch Max technology for abrasion resistance fabrics. There is also our special polyester franchise, which includes Coolmax fibre for moisture management, as well as Thermolite fibre for light weight warmth. And we continue to add to our line-up of products to help customer differentiate their products.
How are the South East Asian markets performing besides India and Bangladesh?
Pakistan is a big market for woven denim with its export to Europe and the US. Sri Lanka remains another very sizeable market mostly in the knits area. Countries like Vietnam and Indonesia are still at an early stage for us. We mostly sell to these markets today though some of our Taiwanese, Chinese and Hong Kong customers who are opening operations there.