Try to anticipate trends, rather than follow
Turkey's Isko is the first denim producer in the world to be recognised with the Nordic Swan and European Union (EU) Ecolabel certifications. It has a production capacity of 300 million metres of fabric per year, with 2000 state-of-the-art automatic looms. It creates the soul of jeans, the essence of the most popular fashion style that has become universal. Chief executive officer (CEO) Fatih Konukoglu discusses denim fabrics, trends and technology.
Please tell us about Isko's latest R-Two platform. What is the process of reused cotton and recycled polyester for denim fabrics?
The R-Two platform is the latest addition to
Isko's
family of innovation. It represents a further step forward in the development of a responsible production chain. It improves our sourcing efficiency by reducing the amount of raw materials we source and, combined with recycling, we reduce our impact on the planet's natural resources.
We refuse to source more raw material than is absolutely necessary and the R-TWO programme plays a major role in this strategy. The fabrics combine reused cotton with recycled polyester, both of which are certified.
The reused cotton comes from production loss and was developed in partnership with our yarn supplier Sanko, and it is fully traced, documented and audited. This process is certified with Textile Exchange's Content Claim Standard (CSS).
As for the recycled polyester, depending on the content percentages, we can provide either the Recycled Claim Standard (RCS) or the Global Recycle Standard (GRS) certification. Both of these track the recycled raw material through the entire supply chain, from input to final product to verify its integrity.
What is the carbon and water footprint left in the process of recycling fibres versus using virgin fibres for manufacturing fabrics?
Each fabric comes with its own carbon and water footprint scores: the difference is even more noticeable when we compare recycled and virgin fibres. R-Two has shown that there is a major benefit in using recycled polyester: the energy required to produce it is less than that required to manufacture virgin polyester. This means that by using more recycled polyester, we are effectively reducing our dependence on petroleum as a raw material, ultimately using less resources and reducing the overall carbon footprint of our products. It should also be noted that the reused cotton also supports significant reductions in carbon and water footprint. This is because the reused cotton comes from production loss and virgin cotton is not required to be grown and processed. 
With a portfolio of 25,000+ textile concepts, it is extremely important for us that each one of those is the result of our 'Responsible Innovation' approach. In line with this, we work on the ways we can keep on improving.
To this end, we worked to obtain life-cycle assessments (LCAs) for all our products. We have also become the first denim manufacturer to obtain certified environmental product declarations (EPDs), providing the water and carbon footprint results of 1 square metre production, allowing our customers to evaluate fabrics and make responsible sourcing choices. These results led to the creation of new product category rules, that are now available for any company to voluntarily develop and publish information on the life cycle environmental impact of their services in a transparent and comparable way.
What amount of denim fabrics produced currently at Isko is recycled and sustainable?
Everything that has ever been produced at Isko has been done in a responsible way. We have an environmental management system in place, certified to international standards. Under this system we manage energy, water, waste chemical and in emissions to save resources throughout our entire production chain. What is new for SS21 is that our entire fabric collection is made of R-Two.   Isko is the first denim mill in the world to have their total collection made from certified fibres. We can therefore state that Isko is 100 per cent responsible.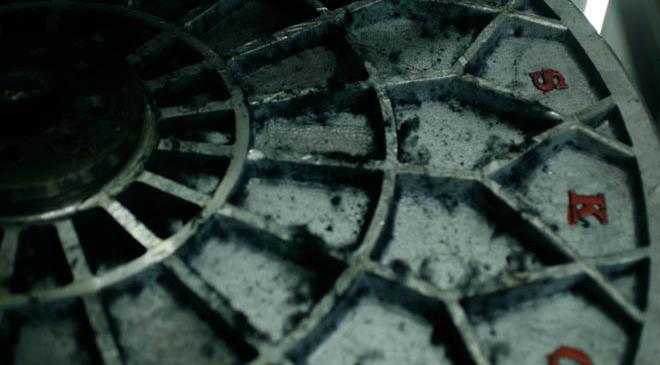 What are going to be the major touch points in responsible denim in the next few years?
In the coming years, we expect reduction in raw material sourcing to be the norm and a key parameter in the supply chain, for the top priority of the waste hierarchy is ultimately 'to use less'.
R-Two is certainly a step in this direction, as it effectively helps to decrease the usage of raw materials, improving our sourcing efficiency, ultimately allowing for the setting of more developed best practices.
Reuse, recycle, reduce and recovery are all key actions for a better future and a better use of resources.
When it comes to being responsible there is no finish line, and Isko is constantly looking for ways to improve and do things better. In our research and development (R&D) department, we have a team of scientists, mathematicians and biologists looking to solve real consumer problems. Innovation and responsibility go hand-in-hand and we do not believe that one can exist without the other. 
How many types of fabric varieties do you offer? How does the denim fabric vary for each brand you cater to?
We have over 25,000 products in our portfolio. Each season we target our collection to different lifestyles. For SS21, we have nine different lifestyles that range from the vintage and authentic to the clean, modern and contemporary. There is something for everyone from mass market retailers to high end luxury brands. As we are an ingredient brand, we support our customers to select the right fabric for their brand DNA. The same fabric can look completely different depending on the creative direction of our partner brands.
Denim seems to be getting more expensive day-by-day. What are the reasons behind it?
We do not have the feeling that denim is becoming more expensive day by day. Our focus is on the quality and supply chain efficiency. Our offer is democratic and we offer responsible solutions that are accessible to all.
The impact of chemical in denim bleaching has become a serious health concern across the world. Is Isko doing something about it?
We are always first in line when it comes to developing new responsible solutions and having a positive impact both on the planet's and people's health. An example is Isko Vulcano: a new laser-friendly finish delivering natural, denimy, clear effect in laser application. It eliminates the need for dry and chemical processing, making production safer but also faster and more efficient in terms of energy employed in the process. With laser, there is no need for excessive use of chemicals and bleaching.
Another example of how we are innovating in this area is Isko Turbotech. Here the garment is delivered to the customer in a raw state, i.e. no washing, chemicals or finishing. The garment is 'made to fade' rapidly during wear so each garment can be personally customised.
Our patented technology Isko Pop is also unique. It combines softness and comfort with a silky hand feel. It has fabric softeners and chemicals that are generally used to provide a silky hand feel are not used. The soft touch is also maintained post wash.