Wills Lifestyle is known for its formalwear and business casuals. Will this stand true to the brand and its design philosophy with the natural collection too?
WLS has always been known for sharp formalwear and business casuals which provide the consumers with a polished and stylish look-perfect to create a lasting impression. We intend to keep this intact as we move ahead with the new brand identity and philosophy across all upcoming collections as we understand that 100 per cent natural and sustainable living is the need of the hour.
What apparel categories for men and women will be available in-store and online? Do you plan to retail through popular marketplaces?
WLS is available at over 70 company-owned stores and select multi-brand outlets across 48 cities in the country, while also being available on all leading online fashion and retail portals. We cater to a large market of global Indians who are modern, thoughtful, conscious consumers who are concerned about the impact of their actions on their environment. A single brand outlet allows us significant control over creating a truly natural experience across all touch points for our discerning audience.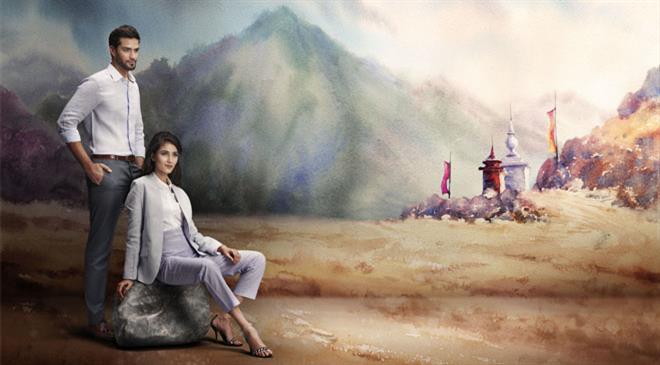 Concerning the use of natural materials affecting the price of garments, what will be the price range?
With our complete shift and dedication to using only 100 per cent natural fabric, we have taken steps towards sustainability while doing our best to keep prices close to what they were before the new brand direction.
Tell us about your design team. Who headed the transition?
WLS as an entity has taken a step to create a 100 per cent natural and sustainable brand that will benefit consumers and our environment. Our design team played a crucial role to help implement this vision and further develop on it. The team ensured that being natural does not necessarily mean that one needs to shed style and their fashion sensibilities. Hard work goes into making sure that the perfect drape with 100 per cent natural fabric is achieved, without having to compromise on design, durability, finish and quality of the garment.
What is the theme for the first all-natural collection? How many collections do you plan to have each year?
Our spring-summer 2019 collection which launched in February 2019 was the first 100 per cent natural collection under the new brand identity. It was inspired by the vibrant state of Gujarat bringing key design elements from the western cradle of India. The focus of the collection was that of self-expression through hand-crafted techniques that promised to take consumers on a soul trail aiming to create a mood of comfort and being comforted. The collection inspired by the many moods of Gujarat-its beauty, vibrant shades, motifs and stunning architecture-integrating rhythmic repetition through intricate traditional embroideries; the print language for the collection is inspired by the architecture and the vibrant colours of the landscape, to bring to life thousands of years of stories and rich culture. 
WLS will have basics that are available all year round, and two main collections-spring-summer and autumn-winter-apart from several capsule collections that come out throughout the year.
The second collection under WLS is the Arth collection, which adds high-quality construction, breathable, 100 per cent natural fabric with a touch of India to the mix. The collection captures stories that showcase unique visual motifs, colours and patterns to deliver a sense of luxury, sophistication and style in the clothes. (HO)