First Indian brand to go 100% natural
ITC Wills Lifestyle has gone all-natural, re-branding itself as WLS earlier this year. WLS will offer apparel that are 100 per cent natural. Fibre2Fashion spoke to the WLS team about going green, conscious shopping in India, and the brand's first 'natural' collection.
What were the main reasons behind the complete transformation and going all natural? Does this mean that you are the first of many Indian brands to embrace slow fashion?
Several brands create garments along the principles of fast fashion to cater to the demands of consumers and the fast-paced nature of the industry. Fast fashion has proved to have negative effects on our lives as it causes detrimental ailments and harms the environment through water pollution due to the use of toxic chemicals and increasing levels of textile waste. 
When we purchase garments, it's easy to overlook the finer details that go into creating them-whether they have been crafted by using toxic material that is detrimental to our health and that of the environment. The evolved consumer of today takes cognisance of their actions and looks out to curb such harmful effects. WLS' new direction reinforces this belief and draws inspiration from the art and handicrafts of India. While several brands promote regenerated fibres as pure and natural, WLS aims to produce authentic apparel, created with 100 per cent natural fibres to keep up to our promise of quality and style to our consumers. From the process of ideating, sourcing, designing and manufacturing, our collections have been reoriented to keep up our promise.
What changes have been made in terms of sourcing, designing, retailing and business strategies to incorporate consciousness and sustainability?
The modern-day Indian is not just conscious about the quality and value of the final product, but also the story that is woven into the garments they wear-the method of sourcing fabrics, who created them and under what conditions, how have they been designed and how they affect them. We have ensured that garments created are crafted with 100 per cent natural fabric, keeping up with our promise to consumers and using the principles of slow fashion by making and celebrating the skills of craftspeople who make them. Going all natural will also reflect in the small details like the fabric used, buttons and collar linings. All garments like trousers, dresses, shirts and blouses under the brand will be created with 100 per cent natural Giza cotton, and winter garments will be crafted with natural wool fibres.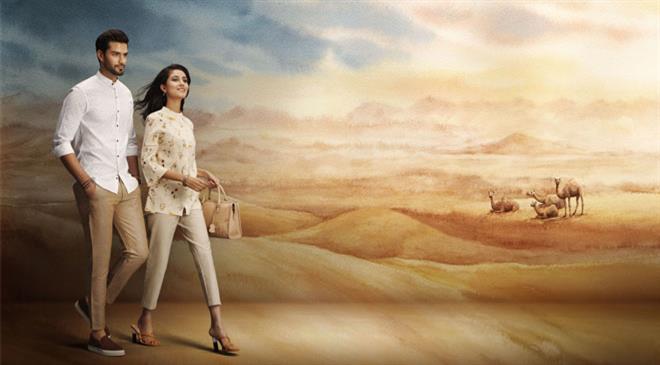 What were the challenges?
The world is riddled with the concept of use-and-throw. The biggest challenge is making way for slow fashion in such a scenario. Most sustainable fashion brands naturally come at a higher price point because of their devotion to ethically sourced fabrics, detailed storytelling, thoughtful construction, improved pay scales and production conditions for workers. It is understood that focus on sustainability alone will not change the consumer purchasing preferences, as sustainability in itself is a complex topic to navigate through and consumers need to be educated first. The challenge has to be taken up by fashion brands.
Are Indians conscious shoppers? How has the response been after the launch since February 2019?
The modern-day Indian is now becoming more conscious of the quality and value of the garment that is finally produced. They have also become equally conscious of the method of sourcing raw materials, working conditions of workers, harm it causes to the environment, etc. Style alone isn't enough for the modern Indian. The response has been hearty, and our consumers are looking forward to further innovations in design and fabrics we will bring forth.
What does WLS stand for? Can you share a few details about the new brand identity?
We have rebranded ITC Wills Lifestyle to WLS under the new brand identity. It is not an acronym. The new brand direction also gave way to the new logo of the brand-Tattva. It represents the confluence of all the primary elements-earth, wind, fire, water and space-inspired by pristine nature. The universal appeal of the icon can be interpreted to represent the many moods and facets of the universe around us. We are the first brand in India to go 100 per cent natural under this identity.