International quality, Asian prices
Laguna Clothing produces top quality shirts for menswear brands like Thomas Pink, Tommy Hilfiger and others. Managing Director Sarbajit Ghose tells Meher Castelino how the company has leveraged its factories in India, Madagascar and Mauritius.
Some 60 km from Bengaluru is a state-of-the-art shirt-making factory that produces the most amazing shirts for top global labels. It was the coming together of Tessitura Monti SpA, Italy and Aquarelle Group, Mauritius that gave birth to Laguna Clothing in India, the company that owns this factory. 
Laguna Clothing, with an annual capacity of 6 million shirts, produces top quality apparel for the world's best menswear brands like Thomas Pink, Tommy Hilfiger, Hackett London, Dressmann, Mango, Charles Tyrwhitt - Jermyn Street London, and more. The shirts are in the latest styles with an emphasis on fabrics, designs, collars and cuffs that match international levels of quality and production. The company has a credible customer service base with marketing platforms in India, Mauritius and Italy, besides dedicated teams for merchandising and product development. A network of agents covers major markets, and exhibiting at PV and Milano Unica is part of the company's marketing programme. 
The integration between Tessitura Monti India and Laguna Clothing acts as a vertical that provides a one-stop solution where there are quicker product developments and lower lead times for bulk repeats. At the same time, Mauritius and Madagascar provide the supply chain with the integrated CFL Mauritius. An express service is available through tie-ups with Far East fabric mills. 
Excerpts from a tête-à-tête:
Tell us about Laguna Clothing.
Laguna Clothing LLP is a 50-50 joint venture between Tessitura Monti, Italy and Aquarelle Group, Mauritius that was started in 2006. It is an ultra-modern setup that offers the best in design, production quality and fabrics to the top brands for men's shirting in the world. 
Tessitura Monti is a century-old Italian leader, well known in the premium shirting fabrics and has its headquarters near Venice, with manufacturing units in Italy, the Czech Republic and India. It has an annual capacity in India of 12 million metres. The Indian mill is in Kolhapur with state-of-the-art facilities like design studio, dyeing, yarn / fabric testing labs, yarn storage, IT-based infrastructure, along with water treatment and effluent treatment plants. 
The Aquarelle Group is part of CIEL Textiles, which has 20 factories across India, Mauritius, Madagascar and Bangladesh producing premium shirts, sweaters and fine knits.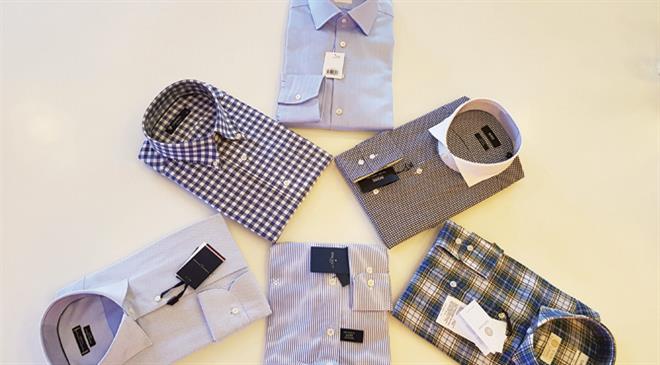 Which are the foreign brands for which you manufacture shirts?
Apart from the listed brands on the website, we make shirts for Polo Ralph Lauren, North Sails, Brax, Bugatti, Nicestuff, Harmont & Blaine, Berkeley, Moss Bross and Tiger, Hugo Boss, De Fursac, Thomas Pink, Charles Tyrwhitt Jeremy Street, Marks & Spencer, Benetton, Sisley, Lacoste, Brooke Brothers, Dressmann in India. In Madagascar, it is Dillards, Cremieux, Amazon, Espirit, Woolworths, Express LLC, Devred SAS, John Craig, MatalanMaurley, Sacentro SA. In Mauritius, we supply to Suitsupply, Orvis, Ermenegildo Zegna, Celio, Lozio, Thomas Dean, Savile Row Company, Wills Lifestyle, Louis Philippe, Luxure by Louis Philippe, Massimo Dutti, Untuckit, Sandro, Cortefiel, Superdry, Ike Behar, Men's Wearhouse, Woolworths, Dillard's Murano and Rodd & Gunn. 
The three factories cater to different brands. In India we produce 5,000,000 shirts per year, while in Mauritius and Madagascar we produce 1,000,000 shirts each per year. 
Where are the fabrics and other raw materials procured from? Are those specially woven?
As a vertical setup, we procure fabrics from Tessitura Monti. We also source fabrics from various mills in India like Vardhaman, Raymond Zambaiti, NSL, Morarjee, Arvind, Soktas and Ashima. In China, we source from Lu Thai, Youngor and Lianfa. We also get fabrics from Italian mills like Monti, Leggiuno and Canclini. For trims, we source mainly from India and Hong Kong. Trims and accessories are from Wendler, Chargeurs, Freudenberg DHJ, Permess and Kufner Interlinings. 
Yes, sometimes the fabrics are specially woven. When there is demand from a customer for fabrics with mélange or Tencel, we have them specially woven. 
Are styles provided by brands, or does Laguna Clothing have a designing cell?
Yes, we have a designing cell, which offers product specification, fabric and designs to the brands. We also receive styles from the brands depending on their requirement. It works both ways.
What are the quantities that the different brands ask for?
We have customers providing us business ranging from 20,000 to 10,00,000 pieces annually, which is a mix of small, medium and large volume customers.
How many styles, colour ways and sizes are produced for each brand? Is the production seasonal?
We normally do 600 pieces per colour per style and the sizes range from XS to 2XL. We have classic formal shirts, which are made of fine count 2-ply cotton with Italian finish. We also use Giza and Pima yarns as well as world class interlining buttons and threads. The styles are classic, slim and tailored fits and we have a library of collars and cuffs; our fine stitching can go up to 21 SPI. For the semi-formal washed shirts, we use compact fabrics, wash treatments, embroidery and have other special features. For the non-iron shirts, it's easy care, pre-cure and garment dip. 
We normally follow seasons based on the customer calendars, which is normally 2-4 seasons per year but a bestseller customer has six seasons. The price range is $49-200.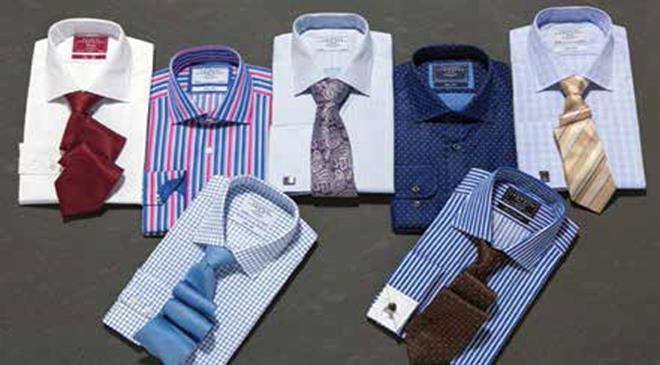 How long does it take from order to delivery of the garments?
Normally, the lead time is about 90 days. We also execute express orders in 60 days for select fabrics. If it is transit by sea to Europe, then 25 days, and to the US 35 days. By air it is five days. The delivery of garments from India is four weeks, while from Madagascar and Mauritius it is 5-6 weeks.