Plans to manufacture wrinkle-free garments in India
Set up in 2006, Laguna is a 50:50 joint venture company of Tessitura Monti, Italy and Aquarelle Clothing, Mauritius. The company manufactures shirts from India, Mauritius and Madagascar for some of the leading brands in the world. Sarbajit Ghose, managing director at Laguna Clothing, India, discusses the men's workwear niche and its growing prospects.
What kind of impact did the goods and services (GST) regime in India have on the company's business?
The reduction in drawback, consequent to the imposition of GST has reduced margins.  We are currently negotiating with our supplier base for passing on GST benefits.
How have factors like Brexit and Trump's presidency impacted the business?
The United Kingdom is one of our major markets and the devaluation of the pound and the economic uncertainty there has affected our business. Trump's presidency has not had any direct impact on our business.
With workwear getting more functional by the day, are men's shirts taking a backseat or are they evolving to keep up with the trends?
Men's shirts as a category will always remain strong.
Which are your major export markets for shirts? Where do you see prospects growing?
Our main markets are Europe, specifically the United Kingdom and Scandinavia, for Laguna India and the United States for Laguna Mauritius and Madagascar. Laguna hopes to continue to grow in the United States, Europe, the Far East and Australia.
What is the annual production capacity of shirts at Laguna's plants in India, Mauritius and Madagascar? What are the challenges faced in each of these countries?
Our annual production capacity in India is 5 million shirts, while that in Mauritius is 1 million and Madagascar is 1 million.
Exports from India to Europe and the United States are not duty free, and this affects cost competitiveness. Mauritius has higher costs and Madagascar has logistics difficulties.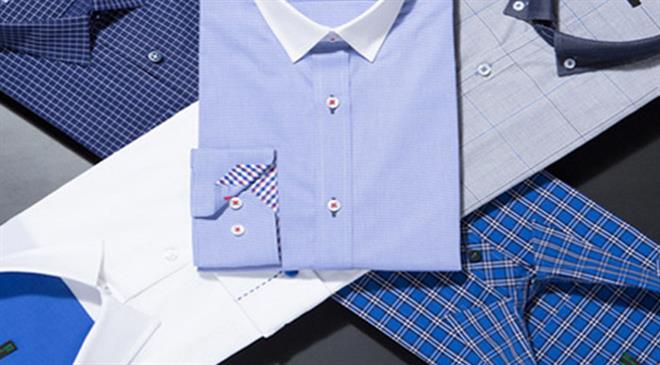 What kind of shirts or manufacturing does each unit specialise in?
All units focus on formal and semiformal shirts. Mauritius and Madagascar units produce post-cure garment dip non-iron shirts as well.
Which major brands do you supply to? What kinds of quality and design standards do you need to maintain for export markets?
Some of the premium brands that we supply to are Polo Ralph Lauren, Thomas Pink, Hackett, Suitsupply, Ike Behar, Calvin Klein and Tommy Hilfiger. Quality and design requirements are extremely high.
Where do you source raw material and accessories from?
Monti owns a mill in India. Laguna tries to source at least half of its fabrics from there. Laguna India sources fabric and accessories mainly from suppliers in India. Laguna Mauritius and Madagascar source mainly from the Far East.
What are your thoughts on the use of artificial intelligence (AI) or the Internet of Things (IoT) in the garmenting industry?
These developments have the potential to completely transform the garmenting industry.
What sustainability measures have been incorporated at Laguna?
All our factories are focused on various sustainability initiatives together with our customers. Laguna uses BCI cotton, recyclable trims. Our factories have programmes to conserve water, electricity and manage waste. Laguna is ISO 26000 compliant and Marks & Spencer, Plan A Eco Factory certified.
Please share details of the last two fiscal years and the expectation for the next two years.
Last two fiscals have been the best years in the history of the company. The next two years are expected to be even better.
What are your future plans? Do you plan to expand your current product offerings?
In future, Laguna plans to set up post-cure non-iron garment dip for manufacturing wrinkle-free garments in India and plans to expand capacities in all locations. In the post-cure process, a garment is manufactured with soft drying and wrinkle-resistant agents along with sharp creases that have a lasting effect.
What new trends in terms of colour, collar, cuffs, sleeves, fabric and other detailing or embellishments are in demand for shirts globally?
Generally shirts are becoming less stiff and formal. Collars and cuffs are becoming smaller and softer. Comfort, using stretch fabric is becoming more important. Knitted shirts are becoming fashionable. Printed shirts are still very popular. Non-iron shirts are becoming more important. In terms of features, piping, contrast fabric and contrast buttons are being included.  Shirts which can be worn, both for formal and leisure are becoming popular. (HO)