How and when did the EcoVero story start? What made you think that you need to go in for a new fibre?
Robert van de Kerkhof: Whenever we are on business trips, we talk to the market. Personally, I talk very little to spinners, but more to brands and retailers, and I ask them: what are your problems, what are your opportunities? The market research that I was talking about gives me opportunities to ask questions. What you asked about younger buyers, I ask them (brands and retailers) the same question: are you targeting the 18-year-old, or the 25-year-old; they are completely different from each other. There are also people who are concerned about using wood. The brands and retailers know and understand the story; they in turn need to convey to their customers. Now, that's the message that we get. It's not the product story that comes with it (i.e. EcoVero), but the guarantee.
How long did it take from the conceptualisation of the product to its launch (in the last week of May 2017)?
Robert van de Kerkhof: Eighteen months.
That's not too long, I guess? Sounds a reasonable timeframe.
Amit Gautam: Actually, it is reasonable. But the biggest element was the traceability part. So, the R&D took much longer (than usual). We revived the entire manufacturing process change. If you look at just that R&D element, it is probably a five-year-project in itself. We had to revive the process, and that is what made it take 18 months. 
Robert van de Kerkhof: Yes, some fundamental R&D work had been done earlier. The concepts then went to the market and came back. Then we wondered: hey, maybe to achieve this, we can do that. And that's how the project got started. There was some information already available (in terms of R&D).
And where was this developed?
Amit Gautam:
At our Austrian facilities. Initially, we will be producing there, and then gradually move on. Early next year, we will start offering the product from China.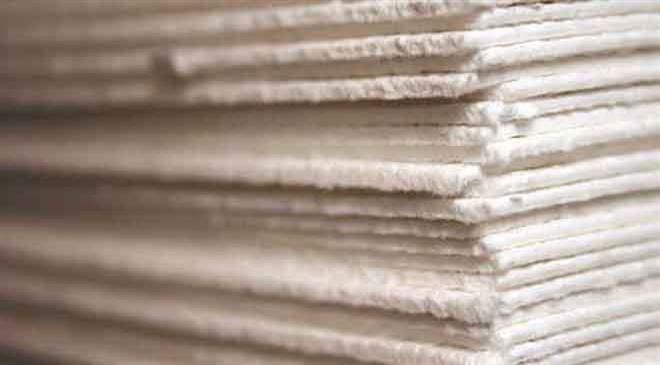 How are you positioning all your different (fibre) products? You have Tencel, Modal, Refibra, and now EcoVero. Won't they compete with each other?
Amit Gautam: But those are all different products, right? 
Robert van de Kerkhof: If you are in the industry, would all those be the same for you? 
Amit Gautam: I will tell you about a discussion we had with a customer today. We were talking to a big US retailer. Viscose is largely going into the ladies segment and into knits-broadly, the dresses and the tank tops. This is a nice fabric for the ladies segment. When you have to upgrade your viscose, since there are lots of challenges, the only option would be EcoVero. The moment you do (that upgrade) with something like Tencel, it becomes a different garment altogether. It's a different drape, and becomes too heavy on the skin. They did multiple tests, and they wanted to do exactly as you said. But it (conversion of viscose to Tencel, for the fabric) didn't work out for them. Tencel is very good for denim and home textiles, and it is very important in certain areas like Pakistan and Bangladesh. It's a question of going after different segments in the market.
So, what prospects do you see in the Indian market?
S Jayaraman: You know how the viscose is being produced here. With sustainability issues catching up and consumers into responsible shopping behaviour, there is a good scope for EcoVero to pick up. Later this year, we will bring this product from Austria to the Indian market. In the coming years, we will roll out in a bigger way.
Coming back to the question of sustainability itself, when was your sustainability policy developed?
Robert van de Kerkhof: The latest sustainability document came out in April this year. We launched three new things in April. One, of course, is the sustainability policy. The second was strategy: where we want to go, and this is how we do it. Where are we today, what are all the facts, and all the things that Amit mentioned about emissions and pollution-all those things are elaborated in details in our sustainability report. The sustainability report addresses everything from procurement to R&D.
What were the thoughts that went into producing this report? Was it made to dovetail with the Sustainable Development Goals (SDGs) of the United Nations?
Robert van de Kerkhof: Yes, absolutely. In fact, that was the basis of what Peter Bartsh (sustainability director at Lenzing) presented at Planet Textiles. From what we talked about earlier, who knows what sustainability is? Everyone has a different opinion. So we had to choose a methodology. We do believe that the 17 points from the UN (i.e. the 17 SDGs) are to be kept in mind. 
So, if you look at the management chapter in the report, you will see we have incorporated all of them (i.e. the SDGs). We took all the elements of sustainability from there, and then started prioritising. Some, of course, were not relevant to Lenzing at all. Then, we started fine-tuning. If you see the chapter on 'materiality analysis', you will see all the factors were ranked right from the environmental impacts to the impacts on stakeholders. These then resulted in the marking of the top priority areas. So, it started from the UN, going through a very detailed process, and then finally saying: this is what we want to do. And to be able to publish this document, everything had to be audited as well. 
For how long did you work on it?
Robert van de Kerkhof: A year. Peter has his own sustainability team, with a core group of six around him. Then he needs to work with the others-the report includes human resources (HR), operational excellence, etc. He orchestrated all the efforts. The sustainability team was formed in October 2014. That year, after becoming a board member, I asked: why does Lenzing not have a sustainability strategy and a sustainability team. After a few months, I started the team and inducted Peter, and then we started working on the methodology. Once the methodology was finalised, it still took the team 18 months to put it all together.
Therefore, do you expect some kind of chain reaction, or chain demand, so to speak?
Amit Gautam: Yes, this would have an impact on the ecosystem. When a garmenter is making something for export, he might want an Indian retailer to drive it in the local market. But to begin with, far more will happen with European retailers sourcing from India, Bangladesh or China, than an Indian retailer here asking for EcoVero. And a lot would depend on Jay (Jayaraman) driving the local market and building the demand in the domestic market. 
S Jayaraman: India is a huge cotton-consuming market. Viscose is now 10 per cent of all cellulosic fibres. We consume some 6 million tonnes of such fibres, with only a tenth of that being viscose. So, overall there is a huge possibility for wood-based cellulose to grow. And with the middle-class segment growing too, these are going to be very exciting times for us.
How expensive is this product (EcoVero) going to be? Can you give a price comparison?
Amit Gautam: We don't want to talk about the price point right now. But yes, it is a specialty product; it is a premium product. What we are sure is that we are not going to link EcoVero to the China Chemical Fibre (CCF) market (which drives the entire viscose market prices). The second thing is all the prices of viscose are weekly or monthly. If you are a buyer in India, you will look at the CCF index and try to negotiate based on that. So, we will do quarterly pricing and conduct direct negotiations with the customers.