Innovation is key to customer satisfaction
Liberty Shoes, one of India's biggest footwear brands, produces more than 50,000 pairs of footwear a day covering virtually every age group and income category. Products are marketed across the globe through 150 distributors, 400 exclusive showrooms and over 6000 multi-brand outlets, and sold in thousands every day in more than 25 countries. Anupam Bansal, Director (Retail) shares his views about the footwear sector.
What is the global market size for footwear? What is India's share in the global footwear business?
The global footwear market is a multi- billion dollar industry. Footwear comprises women's footwear, men's footwear and kids' footwear. The size of the footwear industry was $103,222 million in 2019 and is expected to show an annual growth rate (CAGR 2019-23) of 8.5 per cent, resulting in a market volume of $143,101 million by 2023. After China, India is the second largest global producer of footwear, accounting around 13 per cent of global footwear production of 16 billion pairs. Around 2,065 million pairs of different categories of footwear is produced by India annually.
What factors have shaped the growth of the footwear segment?
The footwear industry comprises shoes, sneakers, luxury footwear and athletic footwear among others. One of the major factors that has shaped the growth of this segment is the rising demand for trendy yet comfortable footwear among all age groups. Products such as leather shoes, stilettos for women, etc that are launched under exclusive designer labels attract consumers widely. The increasing number of fashion weeks, exhibitions and trade fairs boost designers into launching new products or collections in order to meet consumer demand.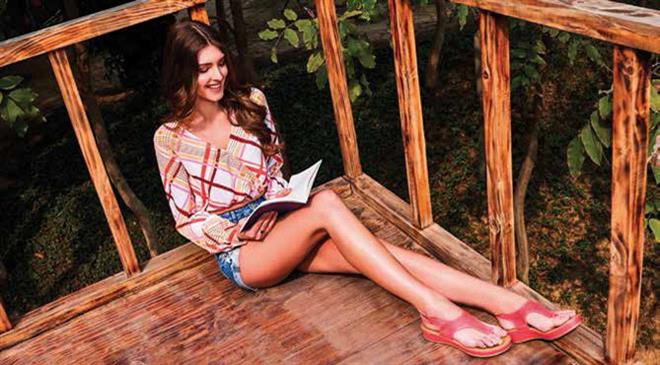 What are your thoughts on GST for the footwear sector?
Indian footwear industry is emerging into one of the most demanded shopping category. This sector holds a great potential for growth but footwear is not a luxury item and therefore the percentage should come down to 12 per cent from 18 per cent which will be beneficial for the consumers and industry as a whole as footwear forms the part of the basic necessity of the economy.
What has the growth story at Liberty been like? What is the retail presence of your brand?
The story of Liberty has been like a rollercoaster ride. The company saw its own set of ups and downs and sailed through all of it. Established in 1954, the company produces 50,000 pairs of footwear a day through its six manufacturing units, sold through 6,000 multi-brand outlets and has a presence in 25 countries, with 50 showrooms outside India. As our brand is known for its trendy and comfortable design, people from all the cities and towns love to wear our footwear. Currently, Liberty has 500 outlets across India, most of which are in the Hindi-speaking belt, primarily in the states of Uttar Pradesh, Bihar and Jharkhand. The target is to reach a turnover of around ₹1,000 crore by 2022. Liberty will be opening about 100 stores for tier-II, III and IV towns every year and strengthening the distribution for a wider reach in multi-brand stores.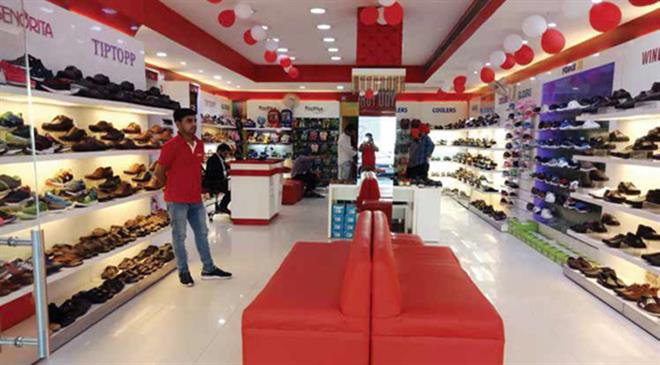 How many collections are available at your stores? Which are the best-selling styles?
Liberty has 522 for women, 890 men, and 154 kids. All products are in trend as they are super comfortable. We have an undisputed platform of comfort, which our brand is known for. Our target audience comprises men, women and kids of all age groups. We are a complete family footwear company.
How is the sale of your products online versus offline?
Our online sales are very encouraging, so are offline. We have been able to cater to a youthful and fashion-conscious customer base. Our marketing team aggressively runs online and offline campaigns that have yielded good results along with the emotional connectivity from customers.