Our anti-microbial uniforms more like tools than a commodity
LifeThreads LLC is a life sciences company focused on infection control and management in clinical healthcare settings by targeting soft surface contact points.  The company manufactures and distributes professional medical apparel, patient garments, linens and related items treated with an Environmental Protection Agency (EPA)-registered anti-microbial active ingredient that protects the fabric surface from harmful pathogens. Advanced fabrications in healthcare are being developed every day to improve lives of end-users, says company president Tyler Mutz in an interview with Fibre2Fashion.
What is the global market for healthcare textiles? What is the growth rate of the industry?
We see that the healthcare scrub uniform market in the United States is around $8-10 billion.  When it comes to healthcare textiles in general, the scrub uniform number can be closer to $50 billion. I believe the growth rate is mainly due to global awareness of advanced textiles in all areas.  More importantly, there hasn't been a real focus on brand identity until recently, which we are capitalising on.
Which are your major markets for healthcare apparel?
We see our product lines being the future of textiles in the healthcare apparel industry and so we have focused on two major markets: retail (e-commerce/brick & mortar) and institutional. We believe we can make an impact in the market more beneficially by bridging the gap between retail and healthcare intuitions.  We have some amazing retail partners that handle the day-to-day end-user experience much better than we can, which gives us the edge in developing and delivering a superior anti-microbial, fluid barrier uniform.
What kind of fabrics and technology do you use?
Our current collections are polyester/cotton, cotton/polyester/spandex and polyester/rayon/spandex.  All of our fabrics have been used in the past or are currently being used by other big manufacturers. Where we differ in the market is our advanced use of these traditional textiles by taking the manufacturing process two steps further by impregnating the fabric with our anti-microbial agent zinc pyrithione, and adding a fluid barrier protector to the garment. In the fourth quarter of 2018, we will introduce a new collection that we are very excited for, which will also bear the same attributes.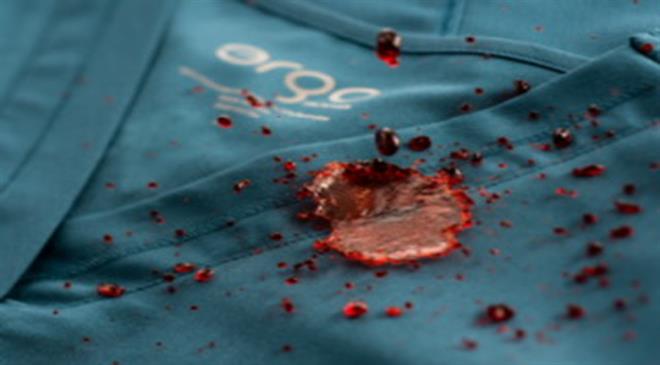 What is the annual production capacity at your units?
The annual production of our units is 26 million yards of fabric.
What are the main growth drivers in the healthcare textile industry?
An aging population will demand more attention and care than before. Secondly, advanced fabrications are being developed every day that are improving the lives of end-users around the world. Our anti-microbial uniforms are now becoming tools more than a commodity in our opinion.
What is the latest trend in the surgical apparel industry?
We believe our anti-microbial and fluid barrier scrub uniforms are at the forefront of the latest trend in surgical apparel.  In clinical healthcare settings, we see now anti-microbial use in curtains, handrails, tabletops, IV poles and door knobs. We believe that anti-microbial uniforms are not just a trend, these will soon be the standard, and we are positioning ourselves as the leader in this field.
What is the USP of your products?
Our unique selling point is quite simple. We believe we have the most advanced healthcare scrub uniform in the world. With the combination of our fabrics and technology, I don't think anyone compares in terms of value.