Provide clean workwear to more than 3 lakh people daily
Established in 2007,
Lindstrom India
is the only organised rental workwear services company in India which is a subsidiary of the 170-year-old Finnish business group Lindstrom Oy. The company serves customers across India through 11 business units – Visakhapatnam being the latest.
Fibre2fashion
speaks to
Jayant Roy
, Managing Director, Lindstrom Services India, about the basic differences of the Indian market from rest of the world in terms of
workwear requirements
and how the company is leveraging on the same.
You are one of the pioneers of workwear rental services in India. How has been the journey so far since you established base in 2007?
Lindstrom continues to remain the only organised
rental workwear service company in India,
employing more than 700 people across the country. Today, we provide clean workwear to more than 300,000 people on a daily basis with more than 1.9 million garments in circulation in India catering to more than 2000 customers across different industry segments. Starting our operations from Chennai in 2007, Lindstrom India today has service centers in 11 cities including Chennai, Mumbai, Delhi, Hyderabad, Kolkata, Bengaluru, Panchkula, Vadodara, Vizag, Tinsukia and Pune.
How is the Indian market different from the rest of the world? What are the specific demands of this market?
Unlike developed countries, in a country like India, workwear rental services are a relatively new concept introduced by us about 10 years back. Most of the companies in India have been depending on their own in-house capability for meeting the various requirements of workwear for their employees. But now, with the emergence of Lindstrom, the entire 360-degree need of an organisation is being taken care of, thereby freeing a good chunk of efforts and resources, which the organisation can use in its core business.
Customers are looking for a holistic and quality solution that will support them to take care of non-core activities like workwear management; this will allow them to focus on their core business. Moreover, they do not want to invest heavily in buying workwear and save significantly in terms of resources.
They see Lindstrom as a one-point solution for ensuring hygiene of garments in the most professional way.
What is the sourcing strategy at Lindstrom India?
Lindstrom sources it garments from selected local manufacturing companies. Initially, Lindstrom, which was importing most of the fabric requirement (for garment manufacturing) from China and other South East Asian countries, is now sourcing almost 95 per cent of the requirement locally from its vendor network in India.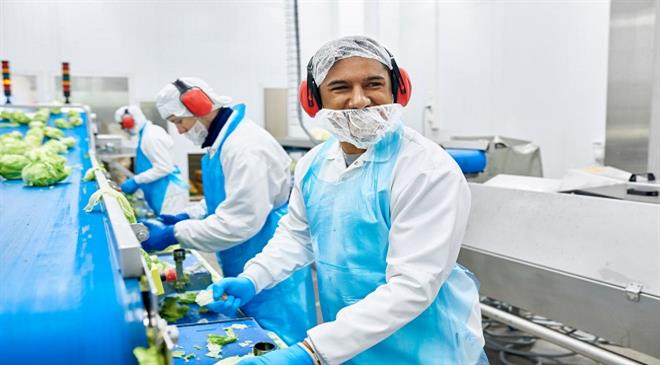 Do you have your manufacturing base in India? If so, where is it located?
Lindstrom has its own 'Production on Demand' manufacturing unit in Mumbai wherein a part of its requirements is made in addition to working with some dedicated partners for our overall garment requirements. Lindstrom India has also set up a dedicated R&D/design team, which works closely with its customers to meet their specific needs.
How do the workwear needs change from industry to industry? Please elaborate.
In pharmaceutical and food processing among others, the primary requirement is hygiene and cleanliness, while, in the case of automobile and other such engineering manufacturing activities, the main issue is safety. In pharmaceutical industry (for certain activities like production of vaccines & other drugs) and electronics (while making semi-conductors and microprocessors), a certain type of workwear is needed, which should not only be free of all foreign particles but also be completely passive enough for not influencing/impacting the activities carried out by the employees wearing them.
How does Lindstrom operate? What are the steps involved?
Lindstrom carries out a detailed analysis of the customer's workwear requirements and thereafter undertakes designing and manufacturing of the garments, followed by its distribution, collection, maintenance stocking and finally disposal of the garments on completion of the life cycle. It collects the soiled garments from the site/shop floor and provides the workers with clean and well-laundered garments on a regular basis. As a service provider it not only offers all these services, but also invests heavily in the designing and manufacturing of these garments. The company charges a certain fee as rental which varies from industry to industry, depending upon their requirements.
How do you dispose-off the garments on completion of their life cycle? Is there any kind of recycling involved?
Environmental issues are a hot topic and we at Lindström are constantly looking for alternatives to more efficient use of textiles and recycling innovations for the worn-out garments. Our target is to recycle 100 per cent of textile generated by 2025 and in India, we are well and truly on our path to achieve this milestone way before that.
Our business model is based on a circular economy and we have strong expertise in rental workwear service. This competence over rental textiles is now further expanded to some other product sectors, like in shopping bags. Reducing usage of plastics bags is a great example of an environmental action that resonates with the larger audience and is an intriguing opportunity for our current customers. Currently, the market options are either a plastic bag, paper bag or fabric bag – all of which the end-user will buy and either throw or store away thus reducing the product life cycle or creating waste. We have recently launched our returnable shopping bags which is a durable, environmentally friendly solution.
Has the 'Make in India' policy played any role in the style of your doing business in India?
Lindstrom is supporting the
'Make-in-India'
initiative of the government of India in many ways. Besides ensuring that we source and manufacture all our products locally in India, we are also helping most of our customers, especially in the food and pharma sectors, to adopt best manufacturing practices with our service offerings. Besides enabling them to focus on their key operations and bringing convenience, we help them meet key hygiene and safety requirements and also help bring in best practices in operating standards from the developed countries making it easier for our clients to pass the stringent global audit requirements and helping them improve their export portfolio.