Retailing in India is witnessing a revolution of sorts
In 1999, Ravi Modi created a family business that re-invented the men's indutva or ethnicwear category with Manyavar. The brand is a one stop store for men and grooms' for weddingwear and casualwear, and owns over 450 stores including 60 flagship and 12 international stores across 173 cities in India, the US, Bangladesh, Nepal and the UAE. In 2016, the company launched Mohey-an indutva label for women's ocassionwear. Managing director Ravi Modi chats about the growing market for indutvas and the influence of social media in driving trends.
What are your views on the indutva or ethnicwear market in India for both men and women? What factors have shaped the growth of this segment? What is the projected growth for the next two years?
The indutva market has witnessed tremendous success. Changing lifestyles of consumers with increasing fashion awareness and rapid urbanisation, all have led to an incremental growth of the segment over the past few years. There's a significant rise in demand for indutvas, both for men and women. There used to be a time when seasonality-based buying behaviour was a thing. Now, people have very specific needs. It is no longer limited to festivals and occasions. The segment has created a larger space at workplace and in casualwear too. Constant updating and huge volumes of fashion discourses online have ensured that they are always on top of their fashion game. Major trends are now completely driven via social media where consumers are readily absorbing them and going back for validation.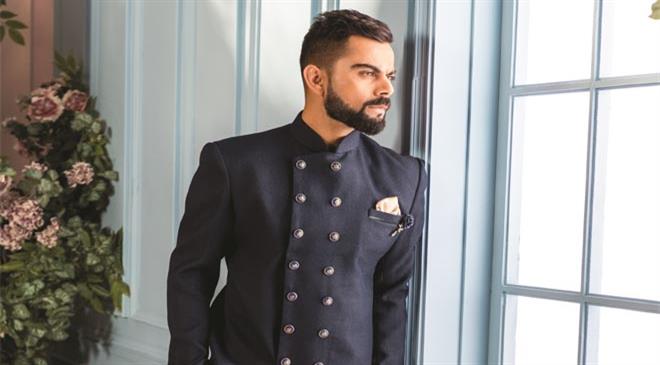 What have been the top three lessons that the Indian brand market has taught you, and how have they shaped your growth from a small beginning in Kolkata?
We started off with just ?10,000 as capital-what seemed like a dream back then has turned into a reality. Almost a decade back, men's indutva market was yet to be explored and we thought it would be a great idea to expand the segment further and to fill the void in this segment. Retailing as a sector is witnessing a revolution of sorts in India. It is the second largest untapped market after China. With so many opportunities to foray into the indutva market, we wanted to transform indutvas for men into a signature statement. We feel immensely proud to be a catalyst in this segment and to be synonymous to weddingwear.
What is the retail presence of Manyavar? How many EBOs, MBOs, and franchisee stores are there? What is the target for the next two years?
We have opened more than 500 stores till date and have a strong presence across 202 cities in three countries. Our penetration beyond the metros too is really strong in tier-II and III cities.
Which are your major markets in India and abroad? Do you plan to expand outside India?
We have a wide presence across the entire country; hence we do not have any priority markets. Every city and town has its own fashion definition and patterns. We aim to provide indutva solutions in every region that we are present in. We have also been extending our footprint internationally in an effort to cater to the needs of the Indian diaspora abroad. We currently have five international stores in the US and UAE and are planning to expand further by tapping a larger area of international markets.