What is the lead time needed to manufacture 1000 pieces?
The stitching production rate varies from 1 per hour or 10 per day for a medium complexity kurta to a 25 pants/day per machine. The lead time for a fresh order from fabric to stitching to despatch for 1000 pieces would be about 30 to 45 days.
Which are your major markets in India and abroad?
We are presently only in the private label space, supplying to the Indian chains. We are now exploring with masks to go overseas and have started our sampling and discussions. We expect to start working in the overseas market from FY 2021. We have been working on building our own brand.
From an indutva or ethnicwear producer, what prompted you to foray into masks?
The first step to masks was for the safety of our own staff, and therefore we made the masks in the second week of March when the Covid spread increased in Mumbai. When lockdown was announced, there were karigars who were stuck in Mumbai, and there was a demand for masks. We started to produce as a social cause and generate work and some income for the karigars stuck in the city. 
When we found the IIT Bombay technology and were able to get the license, and we realised that the garment business is not likely to pick up for another 4 to 5 months, we decided to start making masks.
How did the collaboration with IIT Mumbai happen?
As we started distributing masks and selling the cloth masks, Priyanka and Pradeep (her husband) were researching and watching the news about the IIT technology. We wrote to them and we got a response,  and then moved into a license agreement. The advantage was that Rhino Machines - our partner in Meemansa was at Anand and they opened up partially by April end, which allowed us to set up the processing facility with Rhino's R&D team led by Rajnikant Paghadar, get the sampling and testing done within 3 weeks. We also had our stitching unit and local karigars for producing, which helped us firm up the collaboration.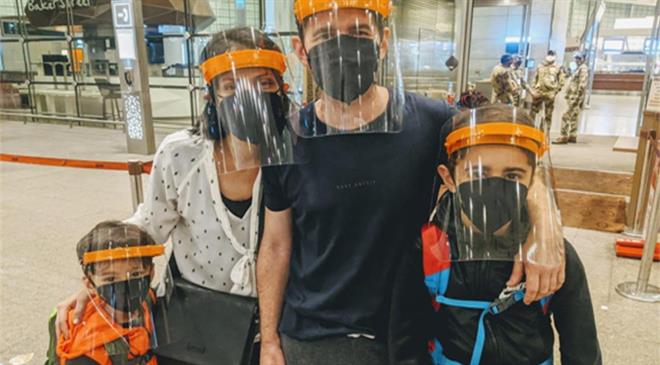 What is Duraprot technology all about? How do masks using this technology compare with other scientific masks which are available in the market?
Duraprot technology makes a cotton fabric self-disinfecting and being able to deactivate the SaRs-CoV2 virus and bacteria >99.99 per cent. This was tested in Intertek Laboratory at Mumbai (amidst the lockdown chaos). The other masks were only filtering but not deactivating the virus. The Duraprot Plus technology was tested in July 2020 and patented in September 2020, and the license was upgraded. The Duraprot Plus brought in the hydrophobic layer on top, which made the mask better than the N95. Duraprot Plus tests give >98 per cent filtration, splash resistance up to 140 mm hg, filters the virus < 1 PFU/ml - 3 basic properties of N95. It then exceeds the N95 as it also deactivates the virus and bacteria, is washable and has a 200 to 400 hours usage efficacy. All the tests done have been tabulated and shared in public domain. 
The advantage of being a cotton fabric means it is bio-degradable, which in terms of sustainability is one of the biggest plus points. For a surgical mask which weighs 20 gm, and lasts 8 hours, every 100 days, 1 Duraprot mask is saving about 2kg of waste. This USP of being a cotton mask and being able to match or exceed the specifications available in the same category is the key differentiator.
Is masks now a major part of your revenue amidst the pandemic? What happened to the other garments you were producing for brands?
The masks have been a part of our revenue, but not major yet. We restarted our garments manufacturing though at one third the capacity from August, and continue our production of garments. We do project the masks business exceeding garments by June 2021, as we expand the business locally and globally.
What channels have you developed to sell your masks and other products?
We have been going through the B2C model - direct sales to customers, as the product is disruptive, more initial cost (even if the overall cost is much lower) and is going through a validation process. We are in discussions with a few large business houses, distribution partners to add our B2B channels. We are selling directly from our website, Amazon, Flipkart and also a very cute app Digital Dukaan from India through our own personal networks and media handles.
What steps are you taking for brand building?
We have engaged two reputed branding agencies and  have also been using our social media handles managed directly by Manish Kothari, with feedback and posts about the market.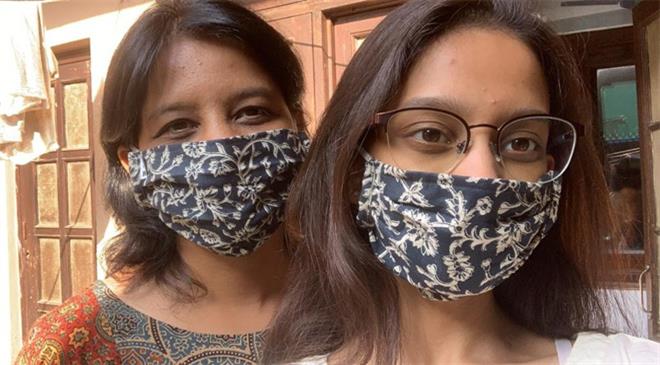 What are the future plans for the company? Any future collaborations in pipeline?
We are completing our ISO 9001:2015 certification, followed by ISO 13485 (for masks) and then C E Marking. We have already registered the masks as a medical device on Indian CDSCO (Central Drug Standards Control Organisation). With our QMS in place, we shall be able to set up global sales directly or through partners in these regions. 
Our plans are dual - one in the masks which will be used for medical as well as industrial use, build our new quality facility at Anand, set up a comprehensive training digital platform to onboard NGOs in different parts of the country and be ready to absorb demand, be open to work with larger established players and partner them in this product line. (PC)