'Project masks' business set to exceed garments by June '21
Next time you shop womenswear at Lifestyle, Aditya Birla Pantaloons, Big Bazaar and the like, chances are it would have been cut and stitched by a woman-strong team at Meemansa's Mumbai or Anand manufacturing units. Engaged in the manufacturing, trading and outsourcing of ready-made garments, apparels and accessories, the lockdowns triggered by the ongoing pandemic saw them diversify into face masks and plans are now afoot to launch their own products and even step into exports by January 2021. In an interview with Paulami Chatterjee, Manish Kothari, one of the founders, talks about the mask business, the company's continuous support towards various social initiatives and women-centric self-help groups.
How and when did Meemansa happen? What is the seed money with which it was started?
Meemansa started in December 2014 informally over a discussion between Manish Kothari and Priyanka Bapna. The seed money came in from the owners of Rhino Machines - Manish Kothari and Rashmi Kothari as majority partners, while Bapna took over the role of advisor-founder member.
How did the company grow eventually?
Meemansa inherited the legacy of business from Priyanka Bapna's previous business - working with business houses such as Westside, Lifestyle, Pantaloons, Max, Big Bazaar, Shoppers Stop and such other brands.
How big is the team of Meemansa today? What are the benefits of being a women rich team?
Meemansa has grown from a seed team of 5 persons - most of them continuing from their previous organisation of Priyanka Bapna and gone up  to about 80 persons. Today it has added the stitching and manufacturing team and is about 100 persons in total, and may increase further as it starts in-house manufacturing. The key members at the top of the organisation starting from the owner - Rashmi, advisor - Priyanka, merchandisers, sales, accounting are women. Their understanding of garments and fabric, and high levels of empathy and commitment are very important for this product line.
Which are the various women-centric self-help groups which are employed by Meemansa for their core product upcycling? Where are these groups located?
In 2017, Priyanka brought the thought of consuming the excess fabric and look at upcycling, which was experimented with Nivedita of Animedh Trust - Mumbai, and the project took good shape as it provided employment to underprivileged women. This experience of 1 year, led to make things more organised and we brought in GAP and Priyanka connected with iPartner to build relationships with NGOs through the groups, and few directly. The relationships were established directly with Self Help Groups (SHGs) under MoUs or informal agreements, and the location varied from Gulbarga - Karnataka, Tonk, Chittor, Udaipur - Rajasthan, Khajuraho - MP, Mumbai, Aurangabad & Nagpur - Maharashtra, Delhi and there is a proposal to work with 14 ACC Cement centres (CSR initiative by the corporate) in partnership with Head Held High (NGO)  across India.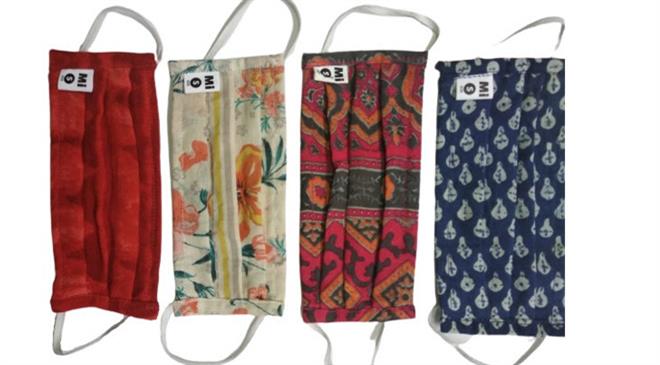 Approximately how many women do you provide employment to?
Each SHG would be about 10-15 women, and we have so far been connected with 10 such NGOs. We have touched the lives of about 100-150 women through the NGO network, and also employ about 25-30 women directly. We are now looking to employ another 50-100 women in Anand at our own manufacturing unit.
How is the supply chain being worked out? Where do you source the raw materials from?
The key raw material is fabric which is sourced from suppliers in South India, Bhiwandi, Surat and such sources in bulk, dyed and printed at their end or in Bhiwandi / Mumbai as per our designs. The manufacturing or job work has been an outsourced model and at peak we engage about 500 stitching machines across 10 to 15 job workers. The fabric suppliers and job workers are the two important elements of our input supply chain.
Where does the production of garments take place? Do you have your own manufacturing facility or is the production outsourced to third-parties?
The manufacturing has been majorly outsourced. We began in Mumbai, worked in Jaipur, Ahmedabad and Vadodara. In Mumbai we partnered one of our job workers to set up our own manufacturing. During Covid this facility in Mumbai had to be closed down due to lack of manpower. Now since December 2019 we have started our own manufacturing at Anand with our host partner Rhino Machines Pvt Ltd.
What is the production capacity of the units?
The capacity of our Anand unit is about 50 stitching machines and we plan to scale up to 200 stitching machines. Each machine produces about 10 to 12 garments/day/person. Normally the setups with whom we work have been between 10 to 50 machines and run by individuals with skilled karigars for stitching.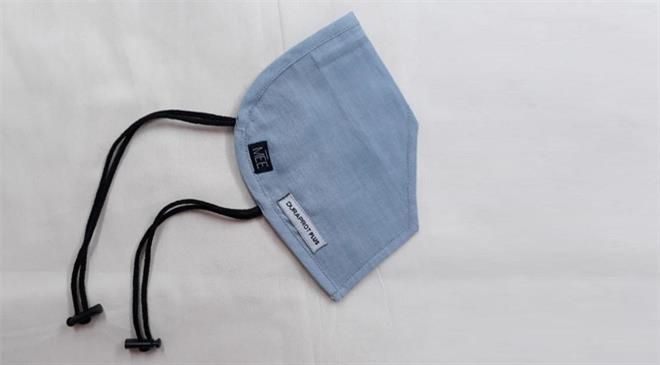 What are the top 5 requirements - beyond the givens of quality, time etc -to be able to sell to big stores?
The in-house design ability (our key USP), awareness of textile and design, cost competitiveness, OHSAS (SEDEX) Compliance, ISO 9001 - Quality Management Systems and own manufacturing facility are important.
What are the disadvantages of selling to these stores?
The volumes are high, but margins are wafer thin, the cost of failure is high. The cycles are very short and the final delivery pressures are high. Too high dependence on a single store or group is a big risk in business.
You are catering to some of the best stores in the country. Any plans to launch your own brand in the market?
We have been working on building our own brand. We started a year ago with upcycled products, and during Covid, the mask business allowed us to experiment with our own brand and move from B2B model to B2C - our first such venture, and it has given us confidence to launch our own product lines from January 1, 2021, which are as follows:
1. Womenswear- kaftans, kurtas, kurtis 
2. Menswear - shorts, kurtas
3. Unisex shirts and shorts
4. Bags, upholstery & such accessories