Handmade know-hows are quite hot
Launched in 2015, Avantex Paris is a tradeshow dedicated to high-tech and fashion offering innovative products and services of the industry, from advanced materials to augmented retail. Avantex assembles high-tech companies, fashion designers and directors around innovative textiles. Fibre2Fashion spoke to President Michael Scherpe before Avantex Paris, that was held from February 11-14, about the innovative fabrics, materials, components, products and services at the show's eighth edition.
This is the 8th edition of Avantex Paris. How has the show evolved over the years?
Avantex Paris is evolving very well. As you must know, this trade fair was launched because we felt the consumers wishes' for reconciling their wardrobe with the changing society in which they live. The fair is a kind of laboratory on the future of fashion and in that sense the visitors can find many trails for their projects. This prospective angle of the fair is a driving force that led to the setting up of a strong network of fashion leaders, researchers, designers and industrials. Of course, the fabric or materials offered is still the core of the fair. The Indian firm, Reliance, will be showcasing an array of its woven materials for sportswear made in recycled GRS polyester, for example.
What was the main theme for Avantex Paris 2019 February edition?
There is never one theme but several. For the February edition we are pleased to welcome back Avanprint, a space dedicated to digital printing with Italian company MS Printing. 3D printing and design, reducing waste and new perspectives on sustainable textile should be the main focuses.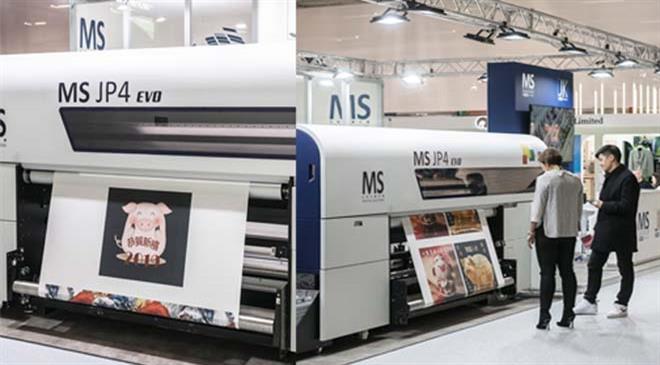 What is the USP of shows under Messe Frankfurt France? How are they different from the other Messe textile shows?
Messe Frankfurt France is aiming to make the actors of the worldwide textile/clothing/leather and more meet. Our fairs are made with the Messe Frankfurt's know-how and the group is organising more than 100 fairs per year. Our fairs are held in Paris-they have this extra fashion flavour that you can't find anywhere else in the world. Our asset remains in the selection of our exhibitors. It is the largest sourcing range of companies specially adapted to fit the international export trade. We also have a genuine hallmark: our varied programme of conferences (that follows the news of the relevant sectors) and catwalks (enlightening the offer of our fairs).
Which countries have strong representation at Avantex Paris?
China has always had a strong presence because this is how the global fashion world is operating, but India, Pakistan, Hong Kong, Taiwan, Thailand, Indonesia, South Korea, the Netherlands and Portugal are regulars. This edition, Turkey is strengthening its offer with nearly 100 companies. Ethiopia and Cambodia-usually quite rare-are participating this time. Ghana should be here for the first time.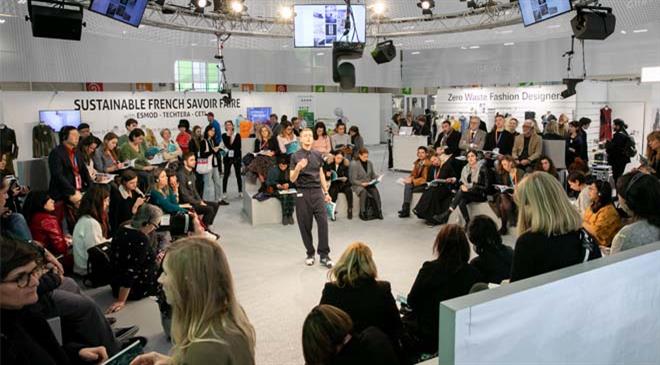 What new disruptions and innovations were discussed at Avantex and Avant Print?
New processes that bring more sustainability and less waste are major themes for innovation. New ways to make new materials as well. Pure technology is less on the frontline as companies need more time for new development. Let's not forget that the time for coming up with ideas and the time needed to make them a reality is not the same. But technology is strong in the digital printing sector and more focused on real customisation. The Taiwanese weavers at Avantex have a very interesting concept. Their researches combine technology and sustainability, which is quite a challenge.