Which are the most popular and revenue generating shows under The Fairyland for Fashion?
There is not one in particular. Our shows are made and organised for a specific market. Each fair focuses on the expectations and needs of their own market.
What top three market trends you see in apparel, apparel sourcing, innovative materials, and denim?
1.
More sustainability and more traceability.
2.
Service is a sought-after value addition. This is the reason we dedicated our service sector to all the fairs of Fairyland for Fashion.
3.
Distinctiveness. Collections needs to have something special, even if it is not much. That's why we settled the handmade trail throughout the fairs. Handmade know-hows are quite hot now, because as little as they can be used, they bring sense to an outfit.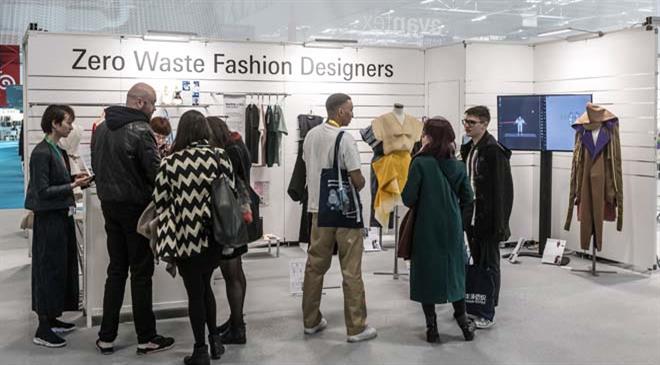 Where is the application of smart fabrics increasing?
I think in the audio-visual market. Clothes that will be able to manage your smartphone as the Jacquard programme of Google with Levi's, or be able to show what's on your screen, as a map for example. Fabrics including lights and 3D design are becoming common on catwalks.
Besides China, which are the major apparel sourcing destinations for French buyers?
According to the IFM Observatory for textiles: Europe, Pakistan, Turkey, India. For clothes: Bangladesh, Italy, Turkey, India, Maghreb, Vietnam and Cambodia. According to CNC (National Centre of Leather): For shoes: Italy, Vietnam, Portugal, Indonesia. For leather goods: Italy, Spain, Vietnam, India.
What were the top innovative fabrics and sustainable products displayed at Avantex Paris?
For all the fairs, Messe Frankfurt avoids putting any statement on the collection of our exhibitors. They are selected, of course, and innovation and sustainability are often represented. Most companies are coming up with recent developments and researches-quite difficult to know in advance what they will effectively show. Our teams and the visitors discover them at the fairs. However, you can download from our website a Sustainable Sourcing Itinerary with all the exhibitors.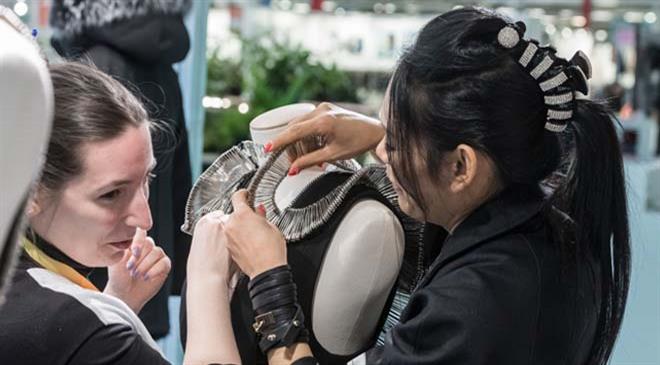 How has virtual technology impacted the trade show business?
Nothing will replace a face-to-face meeting or seeing and touching samples. But we are developing our social media to give quicker and reliable information.
Which markets are the most accepting of latest technological innovations?
I think that all the markets are working on technical innovations. For example, a co-design with consumer affects the entire chain from the fabrics to the delivery without forgetting manufacturing.
What was the number of exhibitors and visitors at the show?
There were 1,200 exhibitors.
What percentage of apparel and fabrics displayed at Avantex are sustainable and ethically produced?
We encourage sustainability and ethical products. But once again, we don't have precise statistics before the fair. We discover them during the events, like the visitors do. (HO)