Which are your best-selling products for menswear and womenswear?
Menswear: Aero Dress Shirt & Apollo 3 Dress Shirt
Womenswear: Easier Than Silk Shirt & 3D Print-Knit Sweater Dress
Which are the major markets for MoS?
Most of our customer base is in major urban areas-like Boston, Chicago and New York.  We've also sold quite well internationally, so we're excited to serve the global market.
You have used phase changing materials, 3D knitting, ground coffee to design your products. What will/are you working on next?
Right now, our big focus is on our Mercury intelligent heated jacket-while we have the design and prototype, we have not yet rolled it out at scale. We're also working very closely with the manufacturer of our in-store 3D print-knitter, Shima Sheiki, to hack the machine for new use cases.
How long do effects of the performance of your products last? How much wear & tear and laundering can they sustain?
The effects last as long as the lifetime of the garment. For example, we've noticed a lot of other brands' 'wrinkle-free' garments start to wrinkle the more you wash them. Our products stay free of wrinkles, no matter how many times you throw them in the washer - since the functionality is built into the garment at a fibre and fabric level, rather than post-production treatments.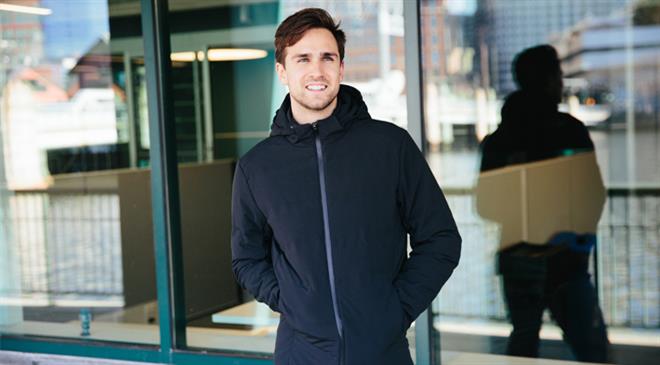 What parameters do you look for while designing a product?
We design our products to be both functional and stylish-think four-way stretch, moisture-wicking, odour-repelling-arming our customers with the proper attire for the modern 16-hour workday. That way, they can jump from the plane to the boardroom to happy hour, all while looking and feeling fresh.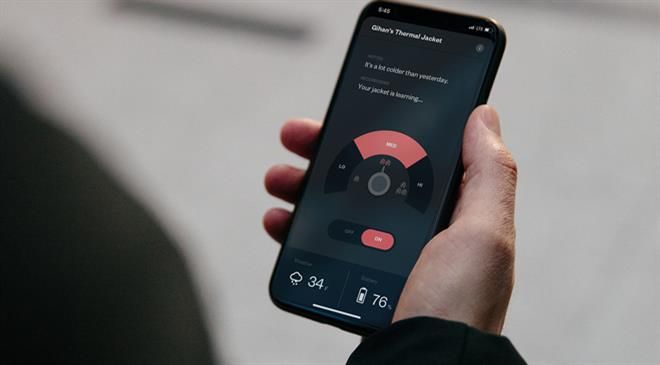 Where from do you source fabrics and manufacture your products?
We source from all over. We're far more concerned about "who" than "where."  Specifically, we look for partners that excel in these three areas:
Ethics: is this somewhere we would send our family to work? 
Capabilities: more of a mindset than a skillset, will this partner grow with us? 
Service: we always favour relationships over transactions; does the partner as well? 
Do you plan to open stores beyond the US? What are the future plans at MoS?
Although our consumer base does extend outside of the US, we have no immediate plans to open a store outside of the US. We approach growing our brick-and-mortar presence in the same way we treat the development of our products-continuously improving what we already have. With new locations, we experiment by signing short-term leases in key markets. Then, we double-down on the locations that we find to be most impactful. While some brands are keen on growing their brick-and-mortar footprint as fast as they can, we prefer to invest more in the stores that are already open, and providing engaging and informative customer experiences-like we've done with our in-store 3D print-knit machine and thermal mirror. (HO)