Tell us about the showcases and technologies at Keyhouse in September 2018.
The focal themes at Keyhouse include:  
NextTex Innovations Showcase by Sourcebook x Munich Fabric Start presents companies and innovators from the fields of circular systems, advanced manufacturing, biotech material, textile interfaces;
FashNerd provides a virtual insight into tomorrow's wardrobes with exclusive, consumer-ready fashion tech products and brings smart products up close and personal;
Presentation of the HighTex Award, the innovation award of Munich Fabric Start, in recognition of extraordinary product and process solutions;
ReSource as a new, overriding sustainability concept interprets sustainability all new and in a holistic way in a dedicated area at MOC.  
Apart from all the above mentioned a packed line-up of trend seminars, panel discussions and workshops featuring VIP speakers.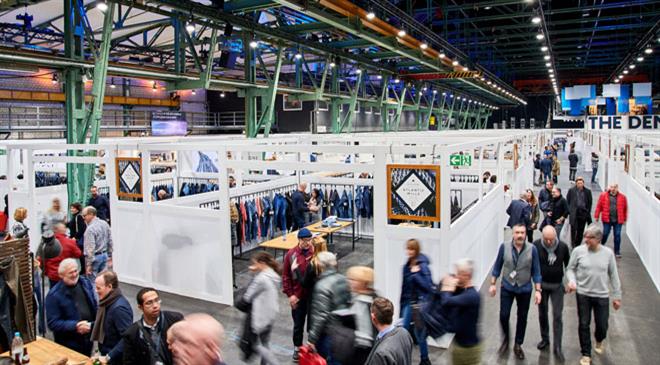 What will the seminars be focusing on at the fair?
Exciting panel discussions, forums and lectures will inform visitors about market-relevant themes in the textile and fashion industry. A highlight here is sure to be the exclusive trend seminar of style icon and forecaster, Li Edelkoort, held on Wednesday, 5 September 2018 from 10 to 12 am in the Atrium 1 in Hall 1 of the MOC.  Her theme: Enlightenment A/W 19/20 //Colours S/S 2020 // Activewear S/S 2020. New unpublished revelations on colours and activewear for 2020.  Furthermore, we are delighted to be welcoming back David Shaw, publisher and CEO at View Publications. In his inimitable and inspiring way, he will be talking about future lifestyle themes significantly impacting and/or changing the sector.
What are your thoughts on circular economy and blockchain? Will there be any talks or programmes on these topics at the fair?
As a trade fair organiser, we watch market developments very closely. We are convinced that due to the growing interlock between markets, and increasing impact of digitalisation, the complex demonstration of reliable sourcing management is more important than ever. For this, we offer a professional and high-quality forum. This means selected companies from Central and Eastern Europe will present their current products and services revolving around manufacturing sourcing. The line-up of services here not only includes cut-make-trim (CMT) solutions but also high-end production. Furthermore, services like A-Z process solutions including sourcing processes are offered.  
Complementing this, Tuesday, September 4, will see the holding of the 2nd 'patterns X.0' conference. For an entire day international fashion insiders and protagonists from already digitalised sectors will be discussing strategic heights and operative relevance in terms of the following aspects: What might this revolution look like? What will be possible that is still inconceivable today? How can companies and brands adapt to the permanent revolution? To be able to open up a really new perspective for the future of fashion - in a blend of lectures and interactive workshop formats. (HO)