Transparency, responsible & ethical production Bluezone's focus
Bluezone is Munich Fabric Start's independent concept for the denim and sportswear community. In 2003, Bluezone was launched as a unique concept for the textile sector. Today with 100 denim and sportswear brands, Bluezone is as popular as ever and has now been extended to two halls due to high demand.  The international trade fair will be held on September 4-5, 2018. The spotlight of the denim industry shows giants going micro and unknowns turning into big players, chats denim curator, Panos Sofianos in an interview with Fibre2Fashion.
What is the number of denim exhibitors participating in the Bluezone in September 2018? What was the number at the previous one?
The coming Bluezone from 4 to 5 September, 2018, will have the strongest and best line-up since its inception. More than 100 international brands will be presenting their latest denim developments beyond seasons at one of the world's most important denim shows. 
Due to high demand, we will use the outdoor space around Bluezone for further exhibition stands, thereby intensifying the business atmosphere on the grounds around the Zenith Hall even further.
The focus is on state-of-the-art, technology-driven process solutions, trendsetting end uses and complex functionalities. All this will come under the heading of Perpetuum Blue, which illustrates the shift within the denim market.
Besides the suppliers of denim and sportswear in the Bluezone, more than 1,000 suppliers will simultaneously present over 1,800 collections in the fabrics, additional and design studios areas at Munich Fabric Start from September 4 to 6.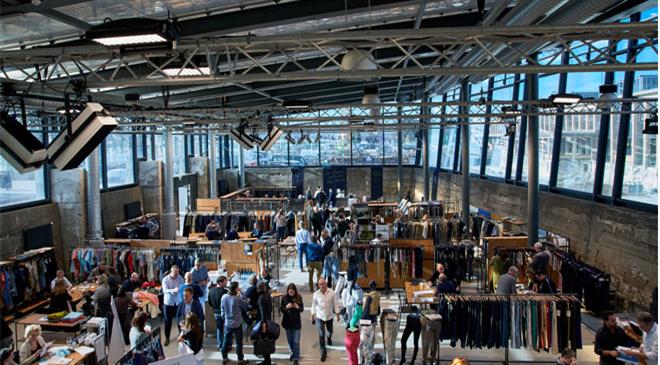 What is Bluezone's USP? How is it different from other denim fairs like Kingspin?
Bluezone has its own DNA and demonstrates season after season its enormous flexibility and ability to elastically respond to short-term market developments and trends. With its unique ambience and numerous services, it offers the perfect networking and business platform for suppliers and brands. 
September 2018 will also see the first Denim Festival taking place - plus spectacular special shows and side events. These will include the highly informative Concept Zone with seasonal trend developments to experience.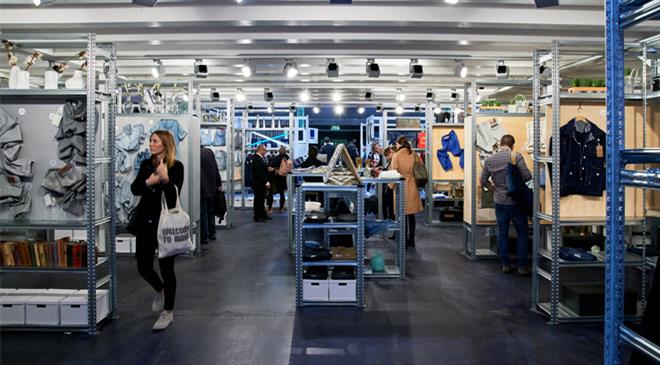 What are the significant market tendencies influencing denim growth?
The key theme is currently the return to individual, progressive micro collections. With Perpetuum Blue, Bluezone presents newly-emerging parallel universes of high fashion versus no fashion, futurist versus realistic, individualist versus pluralist. It, thereby, acts as a mirror image of urban lifestyles in search of more individuality and authenticity, always aiming for maximum transparency and sustainable efficiency.
Where are big brands sourcing their denims from? Which regions do denim manufacturers hail from?
The choice of sourcing markets is always strongly geared to the respective target group. This is why the production sites of the MAGREB states and North Africa serve more the moda-pronta orders and merchandise ordered short term, whereas suppliers from Asia primarily serve major producers, multinational brands and chain stores.
Which top three technologies are dominating the denim industry?
Needless to say, the denim industry is also facing major changes. Industry 4.0 and artificial intelligence (AI) are revolutionising production processes, making them more efficient - and in some cases also cheaper - and increasing the chances of individual production processes on demand. Significant innovations can be expected in the field of finishing and dyeing techniques, in particular. Sustainability is key and becoming a matter of course. In addition to the Bluezone themes, we will demonstrate these directions interactively with influential partners and creative start-ups at Keyhouse.
Which regions have become the new hubs for denim fabric sourcing?
The development of markets in Ethiopia and Vietnam is highly exciting. Serious competition is emerging there for the production sites that have dominated this market so far.
What are buyers today looking for in denims?
The demands consumers make of products are generally increasing. They are looking for something special. This certainly justified requirement is also reflected more and more clearly by the denim market. The story-telling aspect of jeans has now become a strong sales point. This includes product performance and the added value of increased functionality in combination with sustainability aspects. As already mentioned above, there is also a revival of small and individual collections and workshops and, hence, a welcome and - certainly also necessary - degree of diversity with the chance of greater individuality.