Technical textiles the way ahead for India
Nano Tech Chemical Brothers, established in 1996, is a speciality chemicals company providing processing solutions and formulation technologies. Headquartered in Ludhiana, the company manufactures a wide range of products that caters to textiles, garment printing, thread lubricants, industrial rubber production and personal care industries. Vishal Vinayak, MD - Strategic Management, speaks optimistically about the market for specialty chemicals in India.
How would you describe the global market for speciality chemicals in textiles?
In concurrence with what the world market reports talk about the specialty chemical industry, it has definitely outperformed in the past years. Even though the predictions for the world market in the near future show a downward trend, India's success in the specialty chemicals market looks definite, looking at the growing local consumption. There will be a rising demand for me-too products.
Which are your focus markets within the textiles industry?
We as a company make sure that the focus areas are always in line with growing requirements of the industry and at the same time value creation is through means of putting across conceptual ideas on the table. The future in India belongs to the advancement in the technical textiles sector that contributes to the field of construction, medical apparel, outdoor fabrics, safety chemicals and silicone.
What are your core competencies?
Our strength lies in innovation and our application service capabilities. Innovation - because we've always tried to reduce the gap between what we offer and what the industry requires and that can only happen when you study what's happening at your customer's end. We try and become partners to our clients, making sure that they can bring the best out of what is being offered to them.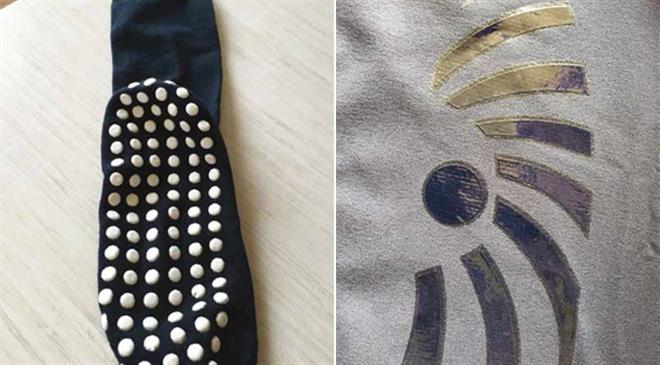 What factors are driving the growth in Indian market?
There are various factors that are involved in the growth of this market. The rising demand and rising dispensable income of the Indian consumer brings a lot of confidence to us by just being part of this value chain. Cross-industry application for a similar line of products makes it a balanced sort of approach. For example, liquid silicone rubber finds application in various industries starting from garment printing, technical textiles, injection moulding, etc.
What alternatives do you offer to customers looking for more natural ways of garment printing?
Silicone is undoubtedly a safer option when it comes to garment printing. The material being inert, with very low or no toxicity levels, makes it a better available option. Even our Plastisol range is free of any harmful substances such as phthalates or PVC.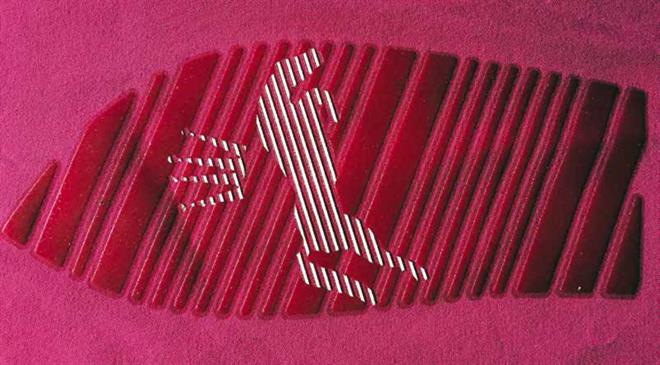 How is the local demand for textiles and apparels with specific functional finishes?
The demand in India is relatively low as compared to other developed markets, but we see a growing need for the same as we go along. It has been quite some time that the consumer has only been playing with the regular finishes, but we see a sudden rise in change-makers who are risking it to offer the market with some set of unique propositions, but it will take some time before we achieve a sustainable volume to make this a profitable area.
What are the variants that you offer in the current silicone printing segment and how many washes can these finishes last?
We have developed a rather comprehensive range over time. The inks that we offer come with a variety of finishes such as gloss, matt, high-density, high-wash fastness and these can stay on the garment for almost throughout a garment's lifecycle.
What are the innovations your company has worked on in this niche?
Some of the latest innovations at our end: (i) is the development of silicone ink base for cotton-rich fabrics which resolves the issue of short-fibres when garments are printed with silicone inks; (ii) we've been able to develop a hide-out silicone ink base that covers sublimated prints and also resolves the issue of migration; and (iii) we've also successfully produced an ink base that works through an injection-mould application for sharp high-density print which otherwise is not possible through a screen-print.
How sustainable are your products and manufacturing processes?
With rising environmental issues in the industry, we foresee a lot of regulations being put into place, and as a consciously upheld organisation, we want ourselves to turn towards greener chemistry, making sure that we are frontrunners when it comes to adhering to set norms and compliances. All our products comply with regulations such as Reach, Okeo-Tex, and ZDHC.
What are the future plans at Nano Tech Chemical Brothers?
We see our future not only through value addition and innovating new products, but also through capturing the attention of the masses. We feel, unless any innovation has not benefited the market at large, the effort spent on it goes waste. Any product must complete its life-cycle before it is replaced with a better substitute. Along with this, we are largely working to banish India's image as merely a price-sensitive market, because we feel it's our responsibility as raw material suppliers and service providers to help change the consumer mindset from price perspective to a quality perspective view, which in turn leads to a higher profitability for the whole value chain. Along with this, we want to be more sustainable with our product line and manufacturing practices.