What are the challenges you face as a young fashion-tech company and being advocates of slow-fashion?
As a company that straddles the fashion industry and technology in a very real way, it is often hard to find investors that understand both worlds well enough to see the opportunity. On the venture capital side, explaining and educating investors on some of the very non-intuitive and old school practices still taking place in the fashion industry can be a time consuming exercise. For example, in the question you asked, you are already assuming someone knows what slow fashion means...if they don't it's a lot longer of a conversation.
There is a rise in instant gratification among consumers too. Many high-end labels let consumers purchase designer garments right off the runway. How do you compete with that?
Some high end labels did try out 'see now buy now', but they typically don't have a turnaround as fast as that of our designers, which is 4-6 weeks. Right now, larger brands will typically add those orders into their wholesale production schedule which is 6-8 months out for final delivery.
We are able to shorten the timeline with our proprietary technology - a lightweight product lifecycle management - and process. We have just partnered officially with the Council of Fashion Designers of America and are looking forward to help more established brands pre-sell garments with quick turn production in the United States.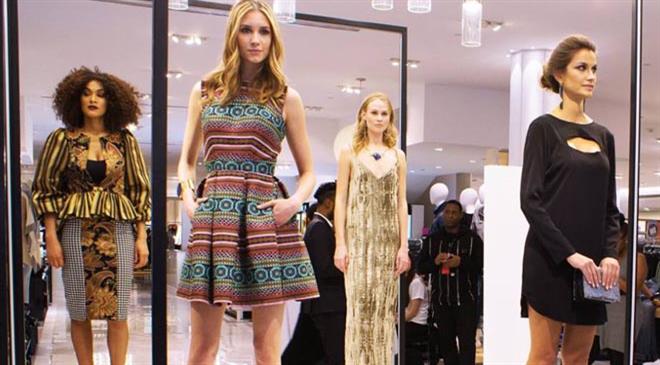 What is your USP? How is it different from other on-demand online apparel platforms?
For shoppers, we are the only on-demand USA-made apparel platform curating independent designers from around the world. We offer shoppers access to unique and exclusive product they otherwise couldn't find at pre-sale prices. It is one of the most ethical and sustainable ways to shop out there.
For designers, we are a one-stop ecosystem to help them accelerate their business and grow their brand with marketing, public relations and manufacturing support. Our network of service providers and discounted services allows designers to do what they do best - design, without going bankrupt.
How do you help resolve issues with size and fitting?
We have standard grading rules that our designers must grade to. That makes it much easier for our customers to shop across our brands. So if you are a size small on Nineteenth Amendment, a small in each of our brands should fit you.
Please share details of the last two fiscal years. What are your expectations for the next two?
We don't disclose financial information but we are raising our Seed Round currently.
What are your future plans?
We would like to bring localised on-demand production for independent designers to new markets, especially Europe and Southeast Asia. (HO)