What are your expectations from the proposed National Textiles Policy?
Industry has been looking forward to a long overdue, new textiles policy which will help in building India as a textiles and clothing sourcing hub for the whole world. 
The ministry of textiles is in the process of formulating the new National Textiles Policy with a vision to achieve an ambitious target of $350 billion market size for the Indian textiles and clothing industry from the current level of $150 billion by 2025 and $650 billion by 2030. In order to achieve these targets, the industry has to be globally competitive in all aspects of the textiles value chain with respect to the global trends in textile manufacturing. Businesses need to be re-strategised for manufacturing innovative sustainable products to cater to the continuously evolving consumer demands.
Globally, innovation is the new buzzword in the industrial and manufacturing sector. The textiles industry should go for continuous innovation in products and processes with focused R&D since consumers today not only demand aesthetically appealing products but also look for enhanced functionality in their usage. Buyers today are looking for newer and more innovative sustainable products.
A mega exhibition Textiles India 2017 was organised by the government to showcase the entire textile value chain of India. What more should the government do to increase exposure of Indian textiles?
The Indian textiles industry showed tendency to grow during the initial stage of economic development. When per capita income is low, industry has high chances of growth and creates employment for masses. With increase in per capita income, wages also rise leading to a decline in overall cost competitiveness resulting in the industry shifting its manufacturing location to another cost-competitive location. Given the per capita income of India at about $2,000 per year, the textiles and clothing industry offers great opportunity for employment creation for about 8-10 years, when India's per capita may increase beyond $8,000 per year.
The central issue affecting manufacturing of textiles and clothing products in India and increasing exports is related with cost-competitiveness, which is low at present. This results in India's lower share in the global textiles and clothing trade, along with threats of imports from competitive countries like China and Bangladesh. In addition, market entry barriers like non-availability of duty-free market access in major consuming markets like the US and the EU are some of the issues which are hurting industry.
The policy decisions required to promote textile and clothing exports are:
Micro study to identify textile and clothing products where India's exports are low / absent: Based on the assessment of the export profile of textiles and clothing, such products should be identified where India's share in world trade is very low or absent. The causes of the same should be diagnosed and accordingly special clusters need to be developed where all such facilities are provided, which are required for the growth of these products' exports from India.
Textile / apparel specific cluster / infrastructure developments: The textiles and apparel industry has grown in clusters in the country over the years and some of these clusters have been losing their competitiveness due to manifold reasons. A separate study to understand their problem needs to be carried out. It is also pertinent to note that the effectiveness of the existing textile parks set up in the country should also be evaluated to measure the gains made by the industry. Such a study can also identify shortcomings in bringing desired results to take necessary corrective action.
Custom clearance processes should not entail much time as being done at present: Suitable initiatives must be taken to expedite custom clearance like strengthening physical infrastructure and simplification of processes.
Labour laws reforms: Specific reforms are required in labour laws such as flexibility in working hours and overtime hours.
Skilling potential workers especially in rural areas: India has a large workforce, which is unemployable due to the inadequacy of proper skilling / training. It is suggested that funds under rural development schemes or MNREGA may be allowed for imparting training to such workers in rural areas.
Improving market access by expediting FTA with EU on priority basis: India's textiles and clothing exports suffer from serious market access problems due to tariff preferences enjoyed by competing countries like Bangladesh, Vietnam and Pakistan. Therefore, India should expedite the process of FTA with the EU on a priority. Based on global apparel sourcing firms' feedback, an FTA with EU will increase investment in India's textiles industry, especially in the apparel sector, and create lakhs of jobs.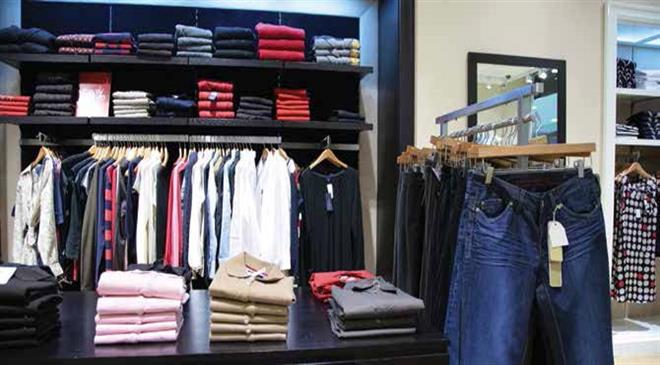 India has pulled out of Regional Comprehensive Economic Partnership (RCEP). With other FTAs not likely to come sooner, what should the industry and the government do to help the Indian textiles industry withstand global competition?
Trade is the lifeblood of the world economy. We all know that. The share of global trade grew from around 10 per cent of the global GDP to close to 60 per cent by the 2010s. And, those countries which grew their share of the global trade benefited from the huge multiplier effect on their economy. Given this context, India's decision to withdraw from the RCEP, designed to be the world's largest trading bloc, was a landmark decision, notwithstanding official comments that we will rejoin if our concerns are addressed.
This decision has both passionate supporters and sceptics. The former group agrees with the government's 'strong' decision based on the rationale that the conditions being negotiated for joining the RCEP would have been detrimental for Indian industry. The opposing logic is that by withdrawing, we would actually be disadvantaging Indian industry in terms of preferential access to the largest and the fastest growing markets. So, who is right?
To answer this question, let us look at the data from past FTAs and their impact on competitive positioning of Indian industry in global trade. In the last decade and a half, India has signed three regional FTAs-with South Asia, ASEAN, and Mercosur (the trading bloc of Latin American countries). The other FTAs have been bilateral agreements with individual countries.
Of the three regional FTAs, in only the South Asian FTA (Afghanistan, Bangladesh, Bhutan, India, Nepal, Sri Lanka, Pakistan, and Maldives) did India increase its exports faster than imports. This is understandable given the member countries. In case of both the ASEAN and Mercosur FTAs, India's trade deficit with these two regions has increased.
For example, after signing of the India-ASEAN FTA in 2010, trade between India and the ASEAN increased from $52.6 billion to $64.6 billion in 2016. However, ASEAN countries benefited more, with India's trade deficit increasing from less than $8 billion in 2009-10 to about $22 billion in 2018-19. Similarly, after signing of the India-Mercosur FTA in 2009, India's exports grew from $2.31 billion in 2009 to $3.14 billion in 2016, but its imports grew faster-from $5.34 billion to $11.46 billion in the same period. This data, thus, supports the government's view that the RCEP will be harmful to India's interests unless carefully calibrated and negotiated.
Now let us look at data supporting the logic of the critics of the RCEP pullout, who claim that this will disadvantage Indian exporters by denying them preferential access to large markets. Let us use the example of apparel exports, which has been a focus industry for Indian policymakers for many years given the potential of its high labour-intensity to generate millions of new jobs.
While India's share in global apparel trade has stagnated at around 4 per cent, that of competing countries like Bangladesh, and even Vietnam, which entered the global market much later, has leapfrogged ahead of India's. This, despite the potential advantages India has in terms of higher scale from larger local market, domestic supply of cotton and synthetic yarn, and large pool of labour.
In a BCG study of India's competitive position in the sector, we found that Indian exporters face a cost disadvantage of 14-15 per cent for exports to the EU compared to Bangladesh. What is interesting to note is that over 60 per cent of this gap is explained by preferential access to the EU market because of Bangladesh's FTA with the EU. The balance cost gap is driven by a variety of domestic structural, regulatory / policy, and productivity factors.
For example, the scale of an average Indian clothing plant is much smaller than that in Bangladesh due to restrictive labour laws (to be fair to the government, they have tried to partially address the labour issue for the textiles industry, but much more needs to be done). This gives a cost penalty to the average Indian apparel exporter. India has tried to incentivise exports to overcome some of these structural gaps with several export promotion schemes, but the recent ruling by WTO against India on a complaint by the US has put the future of many of these incentives in doubt.
So, based on the data, the views on both joining and quitting RCEP have a strong rationale. And, one can argue that the government took a pragmatic decision as it did not want a similar increasing-deficit story repeated with the new regional treaty, especially given the fear of being swamped by exports from China. 
Unfortunately, this decision also highlights the lack of global competitiveness in many sectors of Indian industry-even with smaller developing countries, given the experience with the ASEAN and Mercosur FTAs. India has rightly been focusing on ease of doing business (EoDB) as critical to build competitiveness and attract FDI.
It is equally critical to focus and improve the high cost of doing business (CoDB), which broadly has three components: higher factor costs (land, industrial power, productivity-linked labour, financing), higher cost of compliance with government regulations, and high logistics costs from both hard and soft infrastructure (e.g. time taken by processes at ports). And, unless we annually benchmark and improve the CoDB as we are doing for EoDB, our manufacturing industry, especially compared to our peer developing countries, will continue to be threatened by FTAs rather than seeing them as windows of opportunities.
Clearly, FTAs are a double-edged policy sword for India. If wielded right, they can open up large markets and drive growth of exports (and push up GDP). They also put pressure on the domestic industry to become more globally competitive. If wielded badly, i.e., without the policies to improve CoDB, they can be equally harmful to the domestic economy.
Countries that have done it right have ensured that their trade, investment and industrial policies are well-aligned. They calibrate the opening of the domestic market with the right industrial and investment policies to structurally improve the competitiveness of the domestic industry. The industry, in turn, has to match these enabling policies with a strong effort to improve productivity and invest in innovation to increase global competitiveness, rather than complaining of cheaper imports flooding the country. Otherwise, India will continue to be ambivalent about FTAs and struggle to become the next highly competitive manufacturing engine of the world.