What is the USP of Numero Uno Jeans?
USP of Numero Uno is the denim fabric. We offer global fashion, perfect fit and value for money, besides a wide collection for every season.
Please give some information about engineered power zones in apparel that help contour the body.
When we are making the pattern for the garment, we make certain isolations and upgradation so that we can offer a perfect fit to customers. All our denims undergo our wash process. The garments we make are mainly shrunk to fit. It is not that you are getting into something that is very stiff and hard and also unwashed. When you buy a pair of our jeans, they are washed and almost like lived-in and comfortable.
How many different products do you have within denimwear and casualwear?
In our collection, we have both denim as well as casualwear. In denimwear we offer three categories. We have forged and fashion regulars against the core, which is more basic especially for people who do not want too much happening in denim. In fashion, we offer a lot of detailing, styling and play with pockets and yokes along with that and we also offer a lot of washed denim. 
In the third category which is a special range called Espana, the collection is made from the finest of washes achieved over intensive research and technology in Spain. Since the product is connected with the city of Espana in Spain, the collection is named Espania. So, this segment is again much into detailing and washed techniques. Besides denim, we have casualwear where we do shirts, T-shirts, wool dresses, sweaters and jackets. In jackets, we have a wide collection.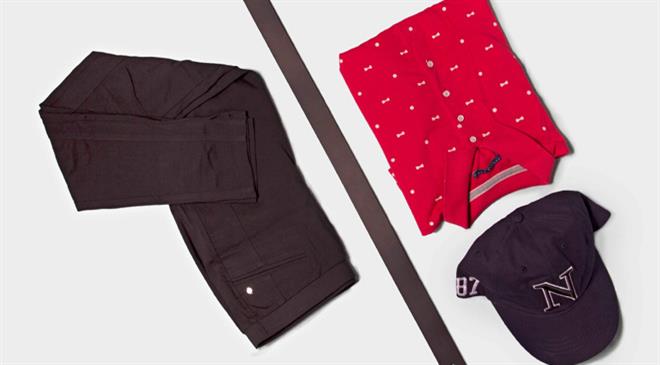 Where do you source raw materials and accessories from?
We are sourcing raw material and accessories from very selective places in India and some from abroad. Our sourcing team is dedicated and we believe in trying new channels. We keep finding newer and better sources for better quality products. However, we have good mills like Arvind Mills and KG Denims, with whom we have been working for 25 years and we have a good association with them.
Who designs the garments? What is your design strategy? What is the strength of the designer team?
The creative team at Numero Uno is made of young designers from various design institutes in the country and some from abroad. The current creative team comprises of 12 designers. They work hard to present new ideas, new concept stories, fabric styles, colours and silhouettes and new fits that we could be knitting. Everything is brought to the table based on the forecast for every season. After we compile all the information, we like to roll everything into the collection for the season. 
We study the Indian market to see what the customer would like to choose and design accordingly. We try to understand the customer's necessity, given changing needs and lifestyle, then bring the product into the market, keeping competitors in mind.
How many collections are made in a year?
We do two collections annually.
How many styles do you present in each collection?
We do about 500-600 sets in a season, which comes to about 1000 collections in styles.
Please share information on your manufacturing capacity. Do you have your own units or do you outsource?
We have our own production capacity. We have a setup in Selaqui near Uttranchal, where we have a manufacturing unit updated with the latest machinery and equipment. We have collaborated with new projects, we keep buying new machineries, especially the washing ones. We manufacture all our denim, shirts, outerwear and trousers in-house. Only knitwear is outsourced. We are making about 11 to 12 lakh pieces a day. We outsource about 5 lakh pieces of knitwear a year.
When you outsource, what are the top traits that you look for in a vendor?
Whether we make it ourselves or outsource, just design tactics are not enough to sustain in the market. The vendor should have been follow basic norms, be financially sound, have a good collection and contact with fabric mills. They should have professional merchants and production people to take care of quality and they should also have dedicated staff to handle the account.  They should run professionally and cater to the buyer's demand and needs.
What is your strategy to counter competition, especially from the unorganised market?
Your product has to be different from that of others in the industry. We have to offer something extra so that the customer comes to us. Thus, it is product differentiation, policy and marketing which would help us counter competition. 
What is your retail presence?
We have 40 company-owned stores and 162 in the new franchise format, which is a total of 202 stores.
Which is your flagship store?
Our flagship store is in Delhi. It initially opened in 2008 but now we have re-opened it in 2017 in a new location within the city after a makeover. The store now has an international look.
Which are the Tier 1, 2, 3 cities selected this year for the retail outlets? Which are the best performing stores?
North has worked the best for us. However, we are also targeting other regions and we are working on other regions. The cities that we are planning to take our products to are Kishangarh and Ani in Rajasthan.
What has the sale been like on your website vis-a- vis other e-commerce sites?
Sale has not been much on the website. We do better through our offline stores.
Which apparel/accessory category has been faring the best for your brand?
For us, denim leads the way. In other categories, it is the denim shirt. In accessories, it is footwear.