What are the latest dyeing trends being used at OCM?
Although OCM stands for Oriental Carpet Manufacturers, it is known in the industry as the Original Colour Masters (as a slang). We are known for providing a wide variety of colours. Besides providing fabrics in the conservative blues, blacks, browns and greys, we also provide a wide range in green, pink, maroon and other such bold colours. We have played with colours across the spectrum. Earlier, the US and European markets preferred the cliched blues, blacks, and greys and Indian men were open to experimenting with bolder colours. But in recent times, a lot of European brands and designers, inspired by Indian designs, have begun using brighter shades for suiting purposes. But the most trending colours internationally are pastels like light grey, pink, and maroon. Come summer 2019 we will see this trend catching up in India too.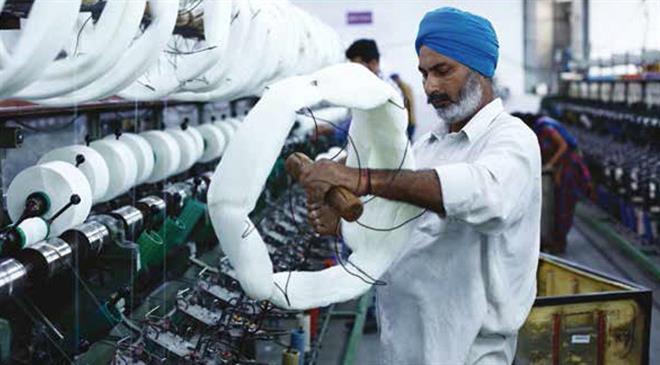 Do you plan to expand your product offering?
Yes, we do plan to come up with a collection in cotton. Consumers are being increasing choosy. Although vendors prefer wool and woollen blends for both jackets and trousers, for summers consumers widely prefer cotton. Cotton in bottoms have been in India for the last 20 years and more in the RTW category, but in RTS it has come in the last 3-4 years. Until now, tailors weren't skilled enough to stitch cotton bottoms and jackets. Because of improved finishing technologies, tailors today can easy stitch. Grado both by the house of OCM and GBTL is owned by the Donear Group, which has a strong presence in cotton. We will soon come up with a large range of cotton trousers and jackets. We plan to launch it in January 2019. We want to cater to customers throughout the year. That is one of the reasons why Grado was launched-we don't want to stick to just wool, woollen blends and PV fabrics, but also include cotton.
What will be in vogue in suiting fabrics for next season?
In terms of designs, earlier it was just stripes, which later moved to checks. Today, it's still checks, but subtle ones and with micro structures. But the general trend is moving back to chalk stripes. You can see celebrities donning them. Largely plain, textured, and subtle checks dominate the designs in suiting fabrics.
What price points do you expect to work well?
Pricing has been challenging continuously. That's one of the reasons why the wool business is so stagnated. Europe and the US were big markets for worsted fabrics. Departmental stores in the US sell worsted suits for $100-150 since selling at full prices is a challenge too. Hence, manufacturers for these brands have moved from wool to poly blends. Globally, the woollen suit markets have moved to cottons and poly-rayons mainly. But the silver lining is that the luxury business segment, which is less than 0.5 per cent of the global suiting fabric market is increasing. Shoppers of luxury items do not prefer RTW and demand niche products in cashmere or cashmere blended with exotic wools, silks, linens, and fine cotton. This business is growing.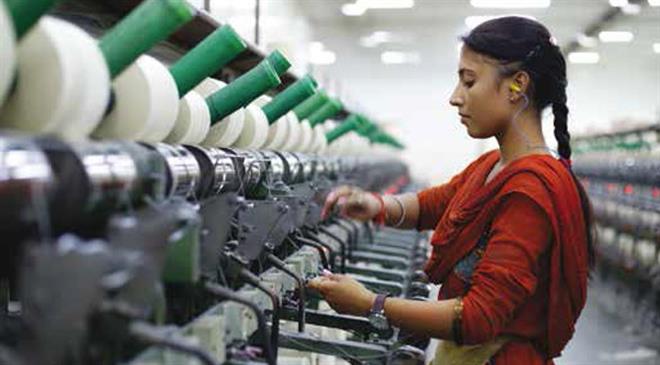 How was 2018 for the company and what are the expectations for the next year? Any plans for capacity expansions next year?
This year after amalgamation of the two brands and after a wide marketing campaign for Grado, we are expecting a 20 per cent growth in our domestic business from last year. Next year will be even bigger. We expect a 25-30 per cent growth with all our marketing and sales efforts.
The weak competition in this niche is also boosting the growth for us. We are completely sold for December and the orders received now are for January 2019. We do plan some mini expansions. We plan to expand combers and spinning systems for better utilisation of our capacities. We plan to upgrade our facilities for producing better yarn quality. We have plans to upgrade to high-speed machines for weaving. We want to upgrade too with minor increase in capacity. We are looking at consolidation more than increasing the capacity. We want to capture the market right now and make optimum use of our current capacity.
How have you been doing in exports all these years? What are the future strategies?
Until 2004, we were exporting to markets which have Indian tastes such as the Middle East. After 2004 exports towards the western world-primarily for suits and trousers, picked up. There was an apparent shift for a more 'value for money' option and thereby the increased use of PV as a fabric. GBTL envisaged a 'K-Match' technique which enabled colour consistent fabrics. For example, in the West, suit separates were sold. The demand for trousers was higher than the suit jacket and needed to be replenished more frequently. To match the colour and tint of the trousers with the pre-existing suits, K-Match was envisaged. GBTL mastered K-match and started supplying in a big way to the US and the UK. 
Currently, we (OCM) are catering to 70 customers in India and abroad (including brands such as Perri Ellis, Hager and retailers such as Ross/ Marks & Spencers, Cosco and much more). We have added (PV + spandex) for women and menswear. In the future, we plan to innovate constantly with new fibres like modal and produce blends poly/nylon, poly/ modal spandex, poly/wool (with low percentage of wool); drive more value for money; counter online sales eating into brick and mortar stores. The idea is to increase the breadth of the products-high-end to lower-end range of products (poly spandex). With an increase in the number of women stepping into workforce, the rise for workwear for women as a category has also increased. Therefore, to cater to this segment would be a focus for us.