Globally, there is more focus on sustainability today. What are your commitments towards sustainability and reducing carbon footprints?
(1)
In 2015, Penfabric became the world's first integrated textile company undertaking yarn spinning, greige weaving to dyeing and finishing, to be awarded the STeP by Oeko-Tex certification for sustainable textile production by the international association for research and testing in the field of textile ecology (Oeko-Tex) with headquarters in Zurich, Switzerland.  With this our fabric carries the 'Make In Green' label.
(2)
Using Combined Heat and Power (CHP) Cogeneration System since 2017 and further enhancement of manufacturing processes, Penfabric has reduced its CO2 discharge emission by 11,774 mtCo2/yr.  
(68,114 mtCo2 (2013) minus  56,340 mtCo2 (2017:After COGEN)  =   11,774 mt Co2/year
(3)
As a result of 5Rs water conservation activities, Penfabric managed to reduce its water consumption by 50 per cent as compared to 2013:
Optimising bath volumes, showering rates, machine speeds to reduce wastage (Reduce).
Counter flow system is used extensively for washing at pre-treatment, dyeing and printing (Reuse).
Steam condensates are returned to boilers for steam generation (Recycle).
Combination of processes to minimise utility usage (Replace).
Process Innovation- Continual improvement on quality through intra-section and cross function quality improvement teams to minimise reworks (Rethink).
Further savings in water usage of 360,000 cube metre per annum is expected after installation of new wastewater recycling facility using the latest membrane technology from Toray.
(4)
Renewable energy: Penfabric generates 2,279 MW of electricity through solar panels.
(5)
Use of polyester staple fibres made of sustainable raw materials like organic cotton and recycled PET bottles.
(6)
5R concept of Reduce, Reuse, Recycle, Replace and Rethink in waste reduction throughout the manufacturing process, e.g PVA recovery, caustic soda recovery, collaboration with university to reduce wastewater colour, etc.
(7)
On-going zero paper project since 2013, have lowered paper consumption by more than 50 per cent.
(8)
Planted 1,000 trees within our premises and installed solar-powered streetlights.
(9)
Pioneer partner of Penang State Government's Waste Segregation At Source Project (Factory Category).
(10)
Certified as a Penang Green Office by the Penang Green Council (PGC), in recognition of our adoption of PGC's Green Office Concept through education and implementation of green initiatives in the office.
(11)
In recognition of our voluntary initiative to quantify and report greenhouse gas (GHG) emissions, Penfabric was honoured as a MyCarbon Award recipient under a programme organised by the Ministry of Natural Resources & Environment Malaysia in partnership with the United Nations Development Programme (UNDP).
How do you want to expand your business in the coming days? Are there any tie-ups happening? Or addition of production capacities?
We are moving towards higher valued merchandise i.e outerwear, sportswear and non-apparel usage by lamination. We have our own investment to cater to these initiatives.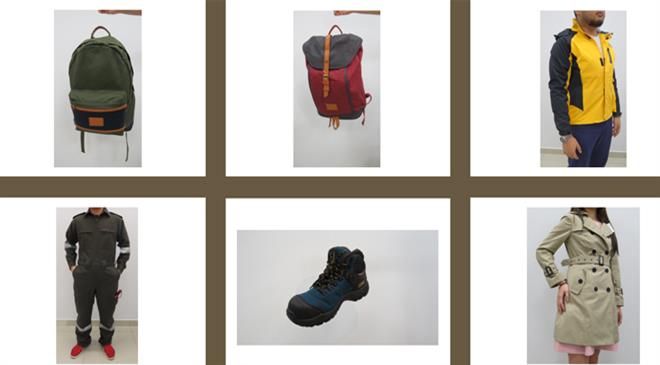 What was the revenue earned by Penfabric last fiscal?
What are your expectations this fiscal?