Have sustainability, circular economy, and slow fashion had any impact from your major export markets? If yes, how?
We are vertically integrated and sustainability-oriented manufacturers of knitted garments. Within our business, we have created a sustainable ecosystem which deals with people, planet, process and prosperity. And, products are made by taking utmost care of all the four verticals. Every product we design is by default sustainable in nature. With sustainability being at the core of our business strategy, our business has gone from strength to strength.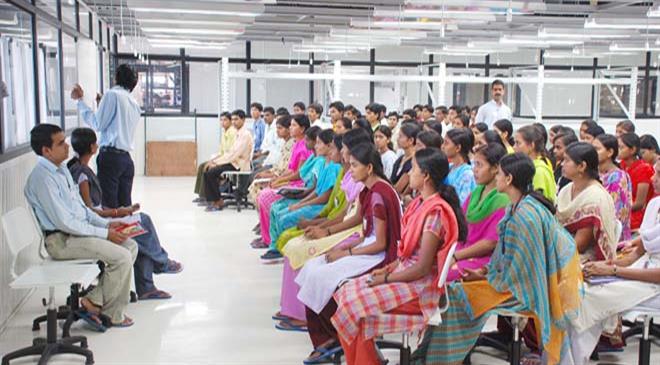 What are the major concerns of buyers when it comes to sourcing apparel?
Mostly, a buyer focuses on raw material, product quality, price, compliances at factory level, and quick response from order to execution.
Please share details of the last two fiscal years. What is the target set for 2020?
We have undertaken the following sustainability initiatives in last two fiscals to minimise the environment impact:
Water: 
1.
We have a ZLD plant with fully functional ETP and MEE. We have also STP for treating domestic sewage water. Currently, 100 per cent of our water is recycled and 96 per cent is coming back to the process. We don't use any raw water in the entire process.
2.
We have CPB dyeing machine which consumes where the liquor ratio is 1:1.5.
3.
We have installed a low liquor dyeing machine (Metsa 1:5) and replaced all old machines with high liquor machines.
Energy:
1.
Replaced 10500 tube lights with LED lights-saving 389kwh/day.
2.
Installed power quality monitoring system-saving 750kwh/day.
3.
Installed high tech + high productive and low energy consumption MVS machines-saving 1210kwh/day.
Boiler fuel:
1.
Replaced diesel with biomass briquettes saving 180000ltr diesel/year - 500MT less GHG emission.
The following are our sustainability goals for 2020, the baseline being 2016:
1.
50 per cent reduction in freshwater consumption;
2.
20 per cent reduction in energy consumption;
3.
30 per cent reduction in GHG emission;
4.
Zero discharge of hazardous chemicals;
5.
100 per cent use of sustainable material;
6.
40 per cent reduction in hazardous waste.