We plan on creating more technical and performance fabrics
With the setting up of the group's first manufacturing unit in 1971, Indonesia-headquartered PT Shinta Indah Jaya has continued to set the standard for both the group and the industry as a leading producer of quality knitted fabrics using warp knitting machines with fully equipped dyeing and finishing facilities. This company has made continuous reinvestments to its production facilities. CEO Stacey Hermijanto talks about the aim to increase market share in Indonesia.
Tell us the story of your company and how it came into being.
Founded by the late Toto Hermijanto, Shinta Indah Jaya started out as a humble trading company and became the very first manufacturing unit of the Shinta Group. Set up in 1971, Shinta Indah Jaya has continued to set the standard for both the group and the industry as a leading producer of quality knitted fabrics - including circular knits, warp knits and a choice selection of flat knits - with fully equipped dyeing and finishing facilities.
How do you define your company's vision and mission?
Vision: To be internationally recognised as an exemplary premier textile manufacturer, known for our world-class quality products and for our strong corporate values of honesty, reliability and integrity as well as our genuine care for all our stakeholders.
Mission: (i) With passion and dedication, we strive to meet the ever-changing needs of our customers and to exceed their expectations through reliable delivery of world-class quality products at competitive prices with personalised care; (ii) To constantly grow and evolve as a team in a continued effort to improve not just our systems and operations but to empower and improve the lives of all our employees and be a blessing not just to them but to their families and the communities around them.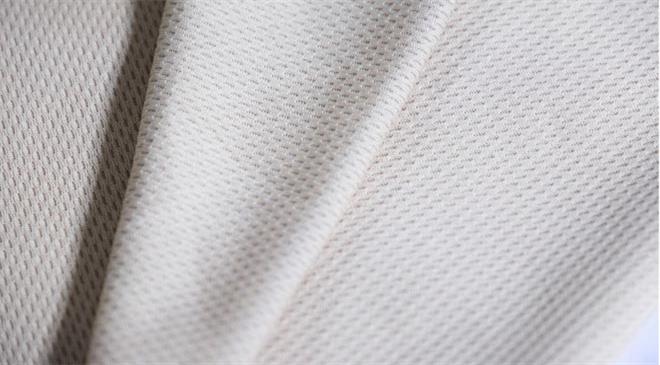 At what rate is the Indonesian textiles industry growing?
Despite a massive slowdown in the textiles industry since 2013 following the dip in oil prices and hike in gas and electricity tariffs, recovery began in 2017, with the ministry of industry predicting a growth in the industry of up to 7 per cent.
What are the textile manufacturing services / product categories available at Shinta Indah Jaya?
Shinta Indah Jaya's full product line encompasses a wide range of circular, warp and flat knitted polyester and nylon fabrics for the garment, footwear, lamination, toy and audio equipment industries. Tapping into different varieties of polyester and nylon yarns made available by a sister company, Sulindafin, Shinta Indah Jaya has been well-positioned to develop innovative fabrics using different types of specialty and performance yarns.  For example, SulCool, developed in-house by Sulindafin, is a permanent moisture-management technology built into yarn. Shinta Indah Jaya has been supplying SulCool fabrics to the garment industry for the production of activewear. This fabric uses tetra-channel capillary action for superb moisture-management which keeps the skin cool and dry for long-lasting freshness and enhanced athletic performance. Shinta Indah Jaya also offers SulCool fabrics with dual functions of moisture-management and anti-UV or anti-microbial properties using advanced silver technology. All our products have been tested and certified in accordance with Oeko-Tex Standard 100 and meet the human ecological and azo-dye requirements.
Product Categories:
Single Knits: Single Jersey; Jacquard; Visa Terry; Lining
Double Knits: Flat Back Mesh; Interlock; Pique; Scuba; Waffle; Drop Needle; Rib 1x1; Rib 2x2
Warp Knits: Tricot Lining; Tricot Brush; Mesh; Mini Mesh; Tulle; Dazzle; Poly-Pack; Nylex
Flat Knits: Collars; Cuffs (in solid as well as in stripes)
Special Finishes:
Moisture-Management
Anti-Bacterial
Anti-UV
Anti-Static
Oil-Repellant
Water-Repellant
Anti-Soil / Soil Release
PH Control
Mechanical Stretch
Elastane Stretch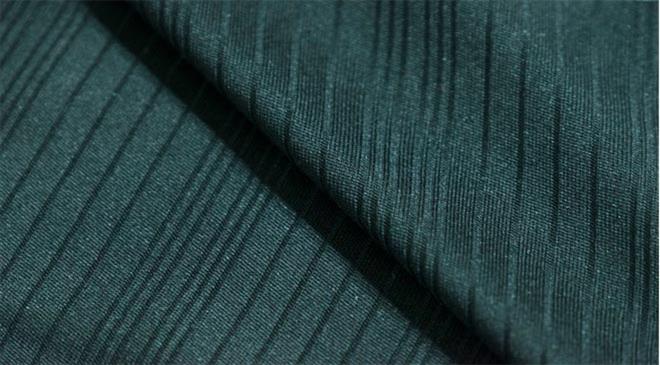 What are the core competencies and strengths of the company that uniquely distinguishes it from those in the same industry?
Strong management team: Shinta Indah Jaya's management team is made up of well-established professionals from multiple disciplines and industries. Through the adoption of collaborative leadership, the team is able to draw on each other's strengths and insights while positively influencing employees to reach their fullest potential, ensuring that their interests are aligned with that of the organisation for mutual growth and development.
Dedicated workforce: We take pride on being rich in human capital, with an experienced, skilled and dedicated workforce that embodies our passion for excellence. Continuous investment in training ensures that they are kept abreast with changing technology emphasizing on continuous quality improvements.
Quality: Shinta Indah Jaya's fundamental belief in delivering products of exceptional quality has been the key to our success. This has been made possible by retaining the best talent, utilising the finest equipment, and maintaining a high level of personalised customer service.
Customer service: Shinta Indah Jaya's high level of professionalism and integrity has helped nurture long-term business relationships with our customers built on trust and confidence.
Competitive pricing: Shinta Indah Jaya's ability to offer competitive pricing stems from the team's rich technical knowledge and experience within the industry, which helps to boost productivity. Being a part of an integrated textile group has also provided Shinta Indah Jaya with the added efficiency and competitive edge in the market.
Flexibility: Shinta Indah Jaya is able to stay nimble and more flexible given its size. We are able to explore market niches that bigger competitors are not pursuing or team up with other businesses to gain market share. With this strategic flexibility, we are able to adapt to the rapidly changing needs and preferences of our valued customers. 
How do you keep track of the latest trends in the textiles industry?
We stay in close contact with our machinery suppliers as well as our customers, constantly sharing information on the latest technology available as well as the latest trends in the downstream industries.  We actively attend textile exhibitions around the world to get first-hand information from different markets.  We subscribe to various online publications to keep abreast with the relevant industry news.