We are the only company to safely remove elastane from fabrics
US-based PurFi is a technology company making high-end products from rejuvenated textile waste streams. This technology has been commercialised for Ford, Mazda, Staples, Walmart, M&S, Sainsbury, Rockline Industries, U-Haul and Nike. PurFi recently announced a joint venture with Belgium-based manufacturing partner Concordia Textiles that integrates sustainable textile technologies and manufacturing practices to create a global circular fibre company to minimise the disposal of textile waste. Chief executive officer (CEO) Joy Nunn discusses the groundbreaking innovations and the expansion of its business model in Western Europe, the Indian sub-continent, the United States and Australia.
Tell us a little about the joint venture with Concordia Textiles. Will all regenerated fibre textiles developed at PurFi be manufactured at Concordia?
I met Concordia CEO Carl Baekelandt almost two years ago and we casually began to explore what each of us bring to the marketplace. Concordia is a global leader in the manufacture of textile-related items made of meta and para-aramids and they have been doing it for over 100 years. At PurFi, we have revolutionary technology that transforms textile by-product into high-end, final products.  As the relationship grew, it became apparent that the integration of our two companies into a joint venture would be a strategic boon to both. Concordia has the expertise and savvy to rapidly expand PurFi's capacity with flawless efficiency, and PurFi offers Concordia entry into a new technological expression that broadens their global exposure; a win-win for both. 
We plan to begin processing in the Concordia (Waregem, Belgium) facility, but it will by no means be singular as global expansion is a clear focus.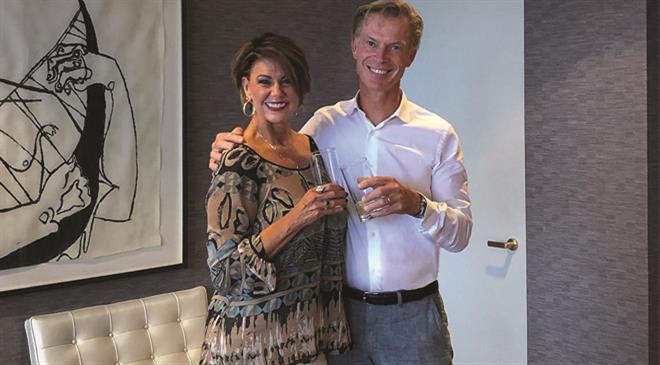 How did you begin with PurFi? What kind of waste is used to make textile fibres?
I began to consider the prospect of textile regeneration in the mid-90s when I was hired by the manufacturer of adult incontinence products. The company was focused on replacing the coversheet on the adult incontinence product with cotton, but soon found that it was cost prohibitive. The concept of what they were attempting fascinated me, so I began to delve into the research and development (R&D) angle for a solution, and ultimately discovered the process for regenerating denim cuttings into fibres that were longer and stronger than their virgin origins. That experience got my creative juices flowing and I began developing sustainable manufacturing processes for the transformation of a plethora of other materials, including polyester, silk, rayon, nylon, meta and para-aramids, among others.
I discovered how to integrate these fibres into both yarns and non-wovens, where applicable. Since that time, I have developed 14 patents that cover both process as well as the modification of conventional textile machinery to execute those processes. In addition, some of the patents cover the regeneration of leather waste, as well as the technologies for composites derived from textile waste like electrostatic dissipative industrial tile and wood scrap like hydrophobic wood flooring. All of these by-product materials are clean, as it were, and simply the result of leftover stuff in the manufacturing process.
How is the waste treated before turning into fibres for re-use?
Obviously, a detailed answer won't do from my perspective in this case. In broad terms, I can tell you that we have a global, state-of-the-art collection technology in place, which is able to identify the composition and location of all our materials from their origins to their release as upcycled, high-end products (this will receive further treatment under a subsequent question heading). We sort by-product materials to align them with their regenerative processing purpose, then introduce them to the process, whereby they are treated formulaically according to their prescribed outcome. This is unique to each type of material submitted to the process and it is reflected in the corresponding automation of the line. At the end of the line, what was once scrap fabric pieces, has now become individualised fibres whose length is preserved and at times, greater strength is created than when they were in a virgin state. As stated earlier, these fibres may now be spun or made into filament yarns, or integrated into non-wovens, depending on their specifications.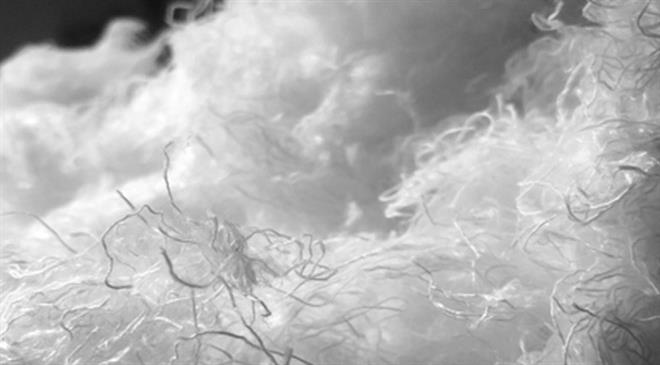 What is the strength, durability and characteristics of the fibres developed from waste?
Our patented circular technologies combine to gently open fabric and, through a series of intricate processes, render rejuvenated, individualised fibres whose strength, durability and dimension are at a minimum equal, and in the vast majority of cases, superior to their former status as virgin fibres. Traditional recycling beats fabrics up to the point of seriously debilitating the fibres so that their only applications are in downcycled products (i.e. insulation, batting, various forms of filler, etc.), or in combination with virgin fibres found in garments and other fabric-related products. The percentage of these fibres in the latter example is extremely low, but apparently enough to market as garments made from 'recycled fibres' in order to deliver a warm fuzzy to the sustainability conscience consumer. PurFi's circular fibres, on the other hand, possess the quality necessary to be spun or made into unique filament yarns, which may then be woven into fabrics, and, well, you get the picture.
Where is the waste collected from? What amount of waste is used annually to produce textile fibres and products?
PurFi's process begins with brands and retailers but is activated at the supplier generation point. We cultivate very close partnerships with these suppliers, and together have perfected an extremely efficient by-product collection process. This involves coordinated segregation of the materials from the onset and utilising our proprietary 'track and trace' (T&T) technology to add the critical element of traceability to the raw materials. Once materials are collected at their origin, T&T maintains their genealogical data until they are ultimately shipped as high-level, final products. The benefit of this process is obvious since it provides brands and retailers a 360° view of their involvement in their textile by-product and enables them to have a true circular economy. This dynamic would be impossible without the kind of specialised data T&T provides. Additionally, it is critical to have specific data on our raw materials as to develop virgin quality material, we must be aware of the types of materials we are processing. The way one cannot build high quality garments without knowing the types of fabric one is buying, we cannot build high quality yarns without knowing the types of fabric we are buying.
There are over 60 billion pounds of post-industrial textile by-product being landfilled or incinerated annually, along with 250 billion pounds of post-consumer waste experiencing the same. PurFi will process approximately 6.5 million lbs (3 million kg) of waste in 2020. By 2021, we expect to elevate that to nearly 55 million lbs (25 million kg). And the good news is that we can process any type of fibre, including nylon, polyester, cotton, rayon, silk and meta- and para-aramids.