We'll launch our apparel collection in July
Reforce, a start-up based in Gurgaon, aims to revolutionise the fitness scenario in the country. The brand provides affordable athleisure products like footwear for men and women and plans to launch its clothing range next month. Director Devender Gupta discusses the activewear market in India and plans to widen its retail presence.
How would you describe the market for activewear in India? What is the annual growth-rate?
As the awareness about fitness is increasing in India, the market for activewear is also growing. According to a report by Allied Market Research, India is expected to rise at a compound annual growth rate (CAGR) of 13.9 per cent in the global activewear market. That shows the market is growing at a faster pace. It is expected to witness a significant growth owing to several reasons, be it the introduction of huge start-up ecosystem or the relaxed office spaces where comfortable clothing has replaced formal attire.
What are the major growth drivers of activewear in India?
Indians have grown more health conscious, adding new health and wellness routines to their hectic lifestyles, leading to a rise in purchase of activewear. Bollywood celebrities' gymwear has also given a rise to the activewear market in India.
Which are your major markets for Reforce apparels?
Reforce is currently targeting tier I, tier II and tier III cities. Products are mostly selling through e-commerce channels like Flipkart, Paytm, Snapdeal, Tata Cliq, Udaan and our own Reforceonline.com.
What are the latest activewear trends?
Bike shorts: This style has been revived from the 80's and is once again back in trend.
Moss green: This has replaced the predominant black and has been liked by both male and female. 
Chunky sneakers: These not only make you look stylish but also their weight helps in slimming down the legs. 
Florals: Think twice, if you feel that floral can't be used in activewear/sportswear. Using florals is the new trend.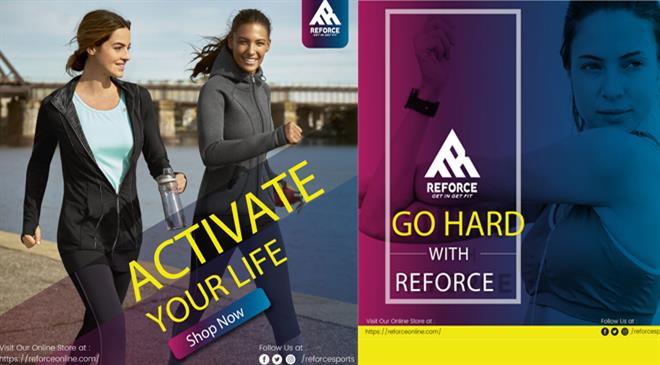 What innovative fabrics do you use?
Fabrics that are light-weight, soft, easy to maintain, do not shrink, and dry quickly are normally used in sportswear. Polyester continues to remain a universal favourite component of all sportswear manufacturers, owing to its high resistance to moisture and increased durability, which form the basic requirements of fabrics used in sports apparels. However, many innovations have come up that include user-controlled colour-changing fabric, accelerometers and vibrating motors woven into the fabric, outfits with built-in ECG, respiration and physical activity sensors among others.
Where do you source fabrics and accessories from? Do you have your own manufacturing unit?
We source fabrics from within India as well as Taiwan. Fabrics are mostly technology-driven with qualities like quick dry, anti-odour and cooling. We have our own manufacturing unit in Gurgaon with capacity of 3,000 items per day. We manufacture our footwear in India with imported materials and accessories.
What are your best-selling price points and products?
We are currently selling footwear ranging from ₹299 to ₹999. We offer shows, sandals and sneakers, flip-flops for both men and women. We are coming up with a new collection of apparels next month for men and women.
How does a homegrown brand like you counter competition?
We are a start-up, which started early this year.  So, it would be completely futile to compete with giants existing in the market. Our main aim is to remain true to our offering so that when one wears our products, he/ she can feel confident, starting from a yoga session to the grocery store. Our products provide the basic, but these are aesthetically conceived and designed styles for all body types.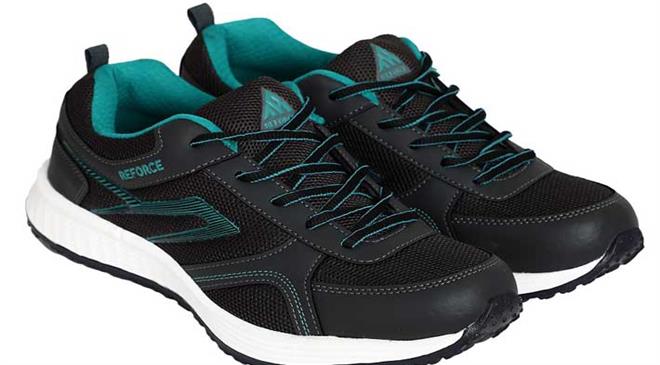 What is your retail presence?
Reforce is selling through B2B Channels where we provide direct delivery to customers. We deliver through 150 retailers across India.
What is in the pipeline?
We will launch our clothing collection in July 2019 with accessories like backpacks, socks etc.  Our products will be soon available in 25 large format retail stores and 100 multi-brand outlets this year. (HO)