Renfro has had partnerships with retailers and suppliers like Walmart, Macy's, etc. Are you still going to rely heavily on partnerships?
Part of our strategy and part of our culture is to maintain key partnerships. Relationships matter. Long-term partnerships matter, and they are a necessary component for success. We have customer relationships that have existed since the 1920s. We have supplier and brand partnerships that have existed for many decades. Trust can take a long time to earn. It is meaningful and valuable, and we recognise how important it is to our success.
Athletic socks have been dominating the socks market for a while. Do you expect this trend to continue? Or do you also see other legwear categories expanding at a relatively faster rate in the near future?
Athletic socks will continue to comprise a significant portion of the market. But consumers have many broadening preferences related to usage occasion, lifestyle and fashion. Consumer preferences continue to represent greater variety in construction, fibre, design and colour.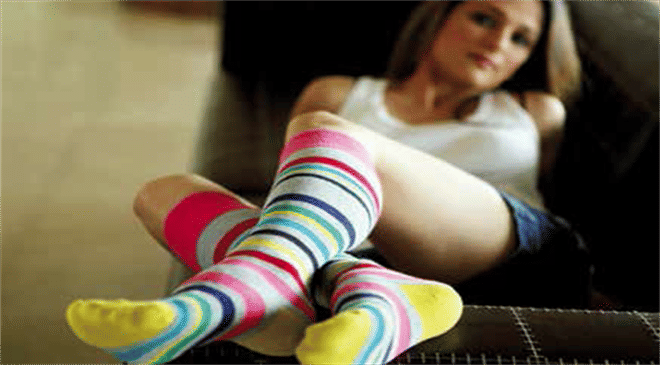 In terms of material used (be it nylon, cotton, polyester, wool, or even waterproof breathables), what is the trend likely to be in the days to come?
The trend on fibre type, whether natural or synthetic, has changed some recently. The preference on fibre often varies by geographic region, but it also varies by usage intent. Some fibres are preferred for certain technical applications while others are preferred for various lifestyle applications. One thing is certain: Consumers are demanding a greater variety of fibres and constructions depending on usage intent.
Ceteris paribus, how sustainable are you at the present? How are you ensuring environmental compliance?
We monitor, measure and track our sustainability efforts. Part of our culture requires the company to operate in a sustainable manner, to respect the environment. So we have numerous projects under way to improve the impact of the footprint we leave, and we do have goals set to improve continuously. Some of our partners require us to report our progress. Walmart has a significant sustainability initiative, and we believe that Walmart's leadership in this initiative with its suppliers continues to have a very positive impact on our environment.
Please tell us more about your current India operations.
Our company operates two factories in India. We also market, sell and distribute a variety of products and brands in the Indian domestic market. We have earned a significant market share there. We are very pleased with our workforce in India. Our staff there is very capable, sophisticated in business practice and competitive with any management group in the world. We are very proud of our group there; it has responsibility for and manages our efforts in Europe and Asia.
How do you see the Indian market? Especially, with respect to other markets?
Our Indian operations have grown and our domestic sales have grown. We expect that to continue. We expect our capacities in India to increase with that, growth. Our revenue growth in India is expected to outpace growth in most other markets where we operate.