How are the socks at Rockay different from others that help in running?
They are softer, more durable and free of odour. Washing them less will extend the lifetime usage of socks. That is not only sustainable but good for the wallet. We really work hard to place extra cushioning in the right places so you can avoid blisters and we add just the right amount of mesh zones so your feet can ventilate as well.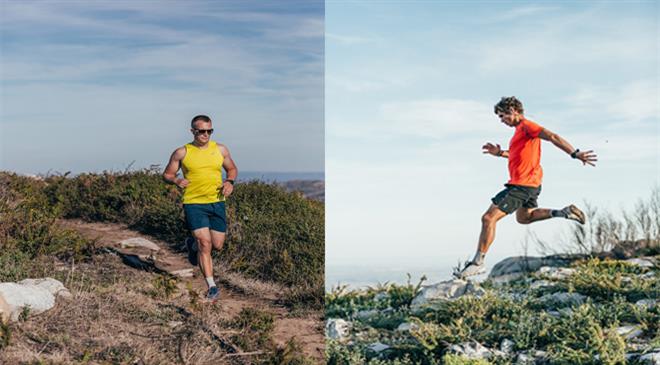 Where are your factories located? Is it following a totally sustainable model itself?
Our factories are in Lithuania. We sell about 40 per cent of our socks in Europe and so it is close to the market. We also try to ship directly from the factory to our main warehouses, cutting our middlemen and reducing additional transportation.
How do you pool in the ocean plastic waste to manufacture your products? Do you take help from any local waste disposal bodies for the same?
This is done via our partner Aquafil; they handle the entire process and are probably the best in the world at what they do.
Do you use only 100 per cent fabrics made from ocean plastic to make clothing? Any design or manufacturing challenges in using regenerated fabrics?
All yarns are 10 per cent recycled and on average about 50 per cent from ocean waste. We spent a year developing the yarn to what we need it for. You cannot just buy it off the shelves. We had to change the yarn to add more elasticity to it. Twisting it and dyeing it in a special way so it doesn't lose its strength and stretch and recovery. Same with the sock machines, they have to be custom coded to work with our yarns.
What is the carbon and water-footprint of the production processes used in making Rockay socks?
We do not have accurate numbers to give you something you can present here, but using waste and already produced fabric, and recycling it has been documented to offset almost 50 per cent of the carbon footprint of making new yarn from petroleum.
Which are your best-selling items? Which price-points sell well?
We have only sold two products so far but have opened for pre-orders on all the new socks now and the Razer Trail socks are really popular along with our all-day comfort and athletic sock, 20Four7.
Which are your major markets geographically? What is your retail presence?
The United States accounts for 50 per cent, 40 per cent is scattered around the European Union and the rest of the world is 10 per cent.
What is the target set for the next two years?
Last year we focused on making all our products 100 per cent recycled and on finding our mission and the right people to start this journey. Now we are ready beyond that to get into apparel as well. We want to make this brand a global one. We want to inspire change and really do something good for our planet.
What are your plans for next year?
A complete apparel line-up is coming up in 2020 and we want to get into casual clothing and running shoes as well. (HO)