Do you think apparel manufacturers are well-positioned to take up the challenge?
Absolutely. They're in it with us. There's a long way to go but we're thrilled to be working with amazing retailers and brands who are innovating and improving the shopping experience each year. They're highly motivated. And as they roll out each new capability and more personalised experiences they're being rewarded by their shoppers. Purchasing goes up, size related returns go down, and customers win with a more inspiring shopping experience. Retailers are becoming more connected to the whole ecosystem by incorporating data-driven personal experiences into offerings. 
A great example of the role data can play can be seen in the partnership between True Fit and Asics, one of the leading designers and manufacturers of running shoes, athletic footwear, apparel and accessories. Asics wanted to leverage True Fit's data set to help better understand their customers at an individual level, and gain insights into those customers' purchasing behaviours. 
True Fit worked with Asics to implement personalised product recommendation technology across all its brands, including Onitsuka Tiger, Asics Tiger and Asics, prompting customers to create a True Fit profile on their site within about 30 seconds. 
Since the launch of True Fit, Asics has seen a 150 per cent increase in conversion from product page to cart, and over 1.6 million recommendations served on the Asics website. This equates to a 7.4 per cent conversion rate for True Fit customers versus 2.4 per cent for non-True Fit customers. 
And not only this, Asics has also found that customers keep about 20 per cent more of the products they try, suggesting not only a reduction in return rates but rather an increase in keep rates (incremental new purchases), which has led Asics to update its return policy. Additionally, there has also been a reduction in size sampling anywhere from 30- 50 per cent, which is common in return behaviour. Due to the success of the partnership, Asics has been able to make more informed decisions based on customer feedback and improve the mobile experience for the customer, increasing the conversion rate and giving customers confidence in making mobile purchases.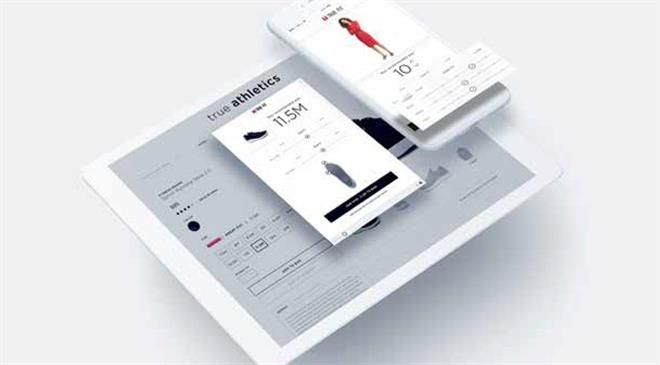 How do you see virtual styling-fitting change in the coming days? Will this remain confined to the higher end of the market (say, high-end stores and malls)?
Our vision is to help enable the entire ecosystem of retailers, brands, and all of the many service providers that service the industry to personalise every touchpoint of the consumer journey. Personal style rankings, fit ratings, and size recommendations can be deployed top of funnel to make marketing more personally relevant and useful; everything from search, to personalised emails that know your style and size, to hyper personal recs in retargeting banners. It can be deployed on site to curate the entire site, improve product recs, and eliminate sizing guesswork. It can be deployed in store to enable associates via clienteling apps to be supercharged fit experts and personal stylists. It can be integrated via native apps for selfserve applications, like at DSW where a shopper can scan the barcode of an item instore and get fit and size recommendation instantly without trying it on. It can be integrated into voice assistants and chatbots that understand your style and sizing and can funnel you towards items you're more likely to love and keep. And it is enabling exciting insights to help all aspects of the business. It's exciting to be working with great retailers to bring this future to life.
Do you see a rise in "sizing" professionals in the industry?
I think there's definitely a trend for retailers to build out sophisticated data science teams who share a vision for what's possible using AI and data-driven technologies to improve the entire shopping experience, and all of the business process that retailers use behind the scenes to make magic moments for consumers. I think this is a trend that's been happening over the past many years but it's accelerating. AI and data are becoming basic tools of business. It's a fun time in retail right now as the industry continues to remake and renew itself.