Obeetee will complete a century in 2020. What has been the growth story since inception?
Obeetee is the largest handmade rug producer in India and one of the oldest handwoven rug companies in the world. It is a dynamic, creative and ethical company that is driven by design excellence, quality craftsmanship and process innovation. Founded as Oakley Bowden and Taylor in 1920, Obeetee has grown to 1,000 employees in India and around the world and works with more than 25,000 independent artisans in Mirzapur in Uttar Pradesh who are engaged in weaving and processing Obeetee. Today, for close to 100 years, Obeetee carpets have infused colour, vitality and creativity into homes, hotels, offices and palaces; they adorn illustrious and historic properties worldwide. The Rashtrapati Bhavan is home to two majestic Obeetee rugs-the bigger one measuring 452 sq m and containing billions of intricate knots. Our consumers and our weaving community lie at the heart of everything we do.
Obeetee is largely under-marketed and less known in India. How big are your expansion plans for the Indian market?
We see the Indian market as underdeveloped; and, yes, we are working to grow recognition and secure placements with key retailers.
How has been the brand's experience in India and in the international market? Are you planning to open stores in India?
The demand for carpets has traditionally been much greater in colder countries, and the tradition of woollen carpets in India has always been as an export. There has been definitely an increase in domestic business in the home sector in general, and interest in carpets for consumers is evolving within the country. We have always had institutional clients, such as Oberoi Hotels, but even individual customers have begun asking for Obeetee's high quality products. At this point, our global sales are through our New York office and we have representatives in Germany and the UK. Our new collection should be very popular with the Indian market.
At present, Obeetee provides employment to over 25,000 carpet weavers from villages in and around Uttar Pradesh's Mirzapur district. Are you likely to spread out to other places?
Our craftspeople are the cornerstone of our business, and many of them are fifth and sixth generation weavers. As the business grows, we will grow with it, but responsibly. We insist on favourable working conditions and a zero-tolerance policy that hires only those above the age of 16, even though the government limit is 14. We are the first company in the industry to achieve the SA8000 standard, the world's preeminent certification of social standards-from working hours and collective bargaining, to workers' safety and health. We also have a groundbreaking women weavers programme that has trained 350 so far in the craft and support local schools.
How is the brand protecting and encouraging Indian art and craftsmanship?
Obeetee allows equality and creative freedom to all its employees. Our designers and artisans have the liberty to execute designs which reflect global trends and embody the impeccable quality for which Obeetee is known.
What is the USP of your designs?
The USP of the carpets are three main points: our designs, process innovations, and craftspeople. We have the greatest in-house capabilities of any rug manufacturer in India. Obeetee rugs are renowned across the world for their distinctive designs and impeccable quality. We fuse centuries-old carpet making skills with modern design techniques to create carpets of unique patterns, vivid colours-a choice of more than 4,000-and innovative textures. Some of our rugs have as many as 460 knots per square inch. So, a 9x12 foot carpet comes to you with nearly six-and-a-half million knots! That's where our weavers' skills come in-handed down through generations, our weavers bring the carpets to life.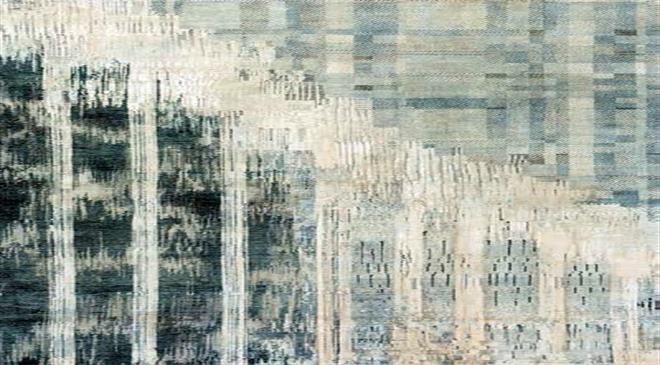 How has been the response to the 'Proud to be Indian'?
Under PTBI collection, the first series was designed by Tarun Tahiliani which received a great response. The collection was also launched in New York at ABC Carpet & Home to much fanfare and much interest from buyers. The second edition is in collaboration with Abraham & Thakore. Each rug design continues the exploration of developing a quiet and modern design voice while simultaneously drawing on the rich traditional vocabulary of Indian design and craft.
How are the exports for Obeetee? Which are the factors that make Obeetee tick in the global market?
Trade regulations, exchange rates, energy costs and a healthy economy in general are the few factors. Our products are a luxury, not a necessity; so, disposable income is an important factor.