We expect to grow at 12-15 per cent in next 3 years
Established by Louis Sher in 1942, New York-headquartered Sher Plastics offers a wide range of apparel trims and accessories including buttons, hardware, embellishments, woven and printed labels, hangtags and packaging. The company, with its Far East office based in Hong Kong, specialises in custom developments for all brands. From hangtags to dimensional packaging, the company offers an extensive product range to fit individual requirements. Vice president Elizabeth Mazzeo talks to Fibre2Fashion about the paradigm shift to create global solutions for more value.
How has the apparel trims and accessories industry evolved over the last 10 years?
Over the past 10 years, there has been a paradigm shift in garment sourcing from China to the Far East, i.e., Vietnam, Cambodia and Indonesia, the Indian subcontinent and Central America, especially El Salvador, Guatemala and Nicaragua, due to margin compression and speed. The shift has forced trim suppliers to create global solutions to continue to offer value. We have adapted with fast track product development and by creating joint venture partnerships with trim manufacturers in strategic locations such as Bangladesh, India, Vietnam and throughout Central America. Additionally, we moved a lot of development and sourcing functions to our Hong Kong office, which has helped drive down costs and made us more competitive.
What is the global market size for garment trims and accessories? What is the expected growth rate by 2023?
The current market size is over a billion dollars.
Which are your major markets for buttons, hardware, embellishments, labels, hangtags and packing items? Which retailers are your main clients?
Our major market is the garment industry in two segments, namely national brands like Polo, Michael Kors, J. Crew, Perry Ellis, and retailers like Dillard's, Chico's, Gap, and mass merchants like Walmart, Kohl's and JCP.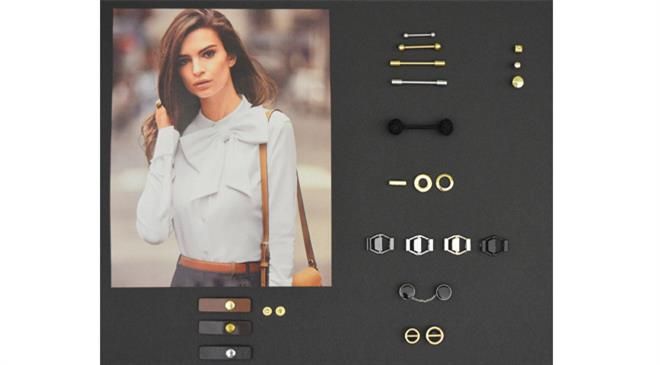 What is the annual production capacity at your units? Where do you source raw material from?
We produce more than a billion units per year. Material is sourced from China, Bangladesh, India, Vietnam and Canada.
What types of machines do you use?
We use broad looms, needle looms and embroidery looms for labels. Paper products are manufactured with rotary press, flexomatic, offset and digital press, and RFID encoders while four or eight-headed machines with and without laser attachments make buttons.
What kind of sustainable practices have been incorporated at Sher?
Our products carry the following certifications: ISO 9001, Confidence in Textiles, Sedex, FSC, Hong Kong Green Purchasing Charter, Bluesign and 6 Sigma. Sher is also Oeko-Tex Standard 100 certified. In addition, we can also deliver products with TQP certification.
How do you ensure to manufacture chemical-free and non-hazardous accessories?
Our certifications carry strict guidelines for environmental protection in the manufacturing of our products.
What are the latest trends in buttons, hardware, embellishments, labels, hangtags and packing items in the apparel industry?
High-density woven labels are in high demand as they offer crisp clean logo weaving and colour. The move from traditional offset printing of tags to digital printing has increased orders due to higher stockkeeping units and smaller quantities. RFID is in growing demand and will be a driving force for the retailers to manage inventory and supply chain efficiencies.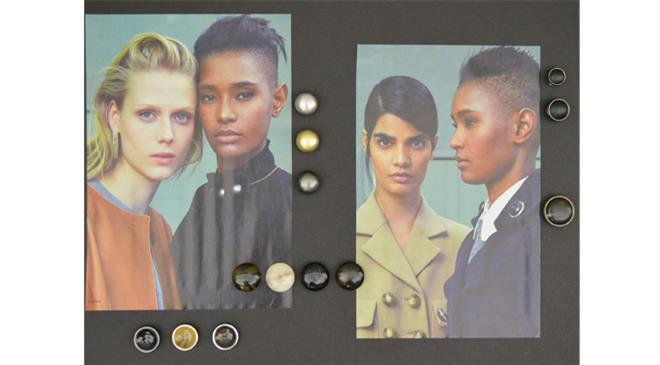 With brands moving towards customisation and using eco-friendly materials in the apparel sector, how has the sourcing for trims and accessories changed?
The biggest change in labels has been the move to recycled polyester yarns. Paper tags are moving to Forest Stewardship Council (FSC) paper sourcing. Buttons, buckles and non-functional hardware is being rubber coated. Recycled material from polyester, urea, metal and chalk is being used to make buttons.
How have the last two fiscals fared and what are the expectations for the next two?
From 2016 to 2017, we grew our top line sales by 20 per cent due to the growth in metal buttons and opening up a label division. We expect to grow over the next three years at a rate of 12-15 per cent.
What are the long term plans at Sher Plastics? Do you plan to widen the range of your current product offing?
We plan to expand our button sourcing locations in the Far East, the Indian subcontinent and Central America. We are also opening up a sourcing and distribution centre in the United Arab Emirates. (RR)