Market outlook is brighter now
Simta, incorporated in 1990, is a manufacturer of various equipment and accessories for the textile spinning industry. S Senthil Kumar, managing director of Simta, converses about the status quo in the market for spinning accessories.
How big would you say is the market for spinning accessories?
The market for spinning accessories looks to be much brighter but we are still experiencing a gap between demand and supply.
How has the demand for spinning accessories been in the last two years, and what are your expectations from the next two?
The overall potential of demand has always been gathering momentum, influencing the present-day manufacturer to work for enhanced quality with newer concepts, even as expectations look buoyant for the year ahead.
Which are your major markets? Which global factors have an influence on this industry?
South Asia is the region where we have a much better presence than in others. Besides that, there are a few pockets in Africa, Turkey and South America.
What are the latest innovations dominating this industry?
Obviously, that would be enhanced automation that is focused on competitive costs so as to sustain a better presence.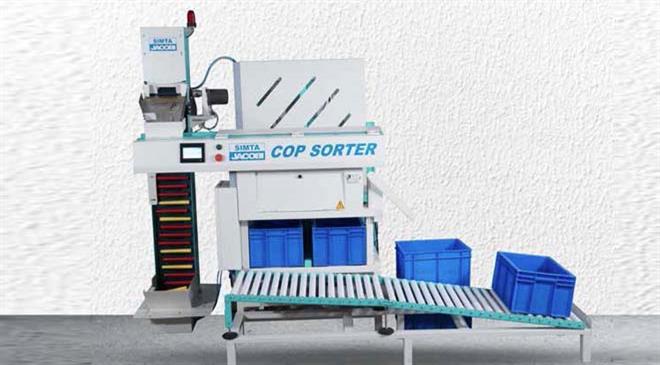 How big is your R&D team? How many people work in your R&D team?
We do have a strong R&D team of about twenty qualified professionals with well-equipped and advanced lab facilities.
From which regions globally do you face competition from?
Competition comes from all corners of the world.
What are the major challenges facing this industry? What do you propose to overcome them?
There are issues in pricing products in view of the huge competition all around. So, it requires imports at affordable costs and looking forward to statutory bodies for them to extend incentives and motivate exports.
Please share details of your last two fiscal years and your expectation from the next two.
The previous fiscal had been impressive while the expectations looking forward remain optimistic and encouraging.
What are the future plans at Simta?
We are looking for avenues with potential for innovative drives towards diversification and expansion.