What are your expectations from the new national textile policy?
The last textile policy was formulated about 17 years ago, when the world was operating under an unfair quota system called the Multi Fibre Agreement (MFA). Valid from 1974 till 2004, the agreement imposed quotas on the amount that developing countries could export in the form of yarn, fabric and clothing to developed countries. While MFA expired in 2005, India did not upgrade its policy accordingly. India is lagging behind Bangladesh and Vietnam in textile exports for the last two decades. 
The new textile policy must consider global technological developments in synthetic fibres and address the current challenges faced by the industry.  The synthetic fibres sector employs a significant number of workers and the government cannot afford to skip it. It will make Indian garments more competitive in the international markets by reducing production cost. Ensuring sustainable practices in the industry should be another concern. An organised growth across the supply chain is required to compete with China, Pakistan, Vietnam and Thailand. 
With an IPO coming soon, do you have any plans to integrate Industry 4.0 into your current set-up?
Adapting automation and modern technology with strong product research and development is the key to success. Several studies have pointed out that by installing modern equipment in textile units, India can help achieve higher productivity and minimise fabric defects.  While the spinning segment has made progress in this front, modernisation is yet to happen in weaving, fabric manufacturing and garment units. 
Machines to provide higher speeds and wider widths and software to monitor the efficiency of operations are prerequisites for units that make their mark in global markets. We plan a composite unit in coming years.
Do you see Goods and Services Tax (GST) being a growth driver for the industry? How will it impact the pricing of your finished products?
We think so. There could be some initial teething trouble in terms of rollout, but we think that the government will fix that. We do not have any doubt that GST as a concept will be a booster for the industry. For us, it will be revenue neutral, but the profit margin share contracted heavily for one quarter.
Where do you see new opportunities in the textile sector?
We feel the biggest opportunity is in technical textiles and we have plans to tap it. However, the difficulty is that in developed countries, the usage of technical textiles is mandated by law, which is not the case here in India.
What kind of blends do you produce for domestic and export markets?
Though we are not into direct exports, but the trend we have seen from our merchant exports is primarily in pure cotton and cotton-lycra fabrics. There is a mixed domestic demand of pure cotton, giza, lyocell, tencel and cotton poly fabrics for bottom weight.
Which have been the better performing markets for SKS in the last two years? Where are the prospects growing?
We have seen a huge jump in over-the-counter (OTC) markets and corporate sales in the last two years whereas the growth of readymade garment is slow. There is even a huge demand in institutional supply chain. The prospects are definitely growing in OTC. We can see more people opting for tailoring than buying readymade garments. Traditional tailoring is getting transformed into a complete boutique style tailoring where even the smallest thing is taken care of. We are even exploring the option of tapping markets like Turkey and other European countries in coming years for direct fabric export.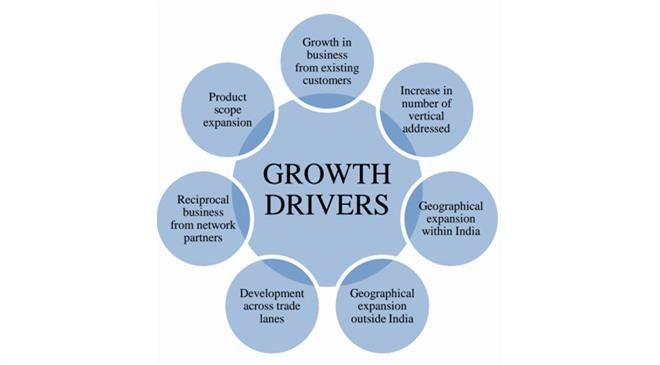 What is your strategy for future?
Our strategic objective is to improve and consolidate our position as a textile manufacturing unit with a continuous growth philosophy. The key focus points are increasing operational efficiency, being creative, expanding our geographical network, optimally utilising resources and building a professional organisation. 
For operational efficiency, we pay continuous attention to process improvement, quality control activities, customer service, technology development, change management and skills upgradation for Check spacing have always been driven by the quest to cultivate new trends and constantly strive to develop better products. We also offer mix-and-match fabric to attract customers and dealers. 
Our domestic distribution network has been critical to our growth. We intend to continue nurturing the existing market and create new channels in regions having low or no penetration. We aim to boost our sales network in territories with lower transportation costs and a substantial demand for our products. 
Efforts for optimal utilisation of resources include developing customised systems and processes to ensure effective management control. We periodically analyse our operations policy, identify bottlenecks and try to rectify those. We believe in transparency and consult with external agencies on technical and financial aspects of our business when needed.